Michelle Vito has been a working actress since her early teens, but this didn't stop her from striving to attain a college diploma. Now 23, the ABS-CBN actress recently revealed that she just graduated from the De La Salle - College Of Saint Benilde with a degree in Human Resource Management!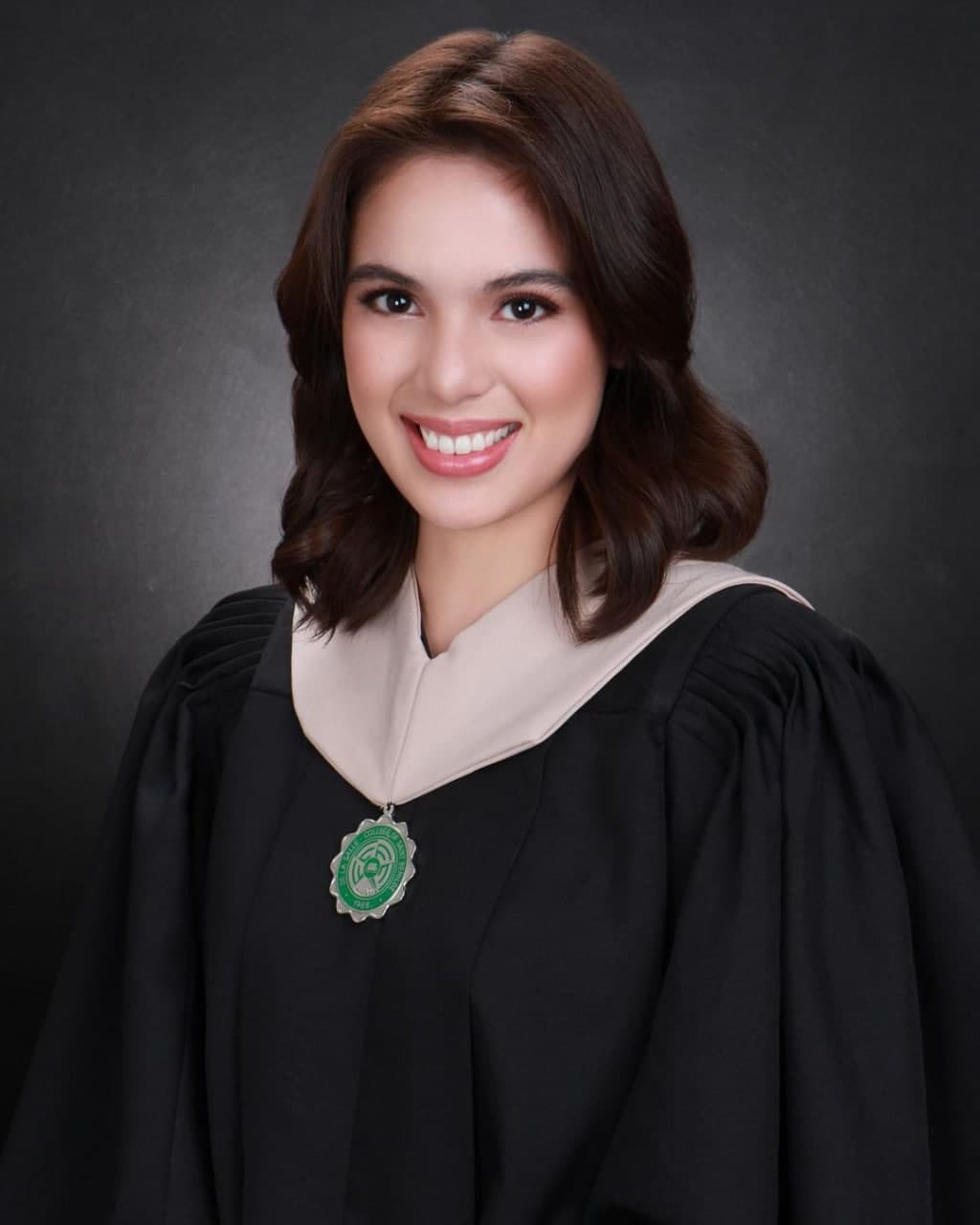 On Instagram, Michelle posted her super-cute graduation pic—wearing a toga and all!— and wrote a lengthy caption along with it. She started off by saying she always wanted to study on campus for the ~full college experience~, which we all know by now, she was able to do! "I'm finally graduating," Michelle wrote. "Although it took some time and some delays, my college life has now come to an end. I've always wanted to go to a regular school instead of doing online classes, even though I know that it would have been really hard, especially because I also have work. I wanted to live the life of a regular student. Going to school, 10 mins break and long breaks, kain sa cafeteria and around Taft, the feeling of being in a classroom, school activities, and marami pa. I'll never forget my struggles in hard classes, mga puyat, and my cramming mode."
Continue reading below ↓
Recommended Videos
She then shared how she's juggled her artista life and her school life, and the many, many sleepless nights she experienced: "Other memorable moments come from the times when I go to school straight from work and vice versa, mga pakiusap sa professors, thesis hanggang madaling araw, at walang katapusang revisions. Haha! My college life is not only about graduating, getting my diploma, and having a degree but also about the unforgettable and irreplaceable experiences in between."
After thanking her family, friends, and God for supporting her all throughout her college journey, she closed off her message by saying she's always dreamed of a real graduation ceremony—but nonetheless, she remains grateful for everything. "Benilde… Thank you for the five years filled with wonderful experiences. I only hoped that I could've ended my college journey at school and with a grand graduation ceremony. Even though I've dreamed and waited for that moment for many years, the current situation taught me to be content and grateful for what we have at the moment. Everything happens for a reason, and I know God is teaching us a lesson. All is well with Him."
Michelle's boyfriend Enzo Pineda also greeted her on Instagram and sweetly wrote: "Congrats my dai I'm so proud of you. Keep on striving in achieving your goals. Anything is possible if you put your heart into it. ILYSM"
We're super proud of you, Michelle! Congrats XOXO