Over the weekend, Filipino designer Michael Cinco took to Facebook to respond to accusations from the Miss Universe Canada team that he allegedly "sabotaged" Nova Stevens' win at the Miss Universe 2020 competition. In his emotional post, Michael called the Canadian team ungrateful, writing:
"YOU and your team have been USING me and taking advantage of my kindness for the past three consecutive years to dress up your candidates WITHOUT PAYING ME ANY CENTS! You don't even pay the courier or any other charges. A SIMPLE THANK YOU NOTE FROM NOVA, YOU AND YOUR TEAM would have sufficed. But you don't have the grace and decency to do that. YOU ALL ARE UNGRATEFUL, VILE, and professional USERS." 
Nova Stevens responds to the controversy 
Nova Stevens posted an Instagram video in response to the issue, saying: "This really hurts me because I have nothing but love for both parties. They have both helped me in ways that I can't even count."
ADVERTISMENT - CONTINUE READING BELOW ↓
She also personally addressed the designer: "Michael, I have nothing but love and gratitude towards you. You have created the most beautiful gown I could even think of. I've never once imagined I would work with you because you're Michael Cinco! So the fact that I was able to work with you is honestly a highlight of my career as Miss Universe Canada. So I just want you to know that that gratitude will never diminish, no matter what. And I've expressed that gratitude publicly and privately." 
Nova added that Michael has been "nothing but kind to me" and that the situation "really breaks my heart because I love you both so much."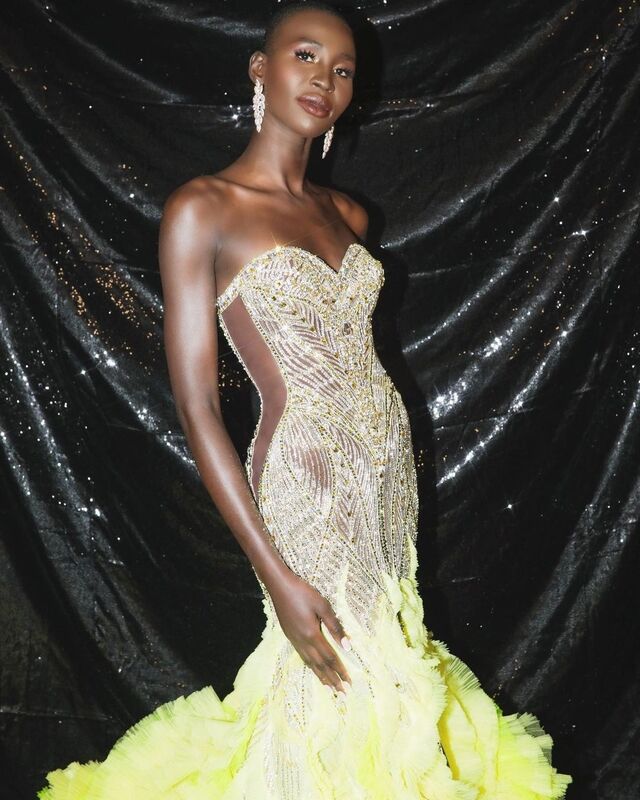 ADVERTISMENT - CONTINUE READING BELOW ↓
Recommended Videos
In the video, Nova also said: "How could I not be thankful? It just boggles my mind that my gratitude would even be in question." She pleaded for both parties to stop fighting and to discuss the situation privately. Nova also asked everyone on social media to stop spreading negativity and to spread love and kindness instead. 
You can watch Nova Stevens' full video here. 
***
We're officially on Viber! Be part of our growing community and subscribe to Cosmopolitan Philippines now!
EXPLORE COSMO