Yesterday, Nadine Lustre was onboard a RORO (roll-on/roll-off ship that transports vehicles) where she caught someone "throw paper and plastic wrappers out their van's window." Tsk tsk!
The actress posted on Instagram Stories, "I picked it up, knocked on the door, and asked the driver to properly throw it in a trashcan. I don't think I can forgive myself if I just stood still and let the trash go into the ocean."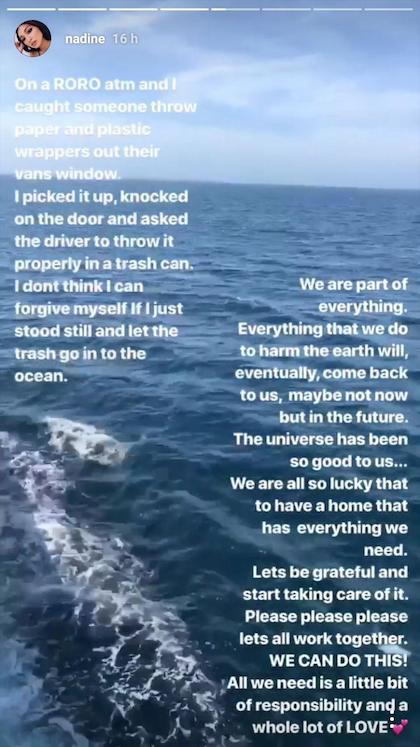 OMG, can you imagine being caught in the act of littering by Nadine herself? We can all learn from her example and be more mindful of taking care of our environment.
As Nadine says, "We are part of everything. Everything that we do to harm the earth will, eventually, come back to us, maybe not now but in the future. The universe has been so good to us. We are so lucky to have a home that has everything we need. Let's be grateful and start taking care of it. Please, please, please let's all work together. We can do this! All we need is a little bit of responsibility and a whole lot of love."
Follow Dyan on Instagram.
Continue reading below ↓
Recommended Videos