Analyzing personality types is something Koreans use as a loose blueprint to understand or gauge their compatibility level with another person. It's something that also applies to the general K-pop fandom since it's a way for us fans to relate to our idols! One popular assessment is the MBTI or Myers-Briggs Type Indicator, a test that analyzes one's psychological type and creates a personality code that falls under 16 categories.
If you're a fan of 23-member group NCT (Neo Culture Technology), you've probably felt overwhelmed by the many contrasting personalities in the group. After all, as the biggest idol group in the history of K-pop, it can be pretty hard to keep up with all the members! 
Want to get to know them on a deeper level? Read on to learn about NCT's MBTI Personality Types.
*Some of these haven't been officially confirmed but have been ~widely~ broadcasted in fan profiles.*
ADVERTISMENT - CONTINUE READING BELOW ↓
1. The Analysts - INTJ (Architects), INTP (Logicians), ENTJ (Commanders), and ENTP (Debaters)
Analysts are known for their love for rationality and drive to create and understand. They listen to their heads more than their hearts when it comes to making big life decisions. They're also naturally curious and very driven towards self-improvement. Socially, they can have the reputation of being selective with the crowds they hang out with, often opting to spend more time with themselves. INTJs are the third rarest type of personality.
INTJ (Architects): Yangyang (WayV)
Anyone who follows WayV (NCT's China-based unit) knows its maknae Liu Yangyang for his bubbly and playful personality. This is the reason why many were surprised when he officially confirmed his MBTI to be INTJ in one of his Bubble updates (a messaging system that fans can subscribe to get exclusive messages from their favorite artists). INTJs are introverts but they are also described to be intuitive and logical, something that Yangyang claimed himself to be. INTJs are notoriously sharp-witted, often with a sarcastic sense of humor, something that the "maknae on top" definitely gives off!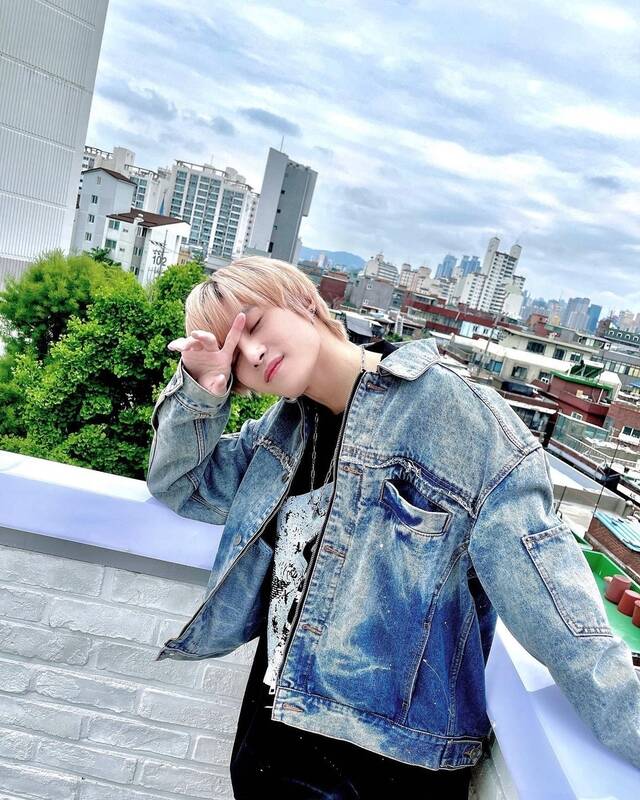 ENTP (Debaters): Johnny (NCT 127) and Hendery (WayV)
ENTPs are extraverted, active, and prospecting intuitive thinkers who are notorious for their mental agility and creativity. All of these seem to fit Johnny who shared in one of his fansign video calls that he's an ENTP. Known to be a lovable character with quirky habits to some of his fans, the Chicago native is also one of the most outspoken and social members of NCT 127. In fact, it's common for him to officially represent their unit during international engagements. There is never a dull moment with him around, something that is very common for ENTPs.
ADVERTISMENT - CONTINUE READING BELOW ↓
Similar to Johnny, Hendery is also the life of the party for WayV. Fans love him for his unique sense of humor which aligns with his personality type known for rebuilding or deconstructing ideas with their quick thinking. He has an outgoing personality and it doesn't take long for him to get along with new people because of his openness. Fun fact: he originally wanted to be a comedian before being scouted by SM Entertainment.
ADVERTISMENT - CONTINUE READING BELOW ↓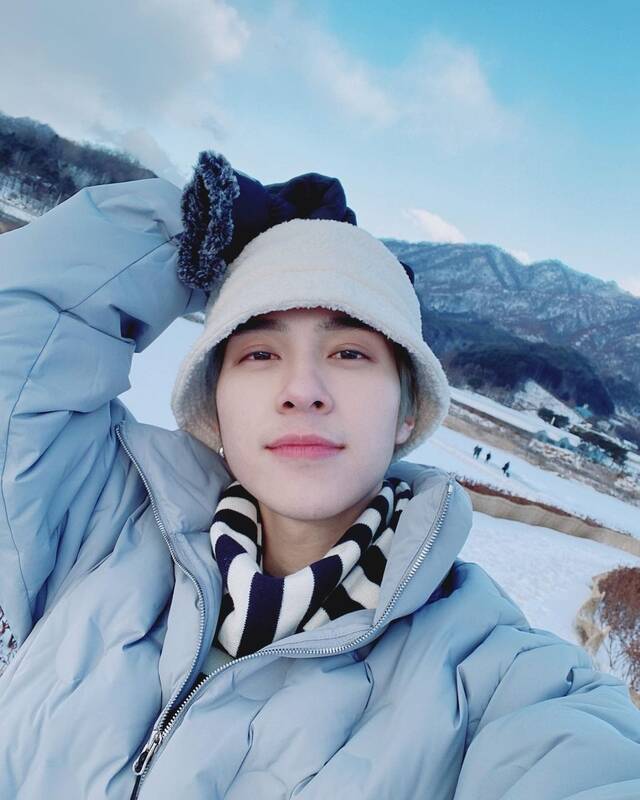 2. The Diplomats - INFJ (Advocates), INFP (Mediators), ENFJ (Protagonists), ENFP (Campaigners)
Diplomats have intuition and feeling as their core personality traits. They are all about connecting and helping others and empathy seems to come to them naturally. Diplomats find it easy to resonate with other people's viewpoints and emotions, which gives them a better understanding of themselves and human nature. In return, they use this perspective to try and influence the people around them. Socially, they can either be quiet or bright, with their mood depending on their trust level of the people they're with.
ADVERTISMENT - CONTINUE READING BELOW ↓
INFJ (Advocates): Ten (WayV), Jungwoo (NCT 127), Mark (NCT 127 and NCT Dream), Winwin (WayV and NCT 127), and Jisung (NCT Dream)
With such a big group made up of members with contrasting personalities, it should be expected that most of the boys fall under the role of the Diplomats, especially INFJ. Those under this category tend to live life with their deep thoughtfulness and imagination guiding them. They are also known for their sensitivity and compassion for others. INFJs are the rarest personality type in the world, which makes it even more special that the majority of NCT's members are categorized under it.
Ten confirmed his personality type in a video fansign. As the main dancer of WayV, he uses dance and music as a venue to express his feelings. He's shown time and time again how loyal he is to the principles he stands for, like that one moment in a fansign where he gave words of encouragement to a fan who asked for his message for the LGBTQIA community.
ADVERTISMENT - CONTINUE READING BELOW ↓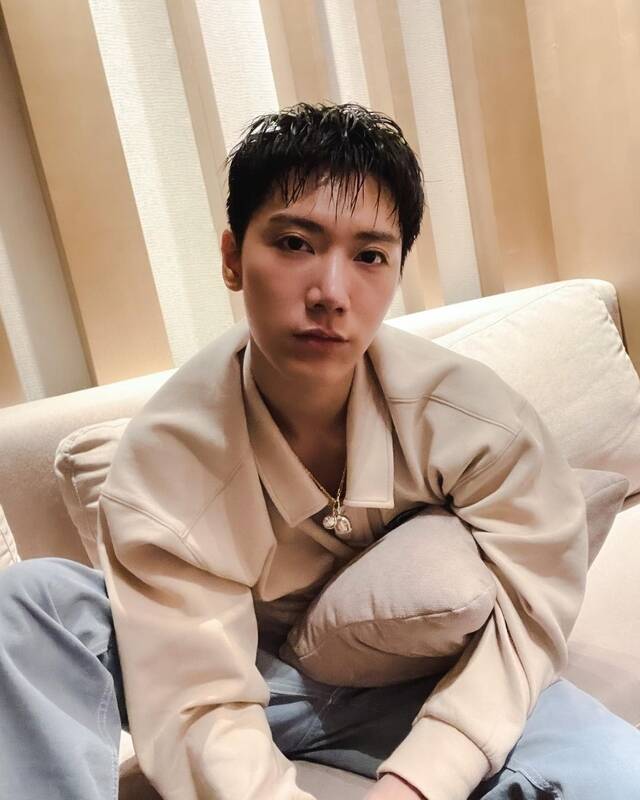 Jungwoo, the latest member to join NCT 127, is another INFJ as confirmed in one of his Bubble updates. From being one of the most reserved members of the group, he bloomed to be a favorite among his members and the fans thanks to his bright personality and thoughtfulness towards others. True to being an Advocate, he isn't afraid to express his sincere love and affection the moment he trusts someone, something that his fans clearly see in his interactions with his members.
ADVERTISMENT - CONTINUE READING BELOW ↓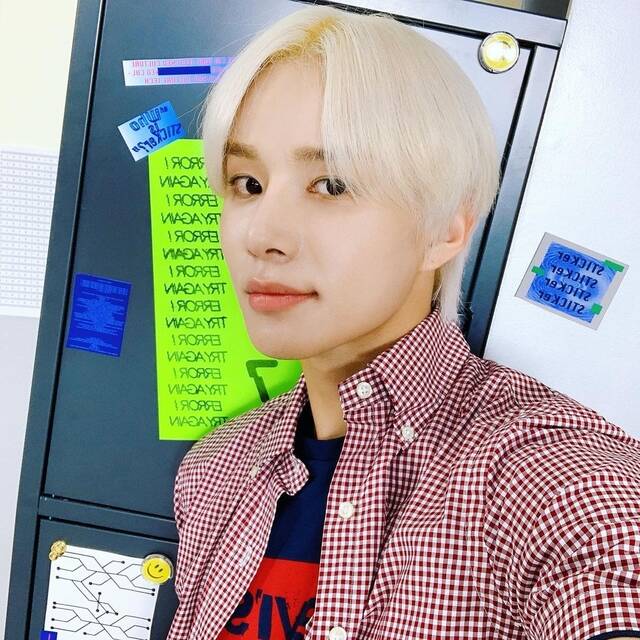 Mark of NCT Dream and 127 is also an obvious INFJ as both his members and fans describe him for being warm, honest, and insightful. His approachable, gentle personality makes him the perfect leader of NCT Dream, the unit with the youngest members. Fans equally love him for his sincere interactions with the general fandom. He originally wanted to be a writer when he was younger, a perfect job for a personality type that wants to change the world for the better.
ADVERTISMENT - CONTINUE READING BELOW ↓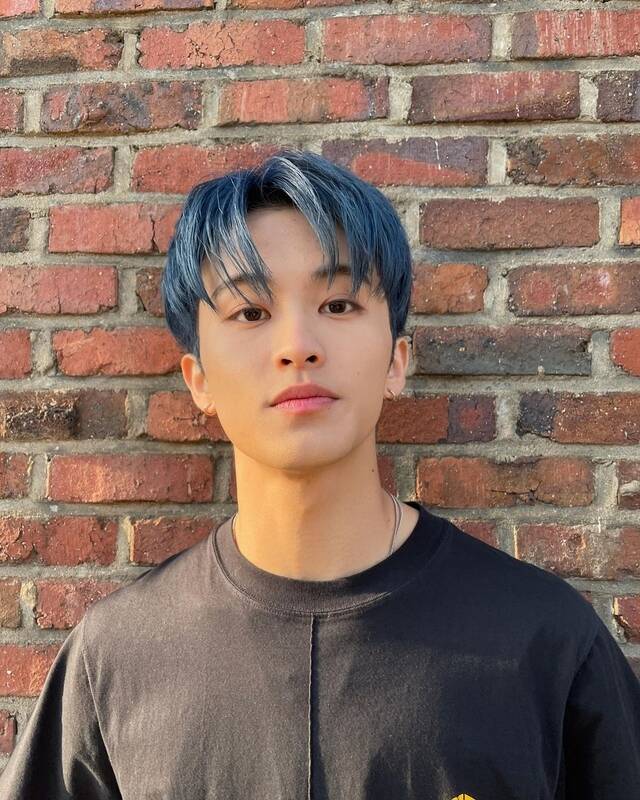 Winwin is actually one of the members who went into great detail about his MBTI type during one of his videos. Though surprised at first that he landed the rarest personality type in the world, he agreed with his results, saying that he is the type of person who diligently works for his passion and the things he stands for. Winwin trained with the Beijing Dance Academy, China's top dance school. He debuted thrice under NCT, first as a member of 127, NCT U, and later on WayV. He is also known for his introverted personality.
ADVERTISMENT - CONTINUE READING BELOW ↓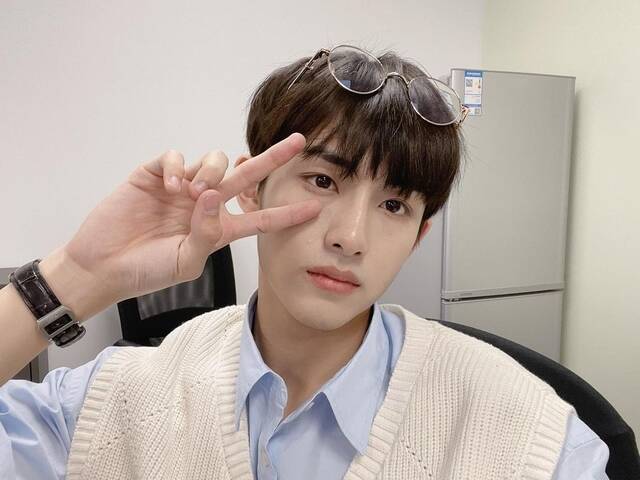 As NCT's youngest member, Jisung is often babied by the rest of the boys, but that doesn't mean he lacks maturity. It's a running inside joke within the fandom that he is one of the most mature members of his unit as he often finds himself in the middle of the funny antics of his older members on cam. He's also very empathic towards his hyungs, as he once proved when he gently called out a fan who jokingly teased fellow member Renjun about his height during one of their video lives. Some sources also claim that Jisung is an INFP.
ADVERTISMENT - CONTINUE READING BELOW ↓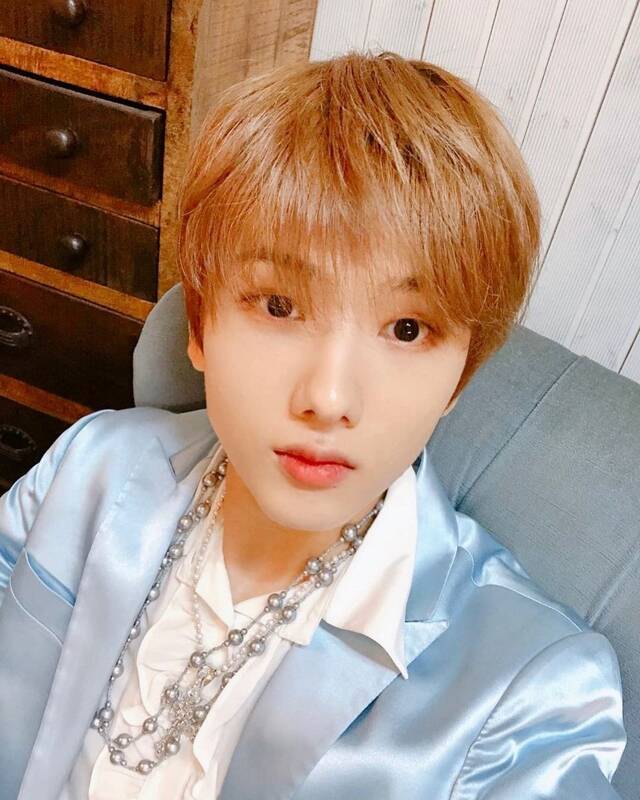 INFP (Mediators): Chenle (NCT Dream) 
INFPs are known for their strong sense of empathy towards others as well as their passionate inner lives. They also value authenticity, something that Chenle is known for within the fandom. Funny and witty, he is known to be one of the members who aren't afraid to be his true self in front of the camera, sometimes even humorously doing non-idol-like things (like burping in the middle of a live video, LOL). Still, the rest of NCT Dream members describe him to be self-isolating (a characteristic of an INFP) at times, especially when it comes to opening up about his feelings. This doesn't mean he lacks connections within the group, however, as many members even his unit have talked about his likability.
ADVERTISMENT - CONTINUE READING BELOW ↓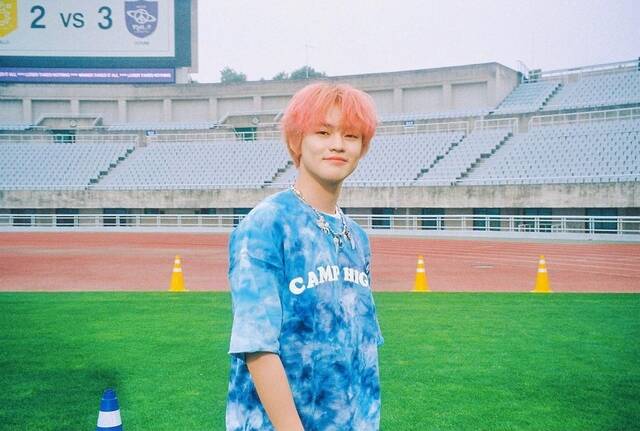 ENFP (Campaigners): Lucas (WayV), Xiaojun (WayV), Haechan (NCT 127 and NCT Dream)
ENFPs, in a nutshell, are the life of the party. Extraverted and outgoing, ENFPs are known for their vibrant energy and big actions that express their lively perspective on life. Lucas is a perfect example of someone with the personality trait, with his upbeat character that makes him stand out in any crowd. Since his debut, many fans gravitated towards him for his often playful character and friendly personality.
ADVERTISMENT - CONTINUE READING BELOW ↓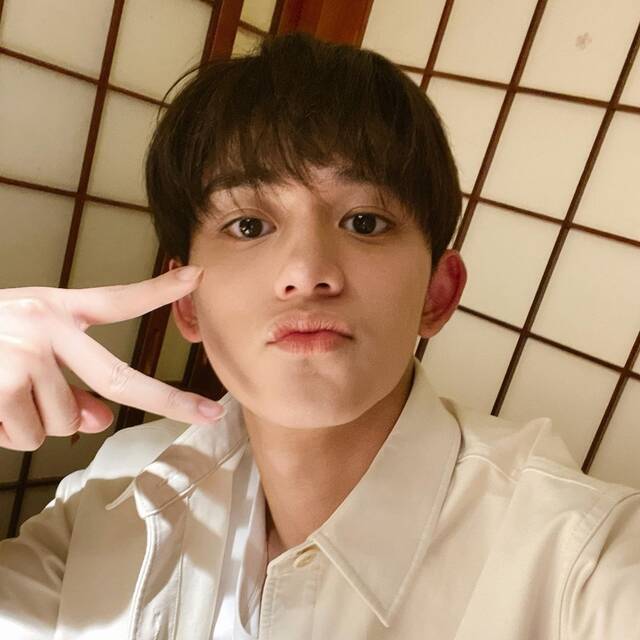 Xiaojun may not seem like an extrovert at first since he can be shy around the company of new people, but he definitely has the characteristics of a true ENFP. One of these is his strong sense of curiosity and enthusiasm in trying new things. He's one to pursue something that captures his attention, like that one time he decided to create a gaming computer set-up from scratch or when he tried to make a microwave mug cake. He's also very good-natured as seen from how patient he can be around his more outwardly playful members.
ADVERTISMENT - CONTINUE READING BELOW ↓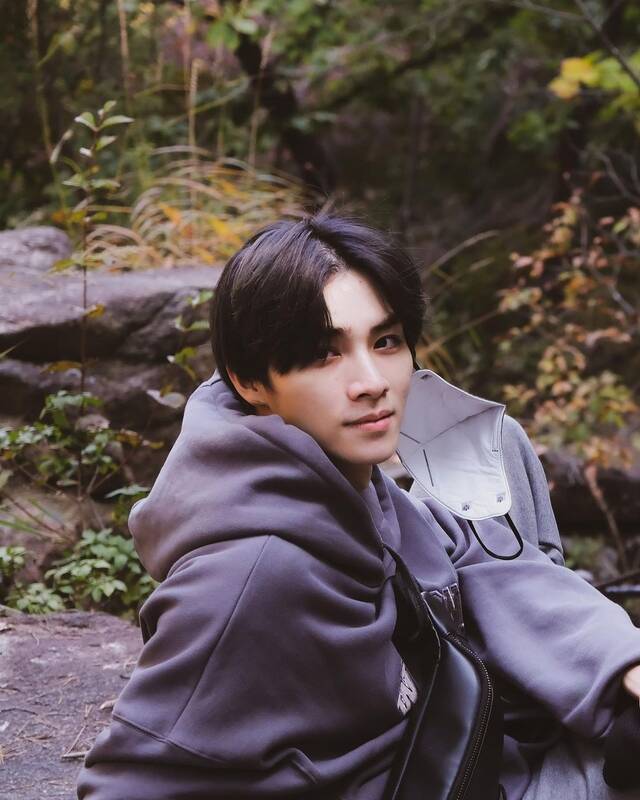 NCT 127's youngest and NCT Dream member Haechan is the literal personification of his stage name which translates to "Full Sun." Often the center of the party, it isn't hard for him to take the spotlight whichever unit you put him in. Members and fans alike describe him to be the type to easily get along with anyone as he can be trusted to lift the mood with his communication skills.
ADVERTISMENT - CONTINUE READING BELOW ↓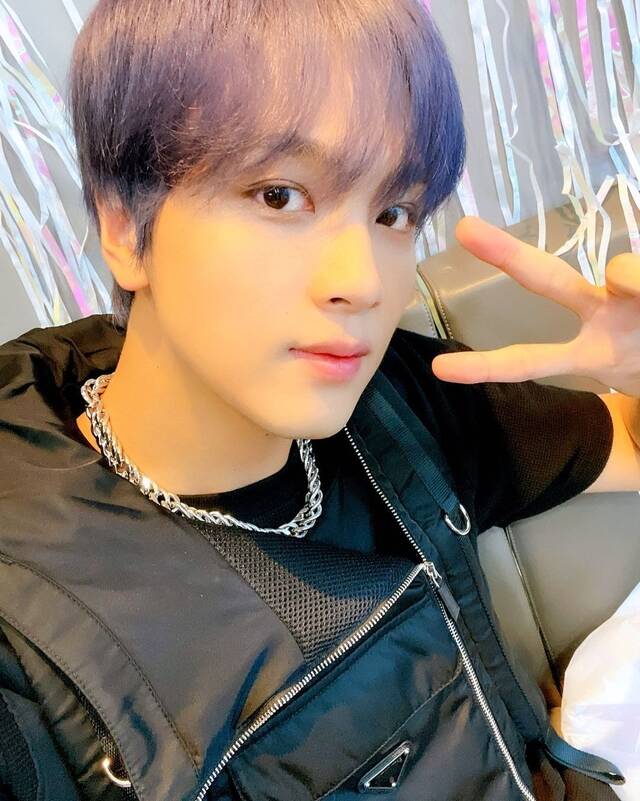 3. The Sentinels: ISTJ (Logisticians), ISFJ (Defenders), ESTJ (Executives), ESFJ (Consuls)
Sentinels share being observant and "judging" as their main traits. They are grounded, practical, and cooperative, and they are usually the type of people who take pride in their competence and good character. Order, security, and stability are important to Sentinels and they always work hard to stay on their path.
ADVERTISMENT - CONTINUE READING BELOW ↓
ISFJ (Defenders): Doyoung (NCT 127) and Jaemin (NCT Dream)
Doyoung may be the "middle child" of NCT 127, but he is definitely one of the more mature members of the group. True to his personality type, he is very responsible. He is often the member who steps in to bring order to the group during their "livelier" moments. He is also very observant and sensitive as he once talked about wanting to help Taeyong (the official leader of NCT) when it comes to handling his responsibilities to the whole group.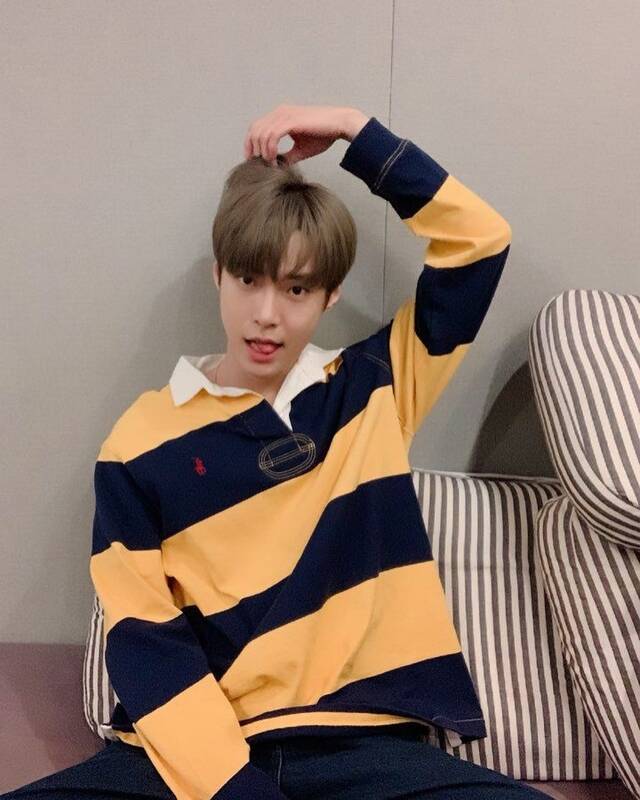 ADVERTISMENT - CONTINUE READING BELOW ↓
The personality of NCT Dream's center Jaemin can be polarizing at times, especially for new fans, but he does fit pretty well with some of the well-known characteristics of a true ISFJ. Jaemin can be reserved and observant, often choosing not to take the spotlight, but he does have his moments which shows his rich social relationships with his peers. ISFJs are described to flourish in lines of work that are backed by rich histories such as charitable social efforts, and Jaemin was scouted while volunteering at an event.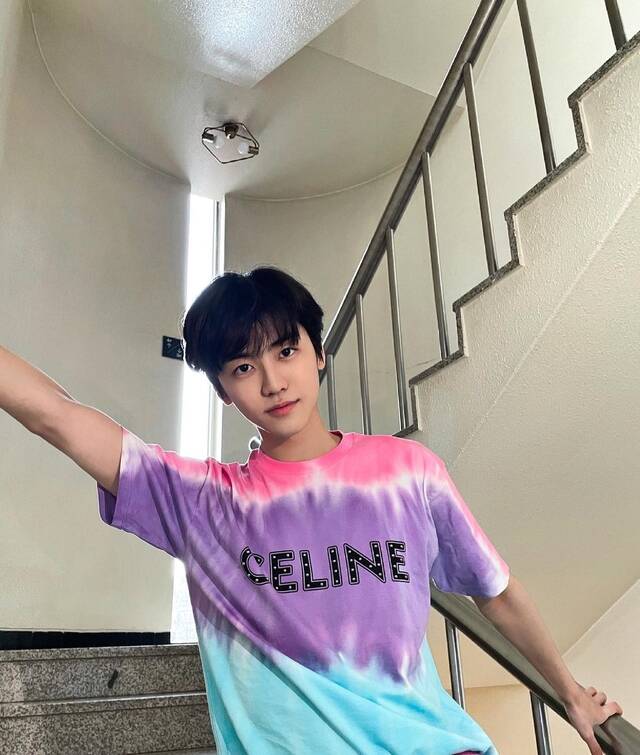 ADVERTISMENT - CONTINUE READING BELOW ↓
ESFJ (Consuls): Kun (WayV) 
If there is a poster child for an ESFJ, it would be Kun. The leader of WayV has the traits of the personality type down pat, especially when it comes to acing administrative and social skills. ESFJs are known to be good at maintaining stable environments and have amazing dedication, something that is very much obvious for the Chinese member. People with this personality type have unmatched dedication in terms of personal growth, one that fits Kun perfectly. He's often praised for his multiple skills and titles—a degree holder, a producer, and yes, even a pilot!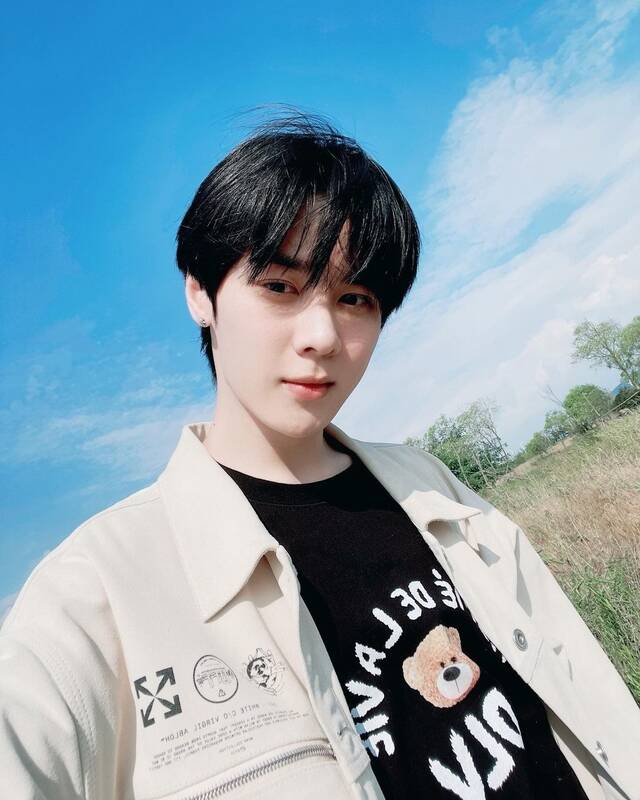 ADVERTISMENT - CONTINUE READING BELOW ↓
4. The Explorers: ISTP (Virtuosos), ISFP (Adventurers), ESTP (Entrepreneurs), ESFP (Entertainers)
The free spirits, explorers are observant as they are prospecting, often with a sense of adventure driving their decisions in life. People under this role are described to live on the fly—and do well at it even they aren't particularly prepared.
ISFP (The Adventurers): Taeil (NCT 127), Jeno (NCT Dream), Shotaro (NCT U)
NCT's eldest member Taeil may be the farthest from being considered an adventurer in the traditional sense, but he perfectly nails some of ISFPs core traits such as being grounded and spontaneous at the same time. Case in point, before he started as a trainee in SM Entertainment, he actually got accepted to the Applied Music program at Hanyang University, one of the toughest courses to qualify with an admissions rate of 407:1. In an interview, he shared that he ultimately chose the life of an idol because it was the career path that will let him do something he loves for the rest of his life, which is singing. True to being an Adventurer type, he proved that he is willing to push his passion by foregoing traditional choices.
ADVERTISMENT - CONTINUE READING BELOW ↓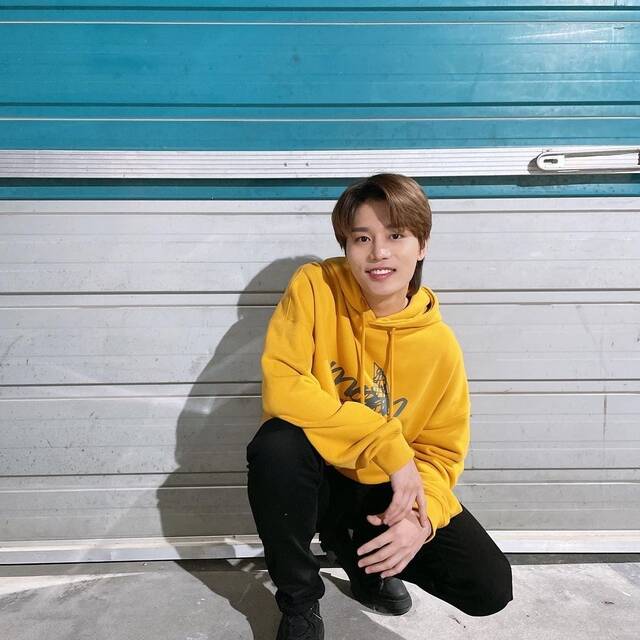 Jeno is a more obvious ISFP because he is known for being more outwardly experimental with his hobbies and activities. He is the perfect example of the passionate side of the Adventurer. When he finds something interesting, he doesn't stop until he achieves a certain level of mastery over it. Some solid proof: he decided to learn acrobatics in time for the first leg of their The Dream Show concert in 2018! His more introverted personality and sensitivity to others also make him very popular among his peers to the extent that he was assigned as NCT Dream's captain when Mark temporarily left his leader role.
ADVERTISMENT - CONTINUE READING BELOW ↓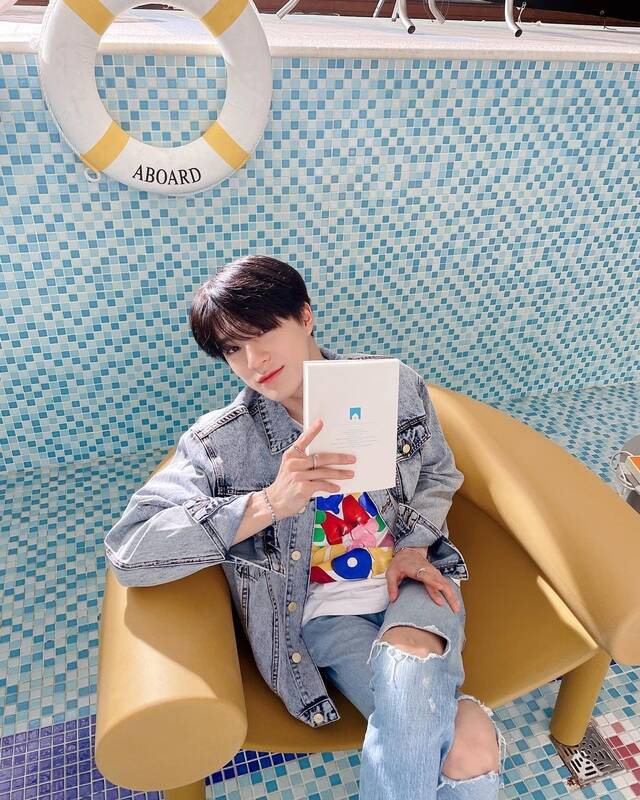 Shotaro is one of the newest additions in NCT (he debuted in 2020). Though he doesn't have an official unit yet, the Japan native is already loved because of his charming and shy disposition. He is very passionate, as shown by how quickly he has adapted to being an idol in Korea. He learned the language and culture after just three months of training. He's also very artistic as seen from the way he expresses himself through dance.
ADVERTISMENT - CONTINUE READING BELOW ↓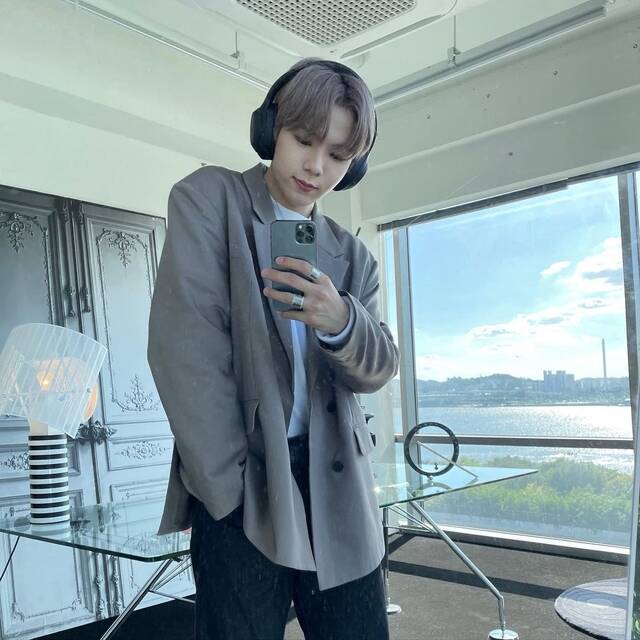 ESTP (The Entrepreneurs): Sungchan (NCT U), Jaehyun (NCT 127)
Sungchan is a good example of an ESTP. A personality type known for their extraverted yet observant nature, the 2001-liner showed his charisma early on by quickly catching up to the momentum of the group despite being a new recruit. ESTPs are very energetic and action-oriented and it is innate for them to easily navigate whatever is in front of them by being perceptive and sociable. They also ace social intelligence and improvisation: characteristics that Sungchan possesses as seen from how he became a host of Inkigayo immediately after his official debut!
ADVERTISMENT - CONTINUE READING BELOW ↓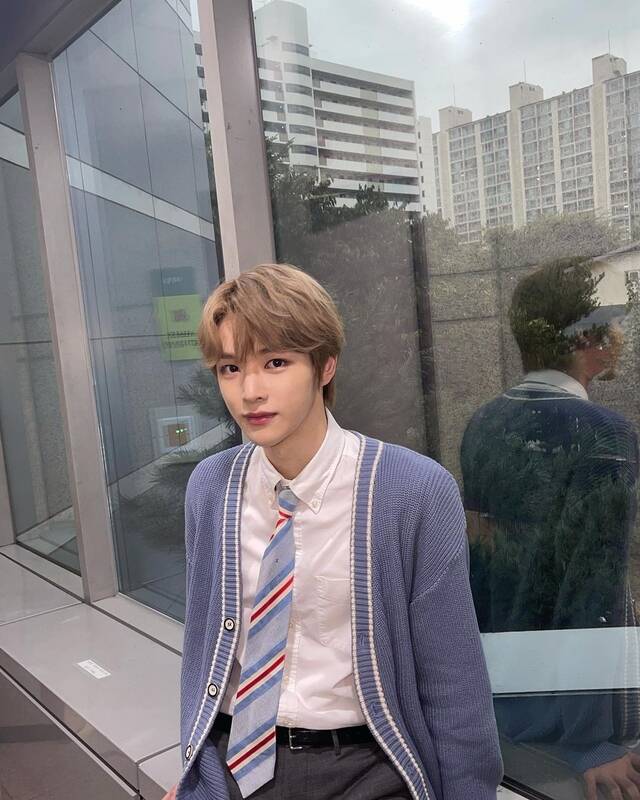 Coincidentally, Jaehyun is also classified as an ESTP and his position as Inkigayo host is the same one that Sungchan took over when he left the show! He is very action-oriented and is popular within the fandom for his competitive spirit. ESTPs like him live for excitement and adrenaline and you'll often see him in the middle of something that requires physical agility. Jaehyun is more of the quiet type despite his personality trait being classified as an extrovert. He does remain popular and charismatic within his social circle, something that comes naturally to the Entrepreneur role.
ADVERTISMENT - CONTINUE READING BELOW ↓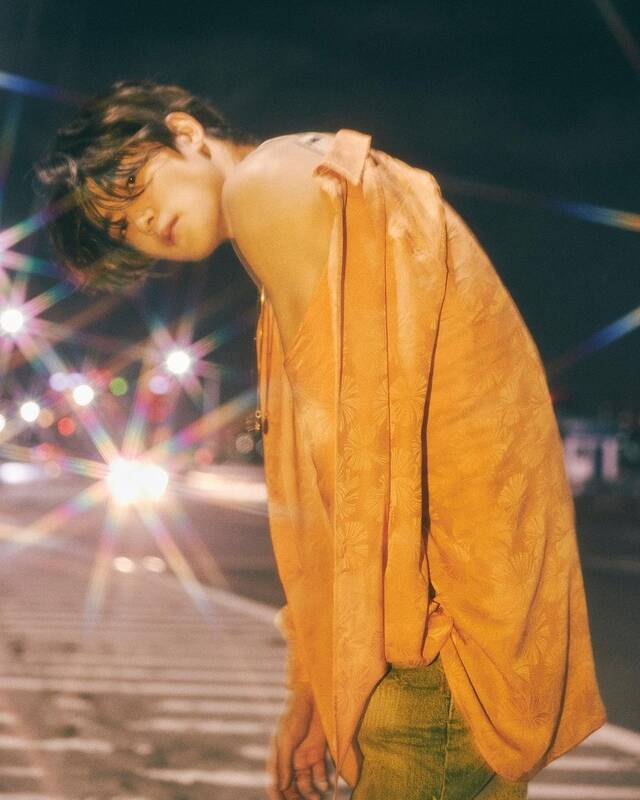 Members with unconfirmed MBTI Types
Taeyong (Leader and member of NCT 127), Yuta (NCT 127), and Renjun (NCT Dream) currently have unconfirmed MBTI types.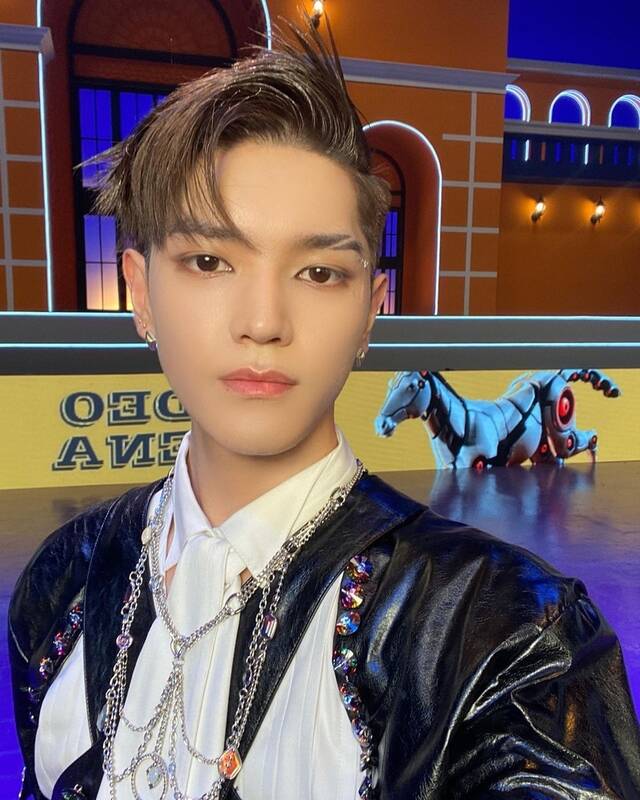 ADVERTISMENT - CONTINUE READING BELOW ↓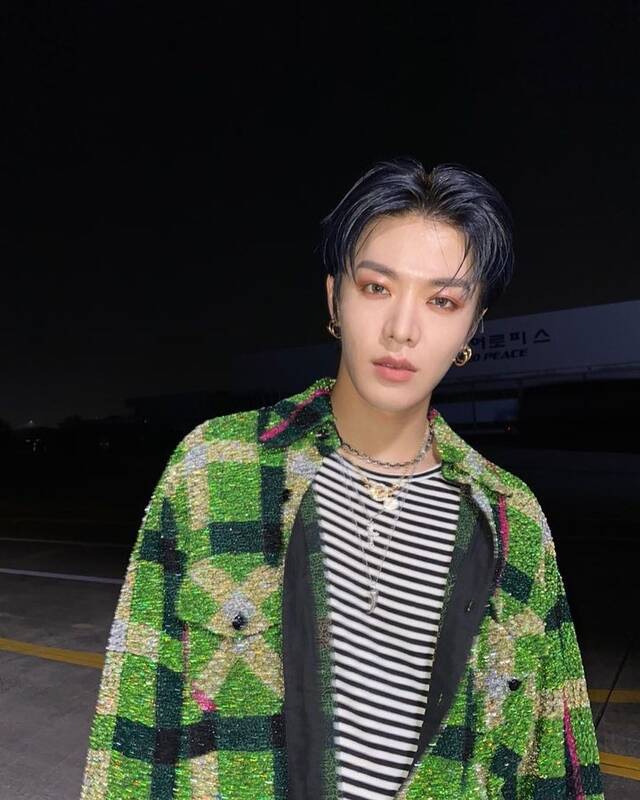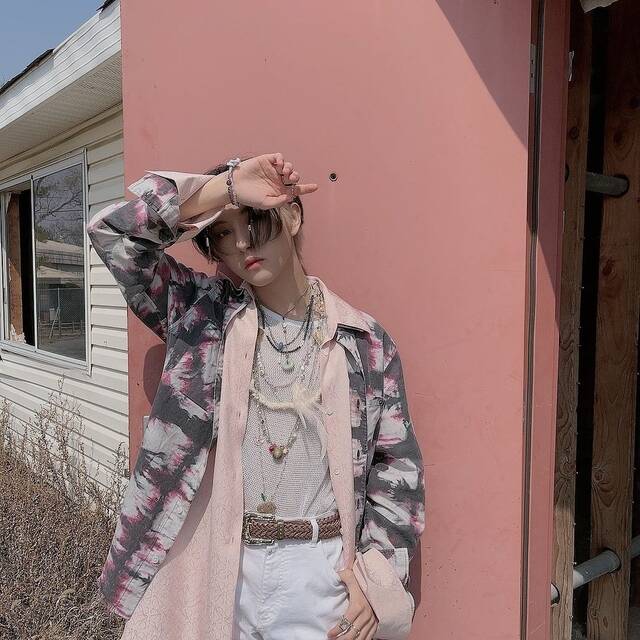 ADVERTISMENT - CONTINUE READING BELOW ↓
***
We're officially on Viber! Be part of our growing community and subscribe to Cosmopolitan Philippines now!