Have you ever wondered what "romance" really means to Filipinos? From teleseryes to blockbuster movies, it's pretty obvious that Pinoys are suckers for a good old love story. Unfortunately, life isn't always like the movies.

A team of researchers from Nielsen, a leading global information and measurement company, decided to conduct a study to determine what romance means to Filipinos. To obtain results, they conducted door-to-door and face-to-face interviews around Metro Manila. Among the respondents were single and married males and females.

First, the respondents were asked to define romance. Among the top answers were sex, showing love, showing sweetness, hugging, and showing tenderness.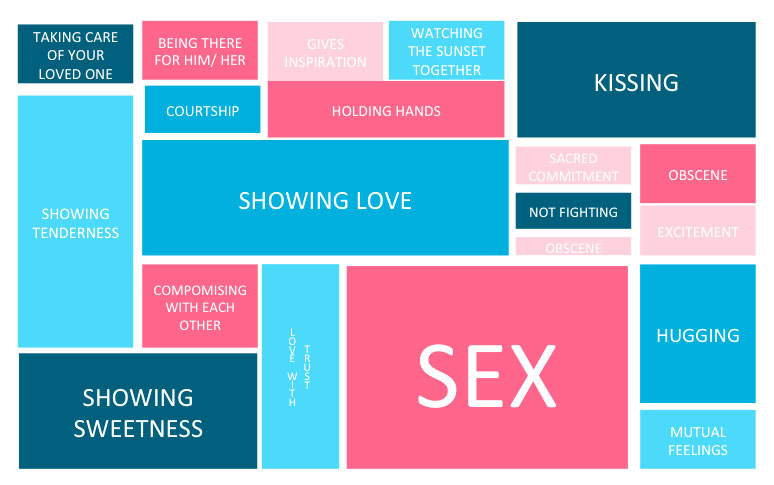 Romance is considered important by both the male and female respondents because it's a way to validate their love. For women, romance:  1) makes them feel loved; 2) makes them more loyal to their husbands; 3) gives them security and reassurance about their relationships, and; 4) makes them feel lucky compared to other women.

On the other hand, men give importance to romance because 1) it lets their partner know that they love them; 2) it gives them a sense of security and reassurance; 3) it makes their partners feel lucky compared to other women; 4) it prolongs the relationship, and; 5) it makes them more loyal to their wives.

When asked what the most romantic gesture is, most of the respondents answered passionate kissing. Moreover, the most common expression of romance is through gifts like flowers, presents, and surprises. It also most commonly expressed during special occasions like birthdays and anniversaries.

Here's an interesting finding: Most Pinoys don't get what they really want from their partners. The chart below juxtaposes the respondents' wants and what they actually get.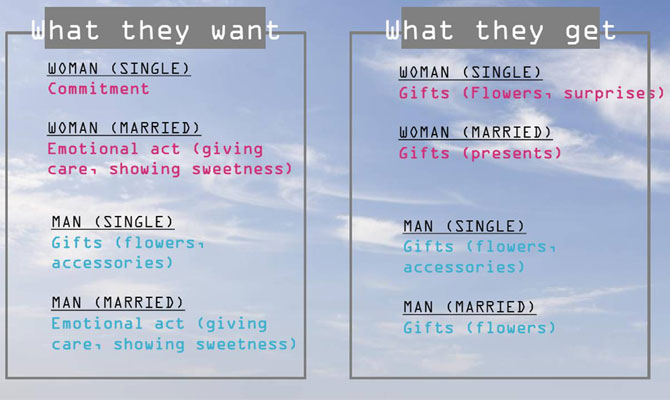 So CGs, what do you think of these results? Sound off by commenting below!
Continue reading below ↓
Recommended Videos