Much is expected of Vico Sotto, especially since he ended the 27-year hold of the Eusebio clan in Pasig. On his first day, Vico signed his first Executive Order, which officially suspends the odd-even scheme. But it doesn't seem to be all work and no play for the millennial mayor, whose social media presence isn't what you would expect from a typical politician. The 30-year-old mayor has been dropping gems all over his social media accounts, especially on his Instagram. It's peppered with funny little tidbits from his personal life, to his campaign for the mayoralty, and, of course, his first few days in office.
The mayor has around 269,000 followers as of writing, but that number is bound to grow, especially if followers are treated to cheeky little posts like the following: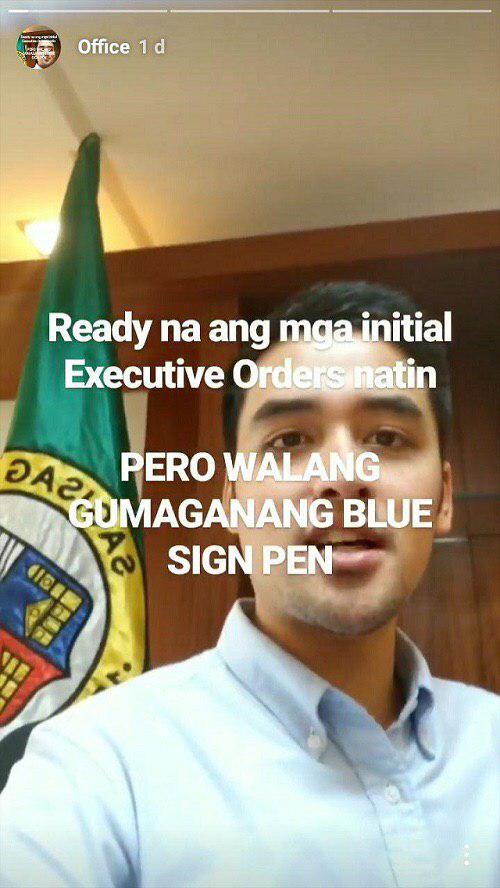 Continue reading below ↓
Recommended Videos
His story highlights give us a peek into what a formal and serious life he leads as city mayor.
Well, it will definitely stand out!
Imagine this filter on any other politician, we dare you.
We would keep a poem this good, too.
Here he is looking all stern and mayor-like.
But he isn't afraid to show another side of him either.
That's one less thing to think about.
Is this a meme or a heartfelt Mother's Day greeting? Apparently, it can be both.
We would do this, too, tbh.
Not sure why he did this, but we're here for it.
This story originally appeared on Spot.ph.
Minor edits have been made by the Cosmo.ph editors.