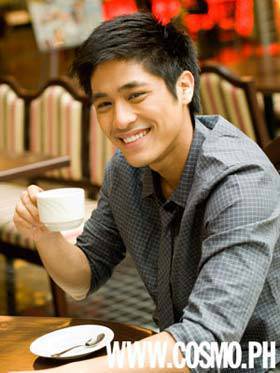 If there's one thing we love about the new year, it's definitely the chance to start anew and change the things we want to change. That's probably why we make resolutions we hope to keep throughout the year. If you're still uncertain what resolutions to make this year, even as we close the first month of 2011, you might want to grab a few ideas from our January Online Hunk Paul Jake Castillo.

We hope he helped you start your year right, not just with his hot photos, but also with his highly entertaining and enlightening musings on life, love, and relationships in his exclusive interviews with Cosmo. As an extra treat and to end the first month of 2011 on a high note, we asked Paul Jake about the resolutions girls should make this year. Check out his list.

8 Resolutions Girls Should Make In 2011:

1. Understand your boyfriend!

2. Spend more time with your family.

3. Slow down on your vices.

4. Be more active in life and sports!

5. Enjoy life! Live life to the limits!

6. Work hard for what you want to buy!

7. Buy what you want!

8. Make sure you have something for your kids when you die!