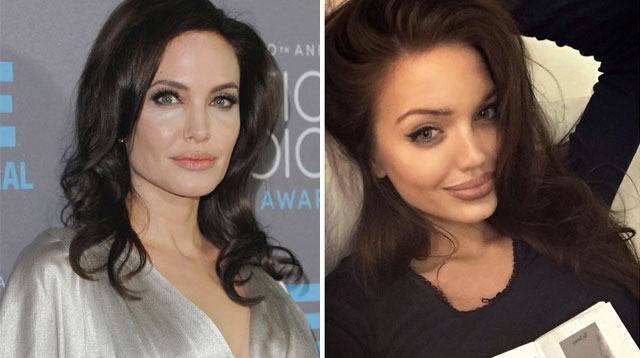 Celebrities: if you can't be one, look like one (or that's the thought process we're guessing this lot went for, anyway).
1. ACTUAL ANGELINA JOLIE
ANGELINA JOLIE LOOKALIKE
2. ACTUAL MILEY CYRUS
MILEY CYRUS LOOKALIKE
3. ACTUAL KATY PERRY
KATY PERRY LOOKALIKE
4. ACTUAL RIHANNA
RIHANNA LOOKALIKE
5. ACTUAL ZAYN MALIK
ZAYN MALIK LOOKALIKE
6. ACTUAL CARA DELEVINGNE
CARA DELEVINGNE LOOKALIKE
7. ACTUAL YOUNG LEONARDO DICAPRIO
YOUNG LEONARDO DICAPRIO LOOKALIKE
8. ACTUAL KENDALL JENNER
KENDALL JENNER LOOKALIKE
9. ACTUAL KIM KARDASHIAN
KIM KARDASHIAN LOOKALIKE
10. ACTUAL SELENA GOMEZ
SELENA GOMEZ LOOKALIKE
11. ACTUAL ADELE
ADELE LOOKALIKE
***
This article originally appeared on Cosmopolitan.co.uk. Minor edits have been made by the Cosmo.ph editors. 
Recommended Videos