I'm sure you're ~*patiently waiting*~ for the Filipino adaptation of the hit Korean movie My Sassy Girl! Pepe Herrera, who is the upcoming film's leading man, was a theater actor before he appeared on TV and film. He became part of the teleserye Ang Probinsyano as Coco Martin's sidekick Benny, starred in the hit jukebox musical Rak Of Aegis, and later appeared in many other shows and movies! 
Here's a list of films featuring Pepe Herrera that are available for streaming: 
1. You're My Boss (2015) 
Where to watch it: Netflix, YouTube (supercut), iWantTFC 
The plot: "Pong, a corporate assistant, poses as his company's president in order to help Georgina, a marketing executive, close a crucial business deal." Pepe played the role of Pong's cousin Tupe. In one scene where they're eating together, Tupe tells Georgina (Toni Gonzaga) that he saw her on ASAP, Pinoy Big Brother, The Buzz, and Binibining Pilipinas before. 
2. Sakaling Hindi Makarating (2016) 
The plot: In this indie film, "a series of mysterious hand-illustrated postcards take a young woman on a journey throughout the Philippines in search of its anonymous writer." At present, the movie isn't available on streaming sites, but it's certainly worth a mention! Pepe, who played the leading lady's neighbor Paul, won Best Actor at the 2016 CineFilipino Film Festival for his performance in Sakaling Hindi Makarating (also known as In Case They Don't Arrive). 
3. Super Parental Guardians (2016) 
Where to watch it: Netflix, YouTube (supercut), iWantTFC 
The plot: "Arci and Paco become unlikely parents when two children are given to Arci just before the death of his best friend. The children's uncle, Paco, has no choice but to live and get along with Arci. As they play the roles of Momshie and Popshie to the children, the craziest and greatest adventure of their lives begins." (Via iWantTFC) 
Continue reading below ↓
Recommended Videos
4. Ang Pangarap Kong Holdap (2018) 
Where to watch it: Netflix 
The plot: In this hilarious movie, Pepe's character is the son of the ~best thief~ in town and he's determined to prove himself. Ang Pangarap Kong Holdap was one of the most-watched Pinoy films on Netflix in July 2020. P.S. Do not, for your own sanity, watch this with your family! 
5. The Hopeful Romantic (2018) 
Where to watch it: Netflix, iWantTFC
The plot: "Intent on remaining a virgin until he meets his true love, a parking attendant pretends to be wealthy when he falls for a woman with expensive tastes." (Via Netflix) 
6. Da One That Ghost Away (2018) 
Where to watch it: iWantTFC
The plot: "Wanting to save the house of her beloved grandmother from being sequestered, paranormal expert Carmel Monseratt and her best friend form a squad of ghostbusters with their misfit buddies in order to meet both ends." (Via iWantTFC) Pepe plays their friend whose nickname is "Bagang." 
7. John En Martian (2019) 
Where to watch it: iWantTFC
The plot: "Jhon, the human representation of bad luck, is sent by his narcissistic boss, Nestor, on a mission. On his last delivery errand before flying to Malaysia, Jhon resets his life. But as luck would have it, 223, a Martian runaway bride, takes off after him because she believes her spaceship is in his delivery box." (Via iWantTFC) Okay, so this isn't a movie but a "sexy rom-com" mini-series, but it's one of Pepe's main projects! 
8. Hinahanap-Hanap Kita (2019) 
Where to watch it: iWantTFC
The plot: "Helen arrives in Dubai and reunites with former classmates and friends. Her main mission: to find her missing husband, Troy."(Via iWantTFC) Pepe Herrera plays the "class clown" named Homer. According to a review by ABS-CBN, "Homer is the only one among the friends who never finished college. Yet, he is very street-smart and hardworking. He openly admitted Helen was his first heartbreak back when they were in high school." 
9. My Sassy Girl (2021) 
The plot: We don't know much about this adaptation yet, but we do know that this upcoming film will pair Pepe opposite Toni Gonzaga. In January, Pepe shared a behind-the-scenes photo, writing in the caption: "Visualize natin—ngayon, hanggang maipalabas ang #MySassyGirlPH, marami kaming mapapaligaya ni Fifth at ni Tin. Sa ngalan ng pag-ibig. Kasi nga, I believe." Crossing our fingers that it'll be available for streaming soon, too!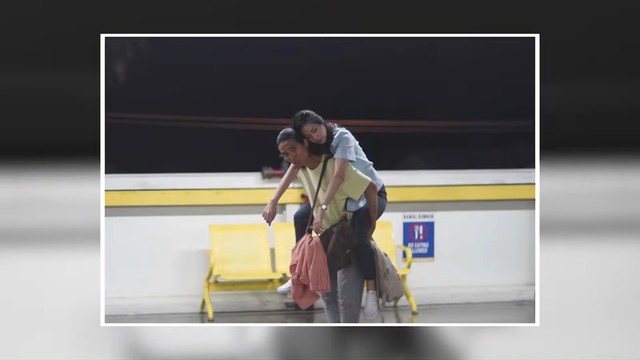 ***
We're officially on Viber! Be part of our growing community and subscribe to Cosmopolitan Philippines now!
EXPLORE COSMO