The timeline of Pete Davidson and Ariana Grande's whirlwind romance and engagement is fuzzy, at best. Many scientists (?) are trying to figure it out, and yet nobody can. It's more complex than the Flux Capacitor.
Anyway, TMZ now reports that Pete was allegedly "on a break" with his ex-girlfriend, Cazzie David, when he got together with Ariana.
Cazzie and Pete went out for almost three years, and according to the gossip site, were "on a break" for an indefinite amount of time before officially splitting. During that time, Pete allegedly hooked up with Ariana and the rest, as we all know since we're on planet Earth and have internet connections, is history.
The news of Ariana and Pete dating burst onto the scene in mid-May, but the couple might've been together even longer than that. In fact, some believe Pete might have ordered the $93,000 (P4.9 million) engagement ring as early as then. So what's the deal!? Will we ever know?! Is it our business?! I don't think so!
On Sunday, Ariana posted a sneak peek into her new life with Pete. In a post on her Instagram Story, she wrote, "Us in our new apartment with no furniture 1 speaker and red vines."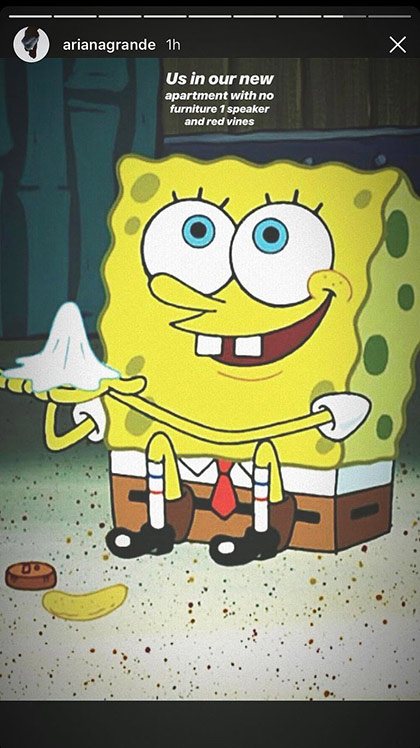 So... happily ever after for everybody?! I guess!?
***
This article originally appeared on Cosmopolitan.com. Minor edits have been made by the Cosmo.ph editors.
Recommended Videos