Heads up, film buffs: The QCinema International Film Festival is now on its seventh year! And for 2019, they just announced that they'll be screening more than 60 films, from October 13 to 22! That's 60 films in just 10 days, if you're planning to watch all of them (I'll try, but I don't think I can manage). 
The festival lineup includes new full-length films, documentaries, and short films from the Philippines, Thailand, China, Indonesia, Australia, and more! QCinema will also be showing restored versions of classic Filipino films such as Insiang (1976), Maynila Sa Kuko Ng Liwanag (1975), and Bituing Walang Ningning (1985) and even has a special section for LGBTQ films called Rainbow QC. 
And because we're all for Filipino pride, here are the full-length feature films by local directors you can look forward to:  
1. Untrue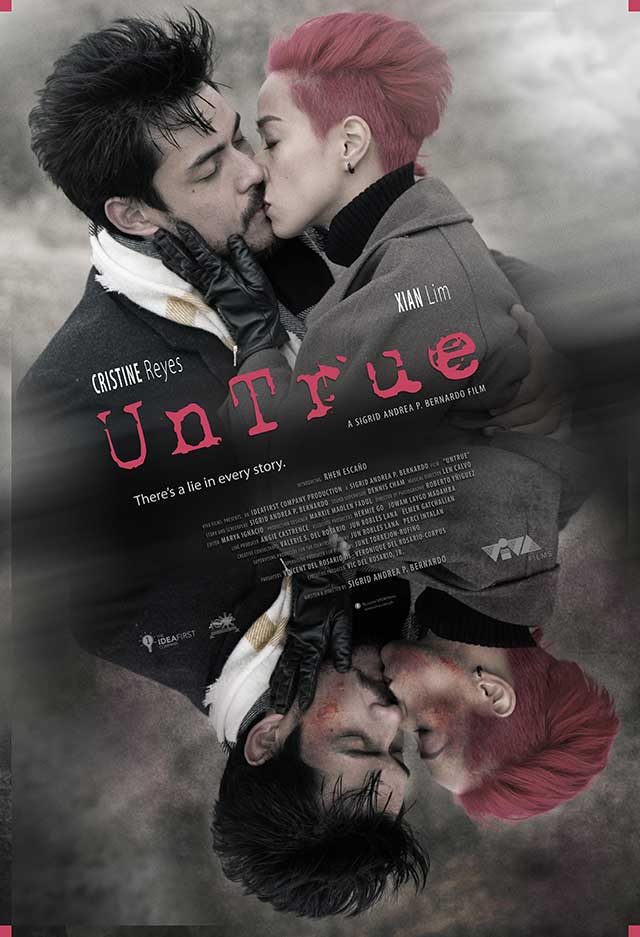 Director: Sigrid Andrea P. Bernardo
At first, we thought it was going to be another rom-com, but Untrue turns out to be a creepy suspense thriller!  In the teaser trailer, we are introduced to Mara (Cristine Reyes) and Joaquim (Xian Lim). The nonlinear sequences show us how they meet and get married, and then we see them losing each other and getting violent during their arguments. At some point, Joaquim even refers to a ~woman~ in a basement! OMG. 
2. Babae At Baril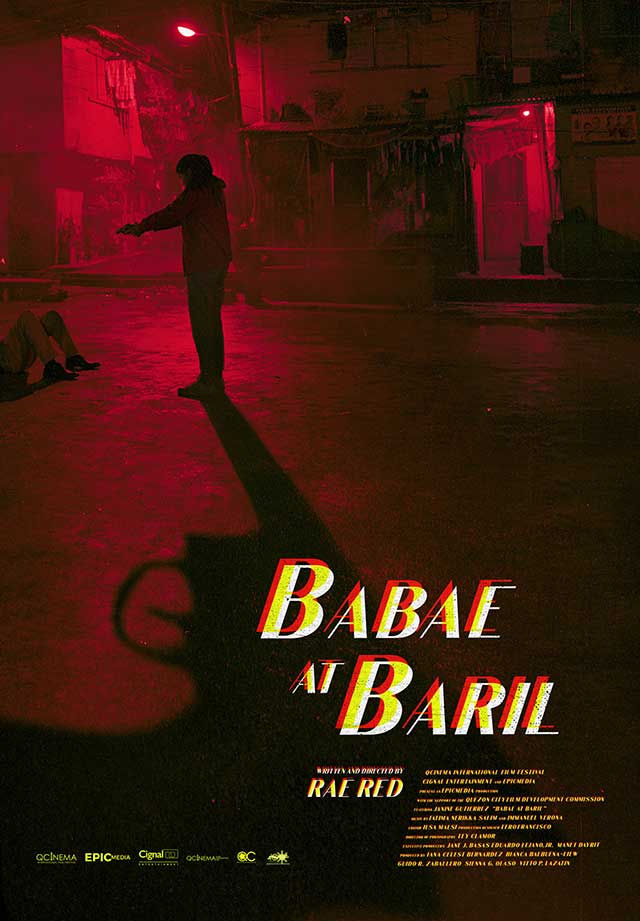 Continue reading below ↓
Recommended Videos
Director: Rae Red 
In this film, a department store saleslady (Janine Gutierrez) is JUST DONE with her commute, her boss, and her uneventful and boring life. When she finds a mysterious gun on her doorstep, she learns how to use it and discovers that having a gun gives her more power and freedom than she ever thought possible. 
3. Cleaners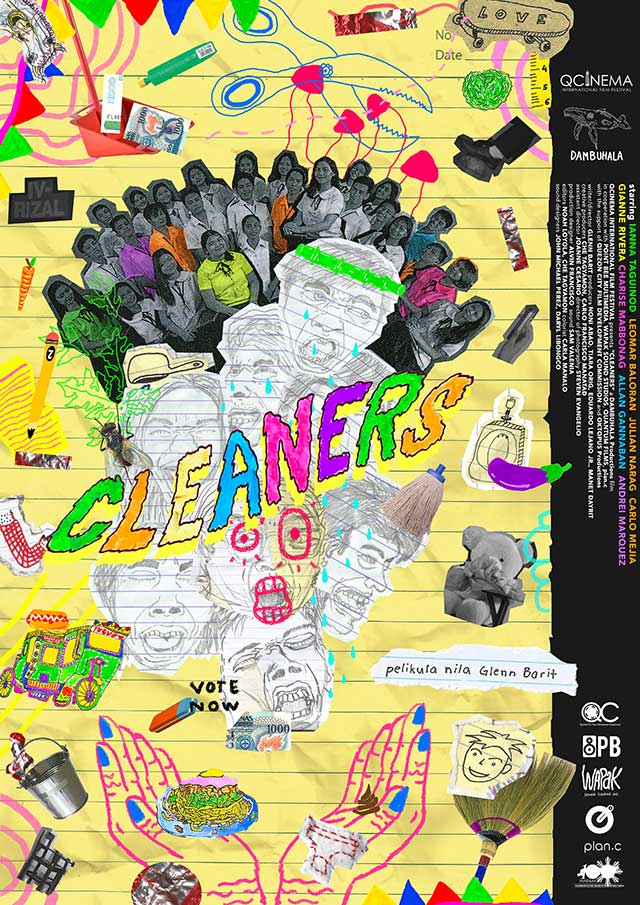 Director: Glenn Barit 
The film is about a group of high school students during the school year 2007 to 2008 who are assigned as classroom cleaners for the day. Esquire writes that Cleaners, which is technically a stop-motion film, has more than 43,000 frames and each frame is printed, photocopied, and colored by hand using highlighters! WHOA. 
4. Kaaway Sa Sulod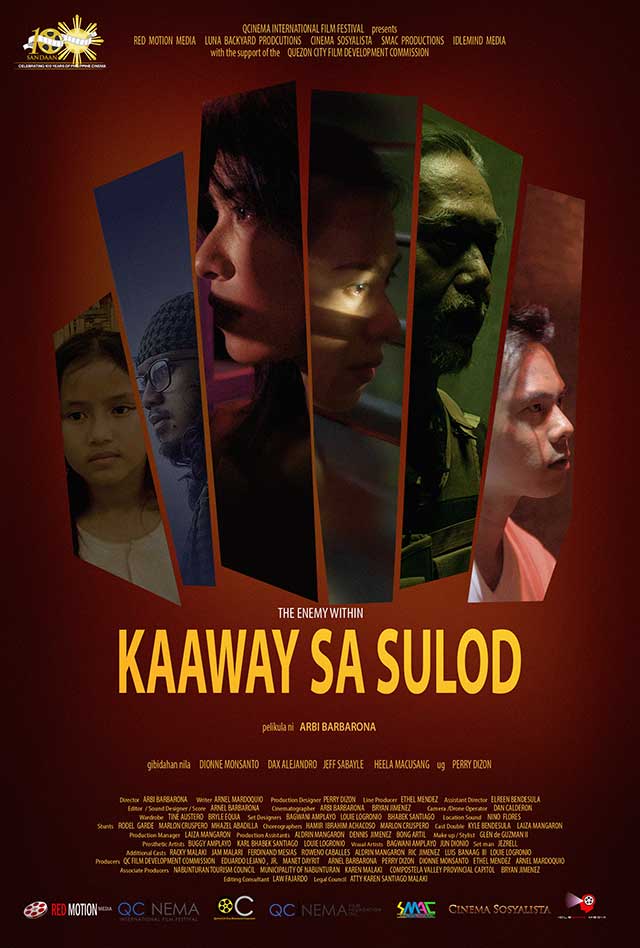 Director: Arbi Barbarona 
The film, also known as Enemy Within, tells the story of two women: an army officer and a guerilla fighter. When they meet unexpectedly, they are forced to find out more about their past because they LOOK JUST LIKE EACH OTHER! 
For the full list of films, you can visit QCinema's official website. The festival will be screened at the Gateway Mall, Ayala Trinoma, Robinsons Galleria, UPFI Cine Adarna, Cinema 76 Anonas, and Cinema Centenario. See you there! 
Follow Lily on Instagram.