This year, the awesome Rosamund Pike won a Golden Globe Best Actress award for her role in the Netflix dark comedy film I Care A Lot! I'm sure you want to know more about the former Bond girl (Rosamund played Miranda Frost in the 2002 film Die Another Day), so we listed down seven of her projects that are available for streaming on Netflix and YouTube right now. 
Here's a list of Rosamund Pike movies to stream in the PH: 
1. Pride & Prejudice (2005) 
Where to watch it: Netflix, YouTube Movies 
The plot: "In Jane Austen's tale of 19th-century England, Mrs. Bennet hopes to marry her daughters to prosperous gentlemen, including new arrival Mr. Darcy." (Via Netflix) 
Call me biased, but this is my favorite Rosamund Pike film of all time. She plays Jane Bennett, the soft-spoken and adorable sister of Elizabeth Bennett, the total opposite of her recent role in I Care A Lot. Super cute fact: Prior to filming the movie in 2005, the cast went to the "Bennett house" to bond with each other and they even played a cute childhood game!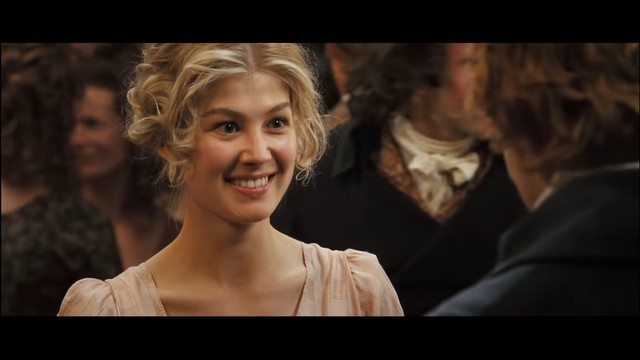 2. Doom (2005) 
Where to watch it: Netflix, YouTube Movies 
The plot: "A special ops squad investigating a distress signal from a distant planet discovers that mutant aliens have already wiped out most of the population." (Via Netflix) 
Here's a not-so-fun tidbit: Rosamund reportedly turned down Harry Potter to play Dr. Samantha Grimm in this movie adaptation of a video game. She was actually offered the role of nosy reporter Rita Skeeter! 
Continue reading below ↓
Recommended Videos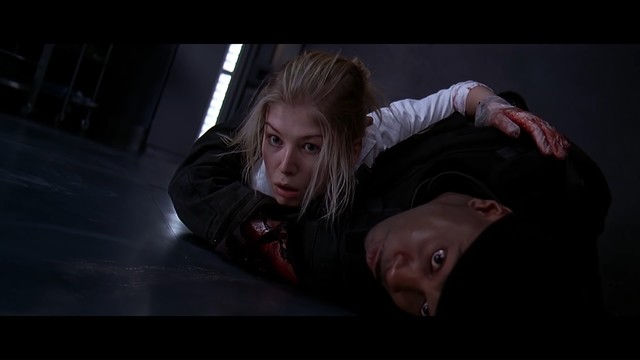 3. Wrath Of The Titans (2012) 
Where to watch it: YouTube Movies
The plot: "The heroic demigod Perseus ventures into Hades to battle the Titans, enemies of the gods who have schemed to imprison Zeus in the underworld." (Via Netflix) 
Rosamund plays Queen Andromeda, a goddess from Greek mythology. Remember the princess chained to a rock whom Perseus rescues? Yup, that's her! According to reports, Rosamund replaced Alexa Davalos because of scheduling conflicts.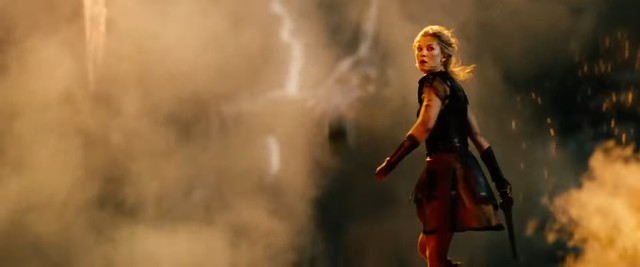 4. Jack Reacher (2012) 
Where to watch it: YouTube Movies 
The plot: "When an ex-military cop investigates a sniper charged with five homicides, he's drawn into a dangerous cat-and-mouse game." (Via Netflix)
Rosamund stars opposite Tom Cruise! She plays Helen Rodin, "the lawyer who has to track Reacher down in order to exonerate her client." Rosamund was super cute when talking about her co-star, telling Vanity Fair in 2013: "It's not only exciting to meet the person that you've watched since you were a child but then to work with him. I know he's a great actor, but there's a difference between being a great actor and being a great actor to work with, and he's both."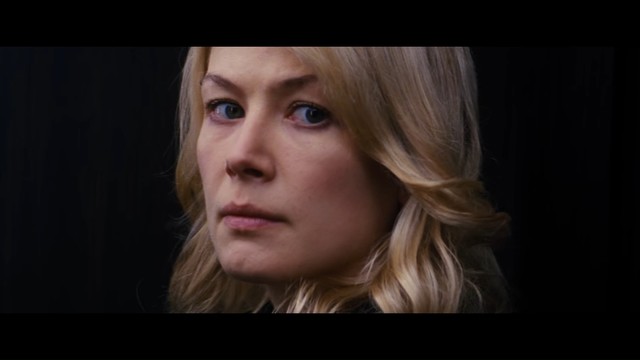 5. Gone Girl (2014) 
Where to watch it: YouTube Movies 
The plot: Nick's wife Amy suddenly disappears on their anniversary, and as her case receives significant media coverage, many start to suspect that he did something to her.
Rosamund actually earned an Academy Award nomination for her role in Gone Girl! During a film festival press conference in 2015, Rosamund said that "there's no actress who wouldn't dream of a character like that." She added: "Yes, it's a film about a murderess, but it's very empowering, in some ways. It's great to stretch every muscle and get to make good on every insane thought you've ever had."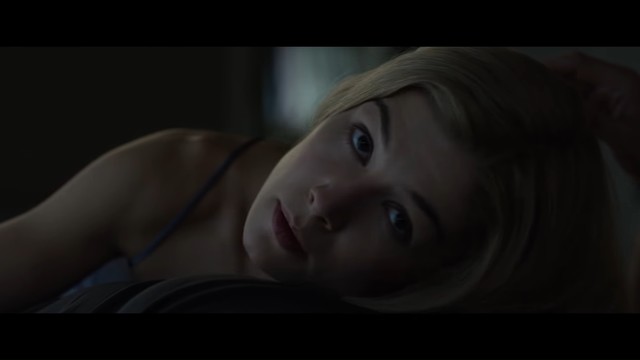 6. Watership Down (2018) 
Where to watch it: Netflix 
The plot: "A warren of rabbits battles many threats on their daring journey to find a new home in this adaptation of the classic novel by Richard Adams." (Via Netflix) 
Disclaimer: It's not a movie, but if you need some cuteness in your life right now, this animated mini-series will remind you that Rosamund's characters aren't always super...intense. This is even cuter when you realize that Rosamund actually has two sons named Solo and Atom. Can you imagine her watching this series with them? ADORBS.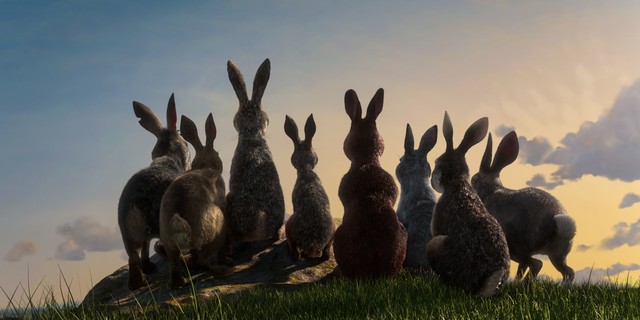 7. I Care A Lot (2020) 
Where to watch it: Netflix 
The plot: "A court-appointed legal guardian defrauds her older clients and traps them under her care. But her latest mark comes with some unexpected baggage." (Via Netflix) 
Um, no big deal: Rosamund only won a Golden Globe award for her role in this dark comedy! In an interview with EW, she talked about the similarities between Gone Girl's Amy and I Care A Lot's Marla, saying: "I certainly enjoyed returning to the stage where I can enjoy darkly and sort of satirically shocking people, I suppose. I do think they would be two interesting women to get in a room together. I don't think they would like each other very much at all."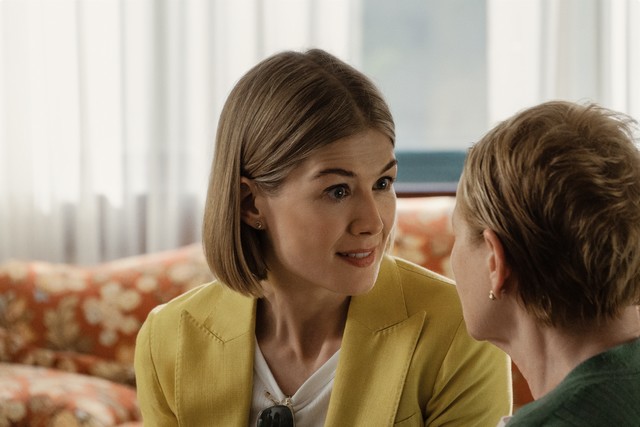 ***
We're officially on Viber! Be part of our growing community and subscribe to Cosmopolitan Philippines now!
EXPLORE COSMO