The guys who auditioned to be part of the September CosmoMen supplement might've been lookers, but some of the things that came out of their mouths were just so…WTF? It's true what they say: You can't have 'em all right?
We gave these dudes an F for conversational skills (too bad they didn't make the cut!), but hey, they deserve an A+ for giving us a good laugh!
Browse through the gallery to read some of the one-liners that raised eyebrows and cracked us up during the 2013 Bachelor Bash go-sees.
***
While you're at it, here's one way to score tickets to the 2013 Bachelor Bash! Keep on visiting Cosmo.ph for updates on other ways you can get tickets (coming soon).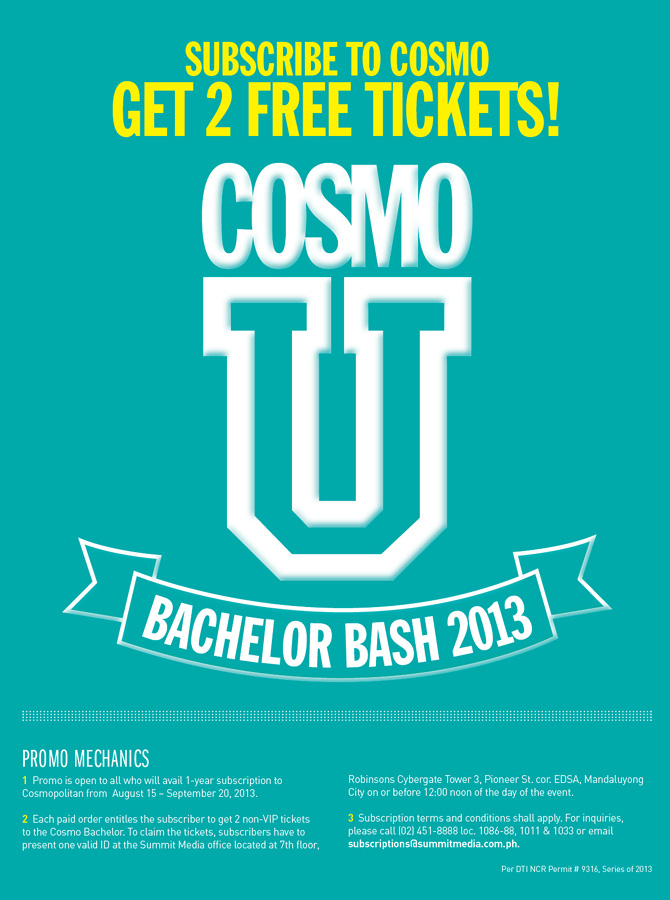 2556
Continue reading below ↓
Recommended Videos
EXPLORE COSMO