More and more celebs are proudly revealing their true sexuality, especially this Pride Month.
Recently, Miel Pangilinan—one of the daughters of Sharon Cuneta and Sen. Francis "Kiko" Pangilinan—came out as a member of the LGBTQ+ community.
"This June, I am celebrating my first pride month as openly and publicly queer," Miel wrote in an IG post, where she brandished and displayed a rainbow flag.
"...It only feels right that I post this at the point I'm in now where I'm comfortable enough in who I am and who I love and how I choose to present."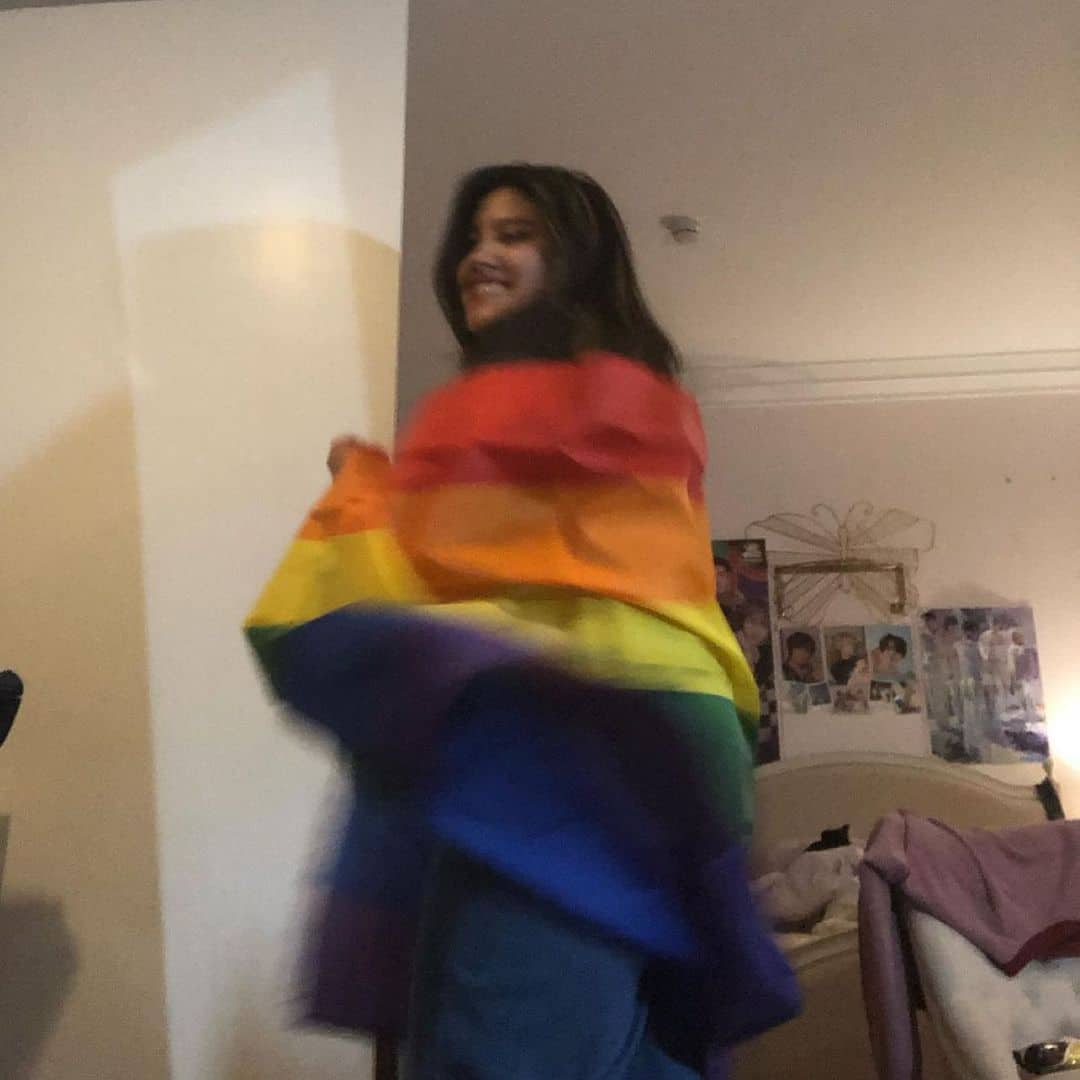 On the same day, Sharon showed her full support for Miel's coming out.
"I know that my Miel's coming out will draw lots of attention," Sharon wrote on Instagram. "Lots of them will be negative. Lots of people who are quick to judge instead of pausing to think for a moment that my daughter, like so many members of the LGBTQ+ Community, did not choose to be queer."
"What's next is that I will have a happier daughter who is now 'free' and will always be a good person with a good heart - and still always courageous."
"She will certainly be treated no different by us, her family, and those who truly love her. I will love her just the same, if not more. Like I said, all my children are PERFECT."
"I am proud of my girl and always will be. Needless to say, she will always have my support and love. No big deal. I love you, my Yellie. With all of my heart, and more than life itself. Be strong! It's your life, no one else's. Don't give any negative commenters any attention. They don't matter. We do. And we've got your back. Forever and ever."
Continue reading below ↓
Recommended Videos
We love a supportive mom!
MORE ON CELEBS COMING OUT AS PART OF THE LGBTQ+ COMMUNITY:
David Archuleta Comes Out As Part Of The LGBTQIA+ Community: 'God made me how I am for a purpose'
Jake Zyrus Talks Mental Health, Coming Out, And Transitioning
EXPLORE COSMO