Solenn Heussaff just got real about taking her time when it comes to marriage, pregnancy, and having kids. ICYMI, Solenn recently announced that she and Nico Bolzico are expecting #BabyBolz.
In her latest blog post, Solenn shared how she's always lived her life by trying to enjoy it as much as she can and not giving in to pressures to do things at a certain time. "I don't know if it's a Filipino culture thing, but there was definitely a pressure to have kids right away," she wrote.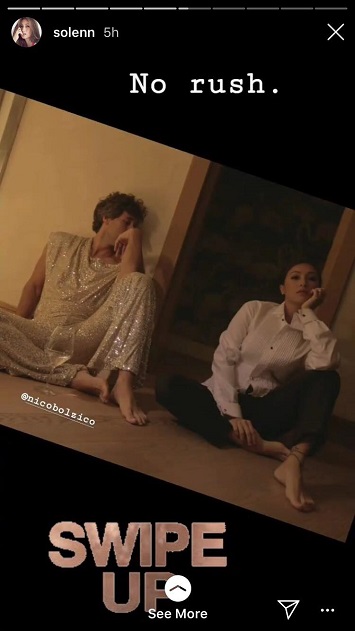 She went on to share how she has always planned to get pregnant in her 30s so that she and Nico can focus on each other first and their personal careers. She clarified that it's perfectly fine for other women who want to get pregnant while they're younger, but at the end of the day, it's the couple's choice when they want to have kids. "You don't get to tap out of being a mom and a dad," she emphasized.
Continue reading below ↓
Recommended Videos
For Solenn and Nico, it was all about finding the perfect timing. "Our choice was to do it when we were ready, not when books or the Internet or our family or other people said so," she said.
So far, Solenn shared that her pregnancy has been easy. She doesn't have morning sickness, but she does feel busog all the time and has a metallic taste in her mouth when she eats. She also has to remember to take it easy when it comes to work.
Because she's always been physically active all her adult life, Solenn reminded people not to freak out when she posts IG stories working out. "Because my body is so used to working out, it's actually better for me to continue being active, minus certain movements and some ab workouts that will be uncomfortable for me and the baby," she pointed out. "There are actually some pre-natal programs from trainers I follow online."
In an IG story Solenn shared a few days ago, she revealed that she's already four and a half months pregnant.