For Valentine's Day, Solenn Heussaff and Nico Bolzico give the internet the gift of their love story in a new WebNovel series called Forever Makes Sense. The first of seven chapters is all about how they met and "what he doesn't remember," says Solenn.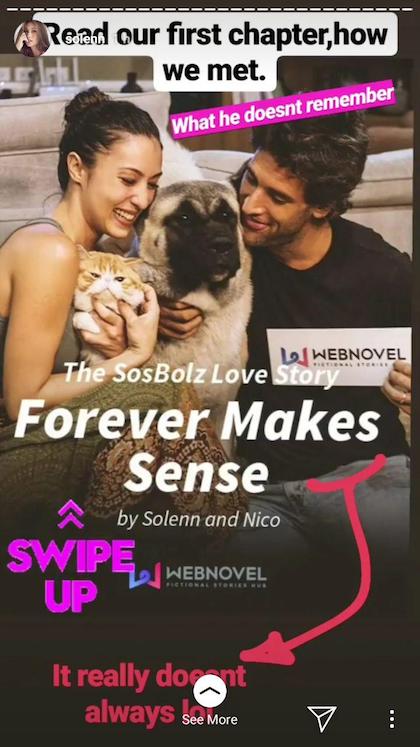 When they met in 2011, neither of them was looking for anything serious. Solenn was busy building her showbiz career after her Survivor stint, while Nico's work had him moving to a different country every few months.
ADVERTISMENT - CONTINUE READING BELOW ↓
The actress and artist writes, "While he dated around, it was impossible to start a serious relationship because he never intended to stay in a place for more than six months." He would still treat them like a girlfriend, though, which led to some girls thinking that the relationship was getting serious.
"Nico would open the door for them and bring them flowers. He was a gentleman. He still is! So girls misinterpreted those little gestures and believed he was really into them. Don't worry, I can relate!" Solenn writes. "That's one of the reasons why I married him. The little gestures, they do count."
Solenn says, "For almost three years now, I have been married to a man who was never my type in the first place. Sorry, Nico! Looking back in the past eight years we have been together, there were times the relationship would have never worked. But with enough hard work and trust, we have written #SosBolz in our stars."
She writes on Instagram, "We hope that this story will also bring you joy and inspire you to keep the fire in your relationship (or future relationship) burning!"
Follow Dyan on Instagram.