1 Although Toni Gonzaga and her husband Paul Soriano have been sharing photos of their son on Instagram, what we really wanted was a family photo of them together. And it's finally here—on baby Seve's own Instagram account! ~*OMG CUTE*~
2 Is Keeping Up With the Kardashians on hold?! After that horrifying incident in Paris, an E! spokesperson told JustJared that "Kim's well-being is our core focus right now. No decision has been made as to when production will resume."
One member of the Klan doesn't seem too upset. Check out Kylie Jenner's new hair! Aptly captioned "Rose Gold," is there any shade she CAN'T pull off?
Continue reading below ↓
Recommended Videos
3 Did the cast of High School Musical just have a mini reunion?! Actors Zac Efron and Lucas Grabeel flew out to NYC to see Corbin Bleu in Holiday Inn on Broadway. While it was nice to see Troy Bolton, Ryan Evans, and Chad Danforth all in this [photo] together, we wonder if anyone told Lucas to get his head in the game...err, frame!
4 Wish your body hair would just disappear? Razors not cutting it anymore (pun intended)? Strip IPL is currently offering a promo on their hair removal services until the end of October. Say goodbye to last minute shaving before going out, CGs!
50% off on 6 sessions Brazilian Ice = P58,500 (php19,500.00 per session)
50% off on 6 sessions Underarm Ice = P19,500 (php6,500.00 per session)
50% off on 6 sessions Full Legs Ice = P85,800 (php28,600.00 per session)
50% off on 6 sessions Half Leg Bottom Ice = P48,750 (php16,250.00 per session)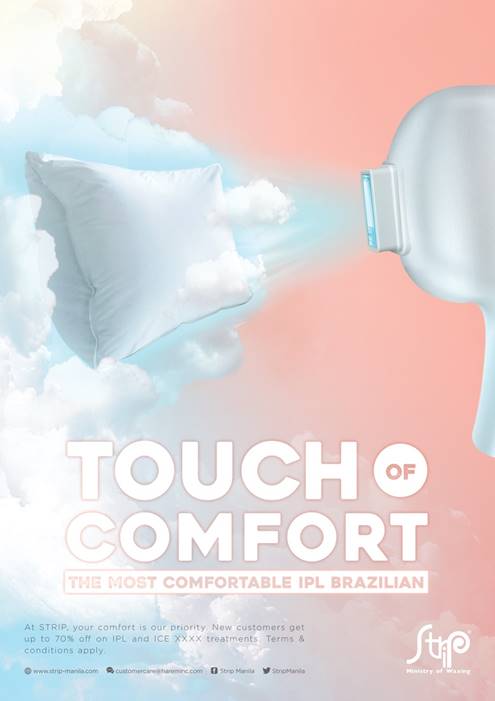 5 Interested in spreading awareness about mental health in the Philippines? Please attend Buhay: An Exhibit for Suicide Awareness at 2 p.m. on Sunday, October 9, at Mabuhay Restop, Ermita. Several artists will be featured in the exhibit, many of whom have lost a loved one through suicide, or are currently battling clinical depression, bipolar disorder, and other mental health ailments.