WARNING: *Major* spoilers ahead for Episode 2 of Tale Of The Nine-Tailed! Don't read if you haven't seen the latest episodes yet.
MORE ABOUT TALE OF THE NINE-TAILED: 
New fantasy K-drama Tale Of The Nine-Tailed aired its first episodes last week! We were introduced to gumihos—mythical nine-tailed foxes—Yi Yeon (Lee Dong Wook) and Yi Rang (Kim Bum), half-brothers who seem to have a weird love-hate relationship. We also got to meet leading lady Ji Ah (Jo Bo Ah), who lost her parents in a mysterious accident when she was a little girl, and who now works as a producer for an urban fantasy legends show. While waiting for new eps to drop this week, here's a rundown of all the highlights from Episodes 1 and 2: 
Yi Yeon, a gumiho, stepped down from his lofty position as the spirit of the Baekdudaegan Mountain to wait for the reincarnation of his one true love—who looks exactly like Ji Ah! Meanwhile, he works as a "guardian" of sorts in the city, chasing mythical creatures who are out of line. 
Ji Ah has been looking for Yi Yeon ever since that accident when she was a kid. She worked at an urban fantasy legends show for years just to track him down, and discovers that her parents aren't really dead at all with Yi Yeon's help. She gets a glimpse of his world when he captures a metal-eating monster called a bulgasari. 
Yi Rang's dark side is getting more obvious, he admits to killing the passengers of the bus accident and later attends their funerals with his "assistant" Yoo Ri (Kim Yong Ji). He pretends to help people by granting their wishes, but it usually comes at a big price. He also leads Yi Yeon to the mysterious island and is up to something again. 
Yi Rang and Yi Yeon have some serious family issues, with Yi Rang wanting Yi Yeon to "suffer." He also accuses Yi Yeon of abandoning him many years ago! 
Second leads Yi Rang and Yoo Ri's relationship seems like a "master" and "protegee" kind of thing, with Yoo Ri asking him for guidance about her every move. Will this become a romance? We hope so! 
ADVERTISMENT - CONTINUE READING BELOW ↓
The last time we saw Ji Ah and Yi Yeon, she was attacking him and it seemed like she wasn't Ji Ah at all! Let's focus on the teaser for Episode 3, which was released by TVN a few days ago: 
1. We'll get to see ANOTHER fight scene between brothers Yi Yeon and Yi Rang: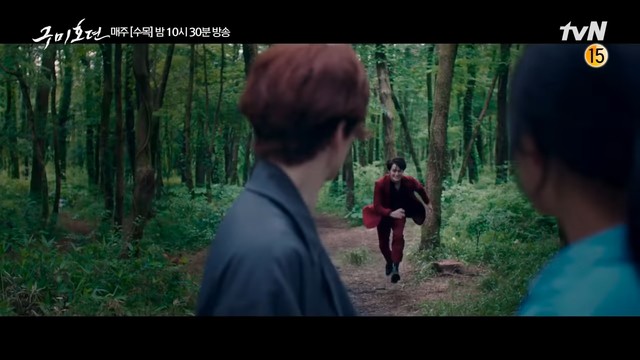 2. Yoo Ri has an encounter with a certain gentleman. Omo, is she going to *eat* him?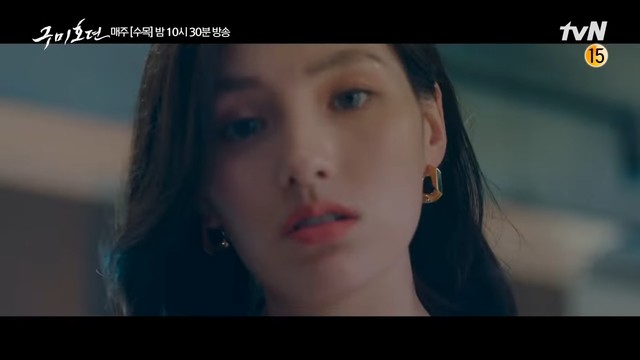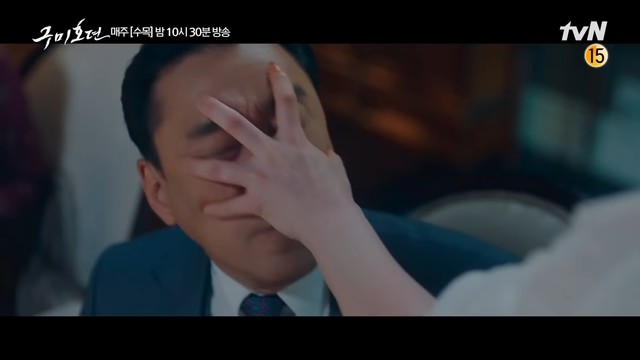 3. What's up with Yi Rang holding a voodoo doll?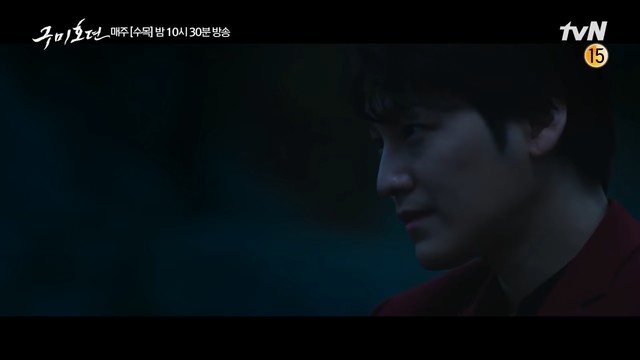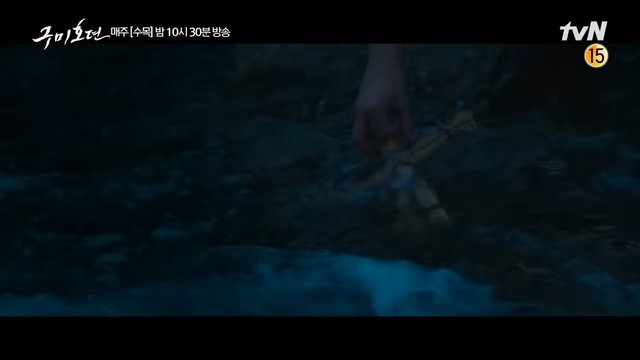 ADVERTISMENT - CONTINUE READING BELOW ↓
4. Ji Ah gets *poisoned*! Is this Yi Rang's doing?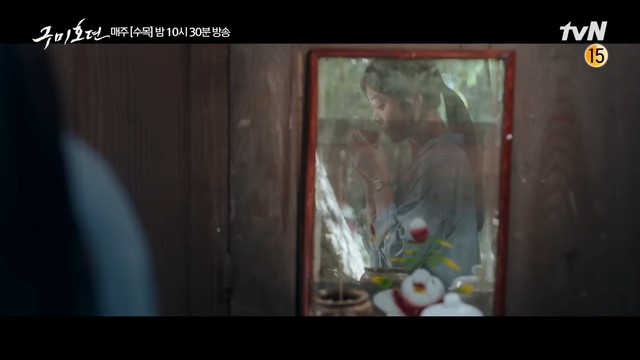 5. There's a mysterious well and we see a woman *dragging* Ji Ah to it. She tries to claw her way out. Yi Yeon, please save her!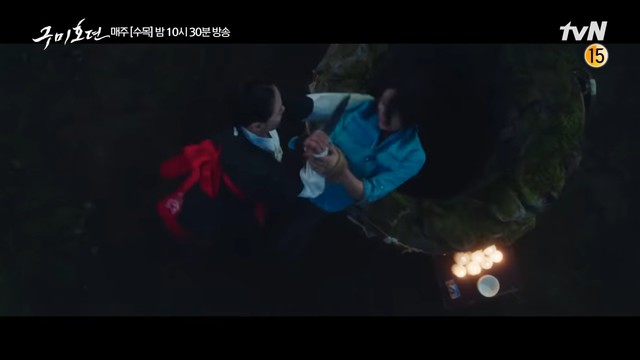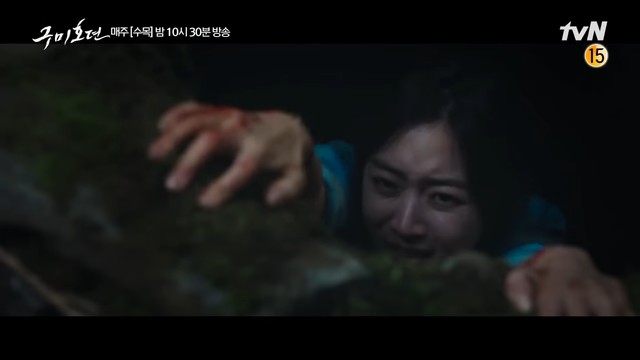 6. Yi Yeon also strikes Yi Rang with a sword. Nooo!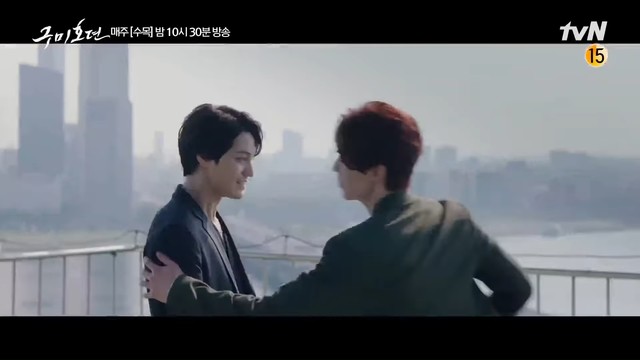 7. Again, we know he's evil, but Yi Rang/Kim Bum is just so precious. We need more close-ups like this: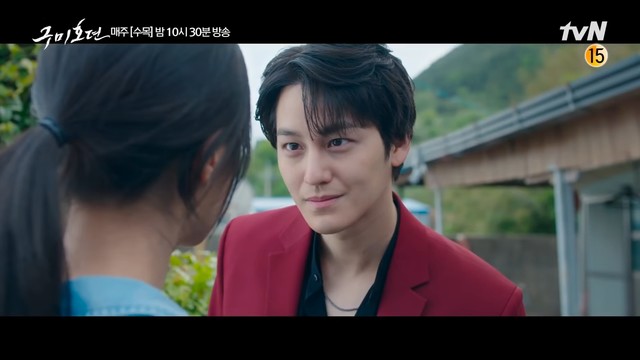 ADVERTISMENT - CONTINUE READING BELOW ↓
MORE ABOUT TALE OF THE NINE-TAILED: 
Tale Of The Nine-Tailed is available for streaming on iQIYI and Viu, with new episodes every Thursday and Friday.
***
We're officially on Viber! Be part of our growing community and subscribe to Cosmopolitan Philippines now!
Follow Lily on Instagram.