Now that The Handsmaid's Tale season two has been officially confirmed, fans across the country are getting their theories at the ready and preparing to settle down for more nail-biting tales from the dystopian state of Gilead.
Here's what we know so far.
Do you have a The Handmaid's Tale season 2 trailer?
The latest trailer for the second series of The Handmaid's Tale dropped on March 29, and surprise surprise, it was terrifying. But the good news is, we do get our first look at Cherry Jones as June's—aka Offred's—mother Holly.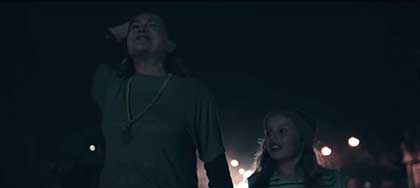 Another trailer for The Handmaid's Tale Season 2 dropped on 9 March, and featured a voiceover saying, "Wear the red dress. Wear the wings. Shut your mouth. Be a good girl. Roll over and spread your legs. Yes ma'am. May the lord open."
Hulu dropped the first look at The Handmaid's Tale 2 on Monday January 15, which showed more horrific events unfolding in the dystopian hellscape that is the fictional land of Gilead.
Who will star in
 

The Handmaid's Tale

 

Season 2?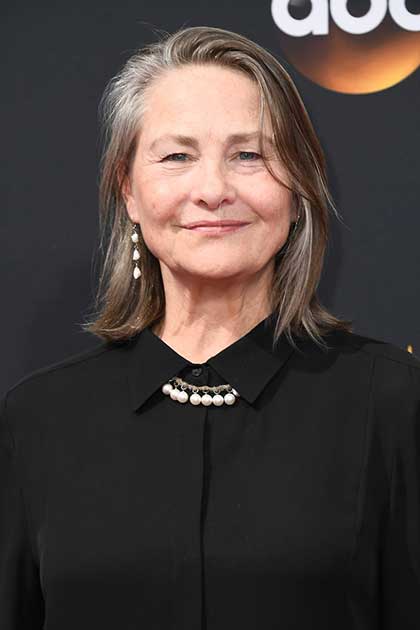 The Hollywood Reporter has confirmed that 24's Cherry Jones with play June's—aka Offred's—mother Holly, who has only been mentioned in flashback scenes until now.
Variety reports up-and-coming actress Sydney Sweeney will play a 15-year-old girl called Eden, who is part of a group that is loyal to the Gilead assembly. She apparently wants to become the Commander's wife around the same time Offred's pregnancy becomes the main focal point of the series, posing a possible threat to Offred. Ooh.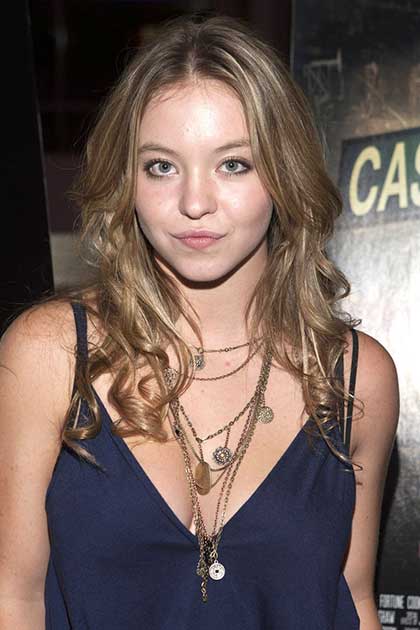 Showrunner Bruce Miller told The Hollywood Reporter, "The people that we met and the situations we got into and the things that Margaret Atwood set up in season one are not going away," which seems to confirm a lot of the original cast will return.
Elisabeth Moss, who played lead role Offred, has already confirmed her character will return, telling The Pool, "Season two is going to be bad too, really dark—it's going to get worse".
Alexis Bledel has also confirmed she'll reprise the role of Ofglen, while Moira (Samira Wiley), Janine (Madeline Brewer), Luke (OT Fagbenle), the Waterfords and Nick (Max Minghella) are also a shoo-in for season two.
Miller also said we will meet Offred's mother in season two ("We've been thinking about her a lot. It's a story we want to tell—she was one of the most memorable characters," he explained), and Amanda Brugel, who played Rita, has been promoted to series regular for season two.
She told told People in September, "a lot of things" will be happening for Rita, but details are sparse. "I was having a conversation with Elisabeth a couple of days ago—all I know is that it's going to make season one look like a walk in the park. So that's really exciting."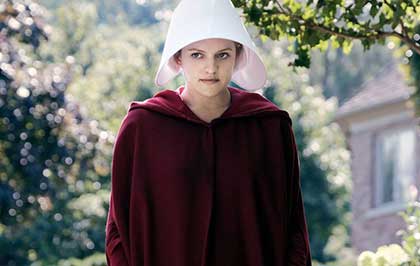 When will
 

The Handmaid's Tale

 

Season 2 be released?

In the first teaser trailer for season two, Hulu confirmed The Handmaid's Tale would return on April 25, and hopefully we can expect it around the same time in the UK.

Jay Hunt, the channel's Chief Creative Officer, said: "The Handmaid's Tale has been a stand out success... I'm delighted that audiences are also going to be able to enjoy its dark and thought provoking second season."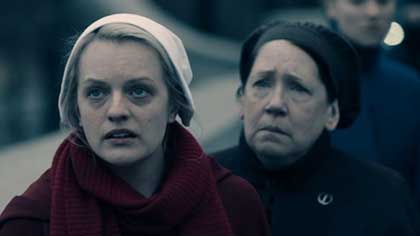 How many episodes will
 

The Handmaid's Tale

 

Season 2 have?

Though the first season contained 10 episodes, the second will feature 13—but episode titles have not been announced yet.
Who else is involved in
 

The Handmaid's Tale Season 2?

Author of The Handmaid's Tale novel Margaret Atwood admitted that although she had previously never considered a future for Offred, she told EW she would be heavily involved in plotting season two

"I think it will be more involving in the second season because we will be in uncharted territories so more invention will have to take place. I myself have never known what happened to Offred", she said.

Producer Bruce Miller has confirmed a return, and it's strongly believed that Reed Morano (who directed the first three episodes of season one) will reprise his role as exec producer.

No other directors have been confirmed, though Digital Spy say Mike Barker, Floria Sigismondi, Kate Dennis, and Kari Skogland are potentials.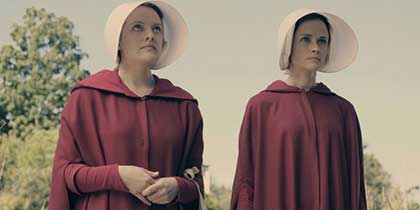 What will happen in

 

The Handmaid's Tale

 

Season 2?
Considering the first series ended in the same way as the novel, so new episodes are going to be telling a completely new part of the story. So far, no spoilers, teaser trailers or posters have been released for The Handmaid's Tale 2, so confirmed details about the plot and what will happen are sparse.
That said, producers, directors and cast members have been dropping a few hints along the way.
It will stray away from the book slightly, but still have the same themes.
Elisabeth Moss (Offred) confirmed that the division between the book and in the show will likely grow in season 2, commenting on a panel in July: "It really explores things in a way that, as a reader, you wanted the book to but it's only one novel so what are you going to do? It kind of goes places that as a fan of the book, I want it to go."
She continued to THR, "There are so many lines from the book we haven't said in the voiceover and so many things we haven't explored, like The Colonies and things like that."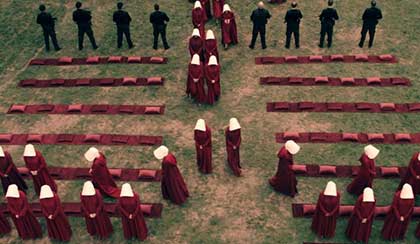 Offred is still the central character, and she becomes more 'rebellious'.
"Season two is what happens after you become a little rebellious," Miller told EW of Offred's character. "The things you are seeing blooming in Offred are not going to go away. Her spirit of rebellion and her careful march away from being a well-behaved handmaid and making some trouble is where the season is rolling towards."
Gilead's race issue will play a pivotal role.
In the novel, Gilead is a white-worshipping patriarchal society—an important theme crucially absent from season one—that showrunner Miller told Inverse would take centre stage in season two.
"I've been fascinated by the conversations about race," he said. "The thoughtful conversations online really inspired a lot of thoughtful conversations in the writers' room about this. We're taking advantage of that [in season two]."
Aunt Lydia might get her own backstory.
"Aunt Lydia is one of my most fascinating characters," Miller told New York Times of the potential for a side story about the brutal aunt. "We would like to explore her back story, and what the lives of the aunts are like."
Do

 

Moira and Luke attempt to get Offred out of Gilead?
"Things get rather complicated, definitely Luke and Moira would collaborate to try and find June" says Miller, "but they both have their own journeys that they're going through."
EXCITING. Get your fan theories at the ready Handmaid's fans, because this is going to be really good.
***
This article originally appeared on Cosmopolitan.com/uk. Minor edits have been made by the Cosmo.ph editors.