The Long Plot, Sans Spoilers
In 1127 A.D., Ahmanet's (Sofia Boutella) destiny to rule her kingdom was taken from her, prompting the ancient princess to turn to the dark arts to avenge her fate. She failed and got buried alive, aka mummified. In the present day, Ahmanet's tomb is accidentally found by Nick Morton (Tom Cruise) and Sergeant Chris Vail (Jake Johnson), and Ahmanet finally gets her shot at revenge.  
The Honest Plot
An Egyptian princess gets mummified alive. Fast-forward to present day: Her tomb gets discovered! Time for revenge! She summons mummy followers that look like zombie-mummies; let's call them ZUMMIES! She chooses Nick Morton (Tom Cruise) to be her one true love. Tom runs six times from ZUMMIES! Phew, he saves the day!
Disclaimer: According to Urban Dictionary, "zummy" means "tired from a late night." LOL. 
The Actors And Where You Last Saw Them
Tom Cruise as Nick Morton
Before this, Tom was in 2016's Jack Reacher: Never Go Back. Good news: If you don't like him as Nick Morton, you'll see him reprising his iconic roles as Maverick in Top Gun (currently in pre-production) and Ethan Hunt in Mission Impossible 6 (2018 release) pretty soon.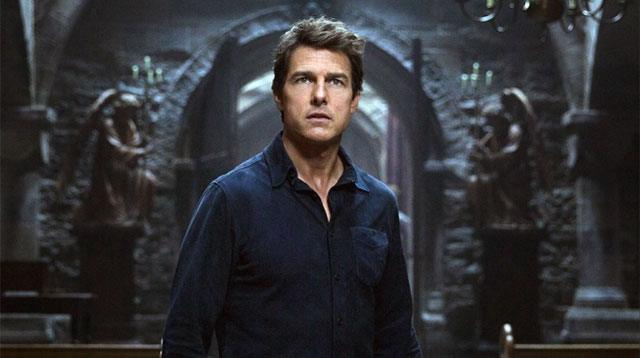 Continue reading below ↓
Recommended Videos
Sofia Boutella as Princess Ahmanet/The Mummy
She played Gazelle in Kingsman: The Secret Service (2015) and alien warrior Jaylah in Star Trek Beyond (2016).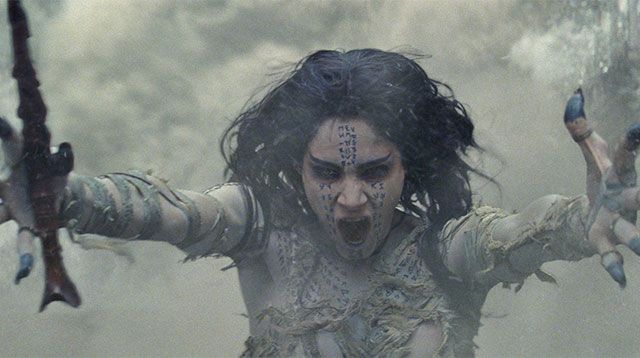 Annabelle Wallis as Jenny Halsey
She was best known for her role as Jane Seymour in Showtime's The Tudors (2009-2010). She was also in X-Men: First Class (2011) as Amy, and Snow White And The Huntsman (2012) as Sara. You might also remember her as Maggie in 2017's King Arthur: Legend Of The Sword, where she played Vortigern's (Jude Law) maid, who helped the resistance.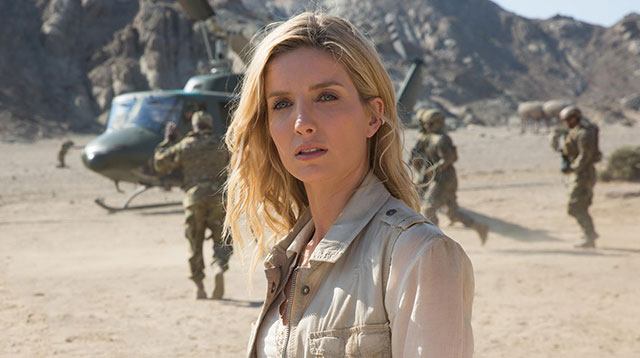 Jake Johnson as Sergeant Chris Vail
You know him as Nick Miller in Fox's New Girl, opposite Zooey Deschanel. He also had a role in Jurassic World starring Chris Pratt (2015) as Lowery Cruthers, an employee in the park's control room.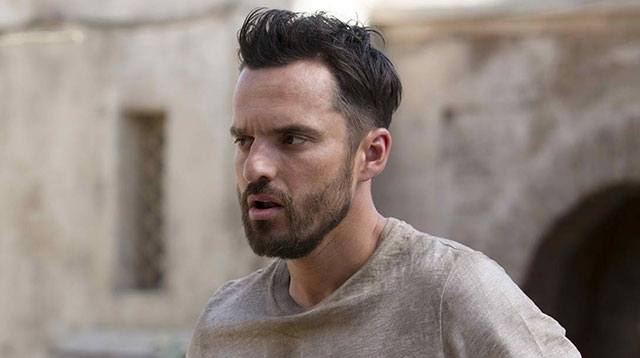 Courtney B. Vance as Colonel Greenway
In FX's The People v. O.J. Simpson TV series, he played Johnny Cochran, which got him a Primetime Emmy Award for Outstanding Lead Actor in a Limited Series or Movie. He was also in Terminator: Genisys as Miles Dyson, Cyberdyne Systems' CEO.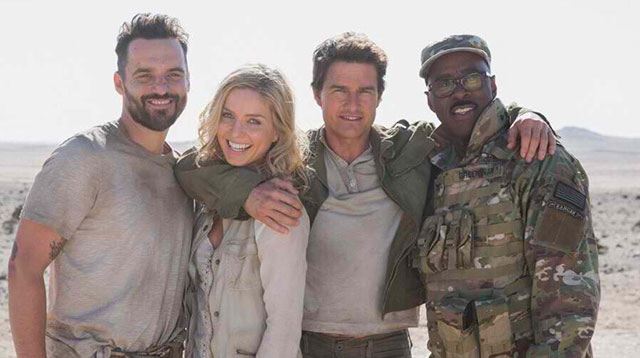 (From left) Jake Johnson, Annabelle Wallis, Tom Cruise, and Courtney B. Vance.
Russell Crowe as Dr. Henry Jekyll
You probably watched him in The Nice Guys (2016), where he co-starred with Ryan Gosling. In case you forgot, he also played Jor-El (Superman's biological father) in Man Of Steel (2013).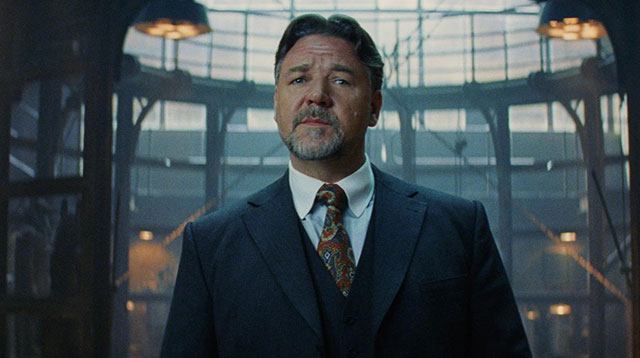 Did You Know?
1. The Mummy is the first movie to kick off Universal Pictures' Dark Universe, similar to how Marvel has The Marvel Cinematic Universe (MCU) and DC has the DC Extended Universe (DCEU). Instead of superheroes, however, Dark Universe will showcase classic movie monsters that the studio owns rights to, which include: Frankenstein, Bride of Frankenstein, Dracula, Creature from the Black Lagoon, Phantom of the Opera, Hunchback of Notre Dame, and Invisible Man. [via Polygon]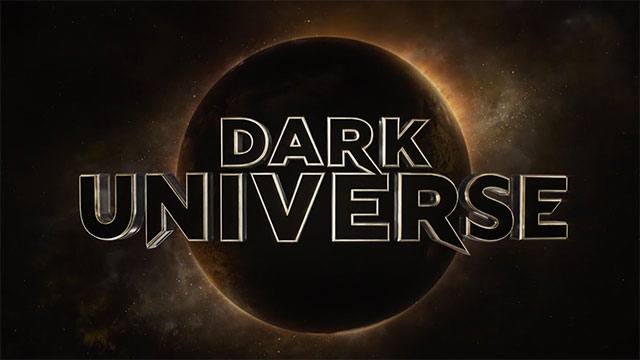 2. Speaking of the Dark Universe, it was confirmed that Johnny Depp and Javier Bardem will be joining as The Invisible Man and Frankenstein's monster, respectively. 
3. In December 2016, a trailer with the wrong audio track got leaked, which led to the creation of memes and videos featuring Tom Cruise's grunts and screams that sound ridiculous sans sound effects. IMAX has since taken down the trailer and issued a Digital Millennium Copyright Act (DMCA) takedown notice to stop it from spreading.
anyways! here's a mirror of that sound effect-free Mummy trailer that's been DMCA'd from YouTube / Twitter / Tumblr: https://t.co/pETWiIky4L

— Nick Robinson (@Babylonian) December 20, 2016
4. The movie was filmed in Oxford and Surrey in the United Kingdom, and Namibia in Southwest Africa.
5. Koreans love their horror flicks! The Mummy earned $6.6 million in South Korea on Tuesday, June 6, making it the country's biggest opening day! [via Variety]
6. Sofia Boutella had to LICK Tom Cruise's face EIGHT TIMES for a scene. She told Gizmodo, "That's how Ahmanet treats things. She owns stuff. She owns people. We did it maybe eight times, all on his cheek. And I'd try to drag it as long as possible."
7. If you're familiar with the Book Of Amun-Ra (aka Book of the Living) from the Brendan Fraser Mummy franchise, you'll see the tome made of pure gold make a cameo in this film!
8. Director Alex Kurtzman (who also co-wrote The Mummy reboot's screenplay) was the writer/producer for Mission: Impossible III (2006), Transformers (2007), and Star Trek Into Darkness (2013).
What I Think:
It's ironic how the whole Mummy plot is about resurrection, because this franchise had no right to be reawakened. Trust me, I really, really wanted it to succeed, but the first thing I did when I got home was watch the 1999 original version of the film. I was desperate for a palate cleanser—something to remind me that this film once had promise. Unfortunately, it had a half-baked plot, zero chemistry between Anabelle Wallis and Tom Cruise, and too many mummies that reminded me of zombies.
 There was nothing new, nothing spectacular, nothing that made me anticipate the upcoming movies in the Dark Universe franchise. Dr. Jekyll (Russell Crowe) was a pleasant surprise, but his appearance seemed detached from the Mummy storyline. I understand they were "world-building," but like everything else in the monster flick, I could have seen it elsewhere.
Another painful thing to watch: Jake Johnson as Sergeant Chris Vail. They used him as comic relief, but TBH, it was more of a relief when his character didn't show up. They could've given him a meatier, more substantial role to portray, instead of being the whiny funnyman he was that reminded me so much of Nick in New Girl. 
The redeeming factor: better special effects! Those scenes you love from Mission Impossible where Tom Cruise runs from a slo-mo explosion? They're here. Amazing costumes and gory monsters? Present! But I've seen them all before, just in different movies. It's pretty sad how the only thing going for this film is Tom Cruise being Tom Cruise. 
What My Geeky Husband Thinks:
I was really waiting for this movie to come out! I was a huge fan of Brendan Fraser's The Mummy franchise, and I practically always watch anything that Tom Cruise is in. I also loved the idea of a "Monster Cinematic Universe" where all the Universal monsters would have their reboots and be interconnected. Gosh, that tickled the geeky fan boy in me.
But as I was watching the reboot, it slowly dawned on me that the hype was stronger than the actual movie experience. I gave it a chance until the end because I wanted to see how they would continue the story in the next reboot. But the ending just left me feeling "Meh." Not to spoil the ending, but it didn't really make me excited for this Dark Universe that is supposedly in the works.
I don't know if me being a huge fan of the 2000s version affected my judgment, but yeah, what a bummer. I so wanted to love this movie. If you're going to hype up this whole new interconnected universe, you can't help but compare it to the existing and successful Marvel Cinematic Universe. It's unfair, yes, but the comparison is inevitable, because that franchise is doing so well. —Chris Cantada, ChrisCantadaForce.tv

I'd Recommend It To:
Anyone who has never seen the original Mummy franchise. Men and women who love Tom Cruise's movies. Someone looking for a kickass Halloween costume. 
Follow Jillian on LinkedIn.