James Reid and Nadine Lustre have given us serious FOMO with all the traveling they've been doing. In a little over a year, JaDine have gone to 10+ countries and 3 continents for a movie, TV shows, and concert tours. It's a good thing these two love posting on IG; their epically curated grids have become a keepsake of sorts for all of us *ehem* fans.
Here, we mapped out James and Nadine's journey, starting off in San Francisco, the location of their top-rated show On The Wings Of Love, and ending in Greece, where they recently wrapped up filming their upcoming soap Till I Met You.
In between are the different locations of their JaDine In Love World Tour, key Manila cities where JaDine became #TeamReal *cries*, and the southern island of Cebu where they spent their much-deserved post-summer break together. (Holla at all you JaDine fans who know this by heart!)
Here's James and Nadine's Team Real travel journey!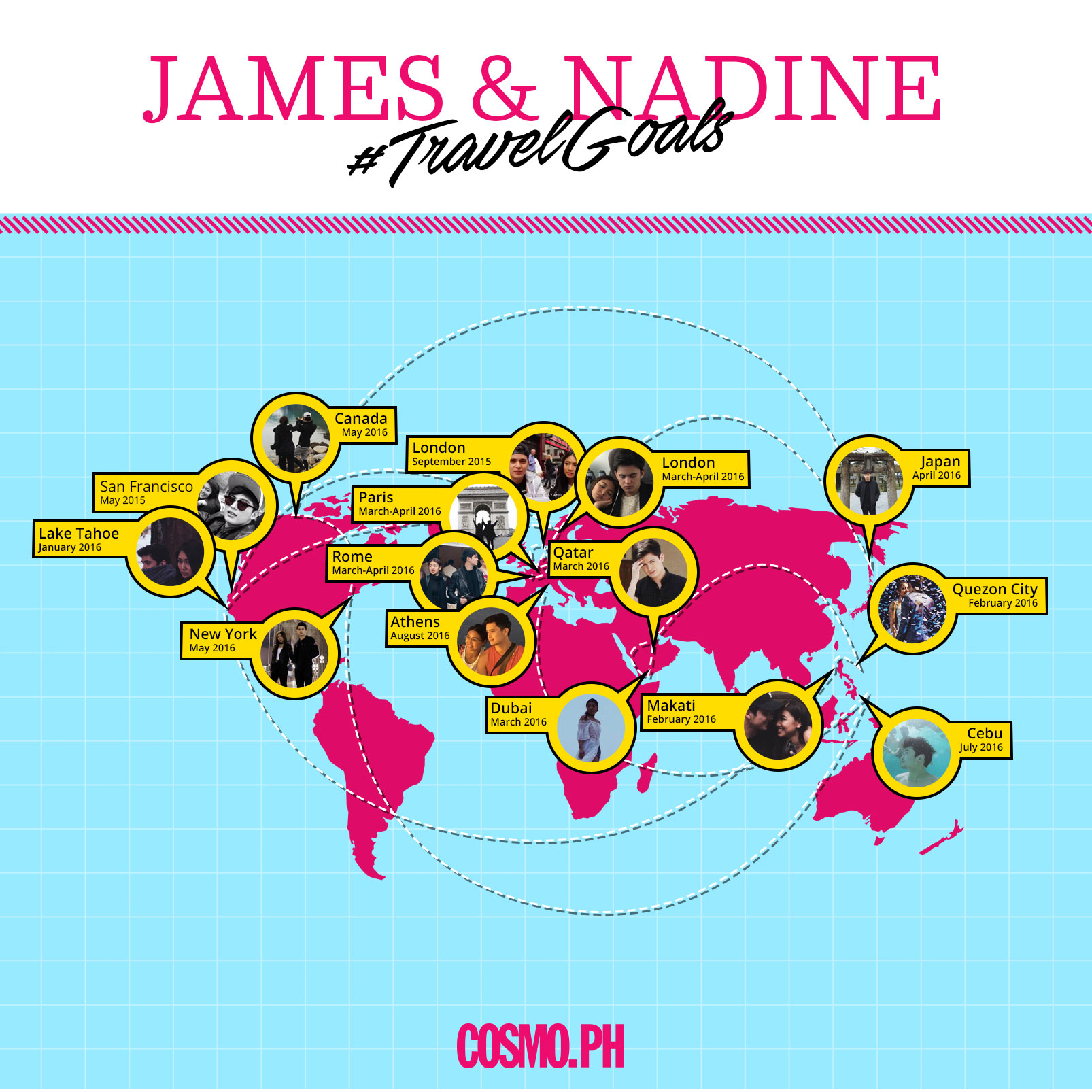 Continue reading below ↓
Recommended Videos
1. United States (San Francisco) 
2. The UK (London) 
3. United States (Lake Tahoe)
4. Philippines (Makati)
5. Philippines (Q.C.)
6. Doha (Qatar)
7. Dubai (UAE) 
8. France (Paris) 
9. The UK (London)
10. Italy (Rome)
11. Japan (Saga)
12. Canada (Alberta)
13. United States (New York)
14. Philippines (Cebu)
15. Greece (Athens) 
***
Follow Jacinda on Instagram.
Follow Andie on Twitter.
Follow Jico on Instagram.