We'd be lying if we said that we never tried to dance the "Jingle Bell Rock" routine from our favorite movie of all time, Mean Girls. Like honestly: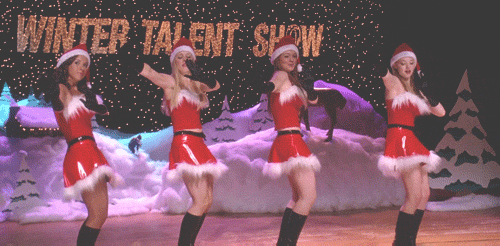 Anyway, we found this super useful instructional dance video of that famous dance scene, and needless to say, we've been doing the routine non-stop ever since. So in case you're pressed for time for your dance presentation for your office Christmas party or just dying to learn the steps, here it is:
Follow Retty on Instagram. 
Continue reading below ↓
Recommended Videos