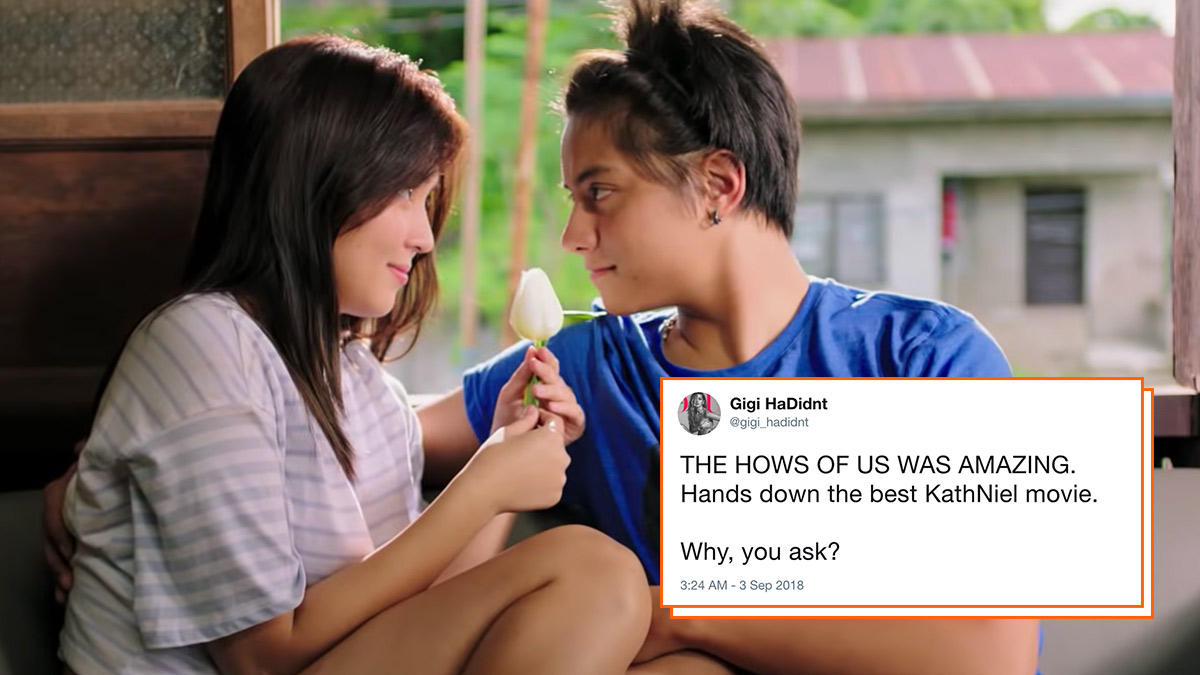 Kathryn Bernardo and Daniel Padilla's latest film, The Hows of Us, has definitely gotten the Filipino audience hooked. It tells the story of George and Primo, a young couple who struggles to make their relationship work. The film shows a more mature Kathryn and Daniel and it tackles the ups and downs of real-life love stories, so it's no wonder that those who have seen it have intense FEELS.

Here's how the Twitterverse reacted to the film:  
This fan drove all the way to one of the movie's locations! True dedication, indeed.
The movie actually made a FOUR YEAR OLD cry.
And these girls? They also cried.
Here's a tweet that you'll only get if you already watched the film:
Here's a compilation of Kathryn's ~best~ lines from the film:
There's no doubt that the film is a real tearjerker.
WHOA. Her boyfriend got real serious! 
This thread: 
Check out this short, honest review: 
Follow Lily on Instagram.
Recommended Videos