*Trigger Warning: self-harm, depression, and sexual assault* 
It's no secret that Vicki Belo and Hayden Kho, who have been happily married for three years now, went through a lot of challenges in their relationship. In a recent vlog interview with Toni Gonzaga, they talked about starting out as friends in 2005 and how Vicki actually thought he would be "a good husband" for her daughter Cristalle Belo-Pitt. 
Vicki told Toni about how she encouraged her then-boyfriend Hayden to join a reality show in GMA-7 and that it was "the beginning of so many bad things." What followed were the controversies they experienced in 2009 because of Hayden's illegally-leaked sex videos.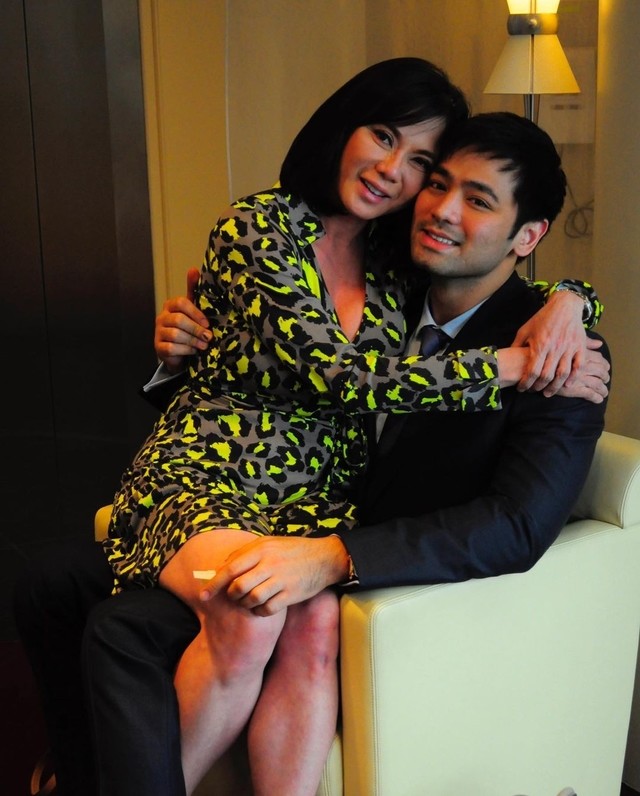 ADVERTISMENT - CONTINUE READING BELOW ↓
"I never imagined we'd go through what we did, and so publicly...kasi parang tahimik naman ang buhay ko. They don't know about my private life. But at that point, everybody knew," Vicki said. "I think God really tries you. For example, what's important to me is to always look intelligent. I don't like to look stupid and I want to be respected. I think at that time I looked so bad: 'Why is she protecting this man who did all these things to her?'"
"Walang words to describe it," Hayden added, as he talked about the video being released on his birthday. "Definitely there's a lot of humiliation, there's a lot of fear. There's a feeling of desperation: What am I going to do to fix this? When your dark life is exposed...nakakatakot talaga." 
Vicki talked about Hayden attempting suicide during that period and added that he was once in a coma: "For three days, he didn't wake up. Who else was gonna take care of him? I was the one, right? His neurologist decided to do an EEG, which is a brain wave measurement, and it was very low. Ayaw niya magising. So they said if he wakes up, he might be a vegetable." She then prayed for his survival and "promised not to leave him" if he woke up. 
ADVERTISMENT - CONTINUE READING BELOW ↓
Recommended Videos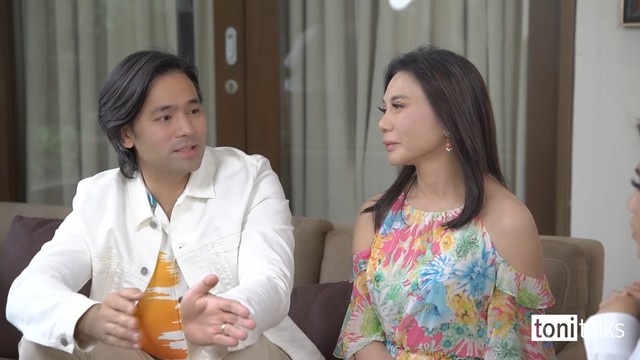 Vicki Belo on forgiving Hayden Kho 
During the interview, Toni asked the ultimate question: "Why did you forgive him?"
"I was very sure that Hayden was very kind," Vicki answered. "There was no problem with me. But I also know that he was molested by a gay guy when he was eight years old. And that part of him, which he would talk to me about, really molded everything that went after that. Unlike other people who would probably tell their parents, he didn't. He had nowhere to process it. He's good...pero in his mind, he felt so dirty. I know this guy's capable of so much, he's such a good person, kaya lang he got the wrong breaks when he was young and he couldn't control it."
ADVERTISMENT - CONTINUE READING BELOW ↓
Hayden also shared how he found God and became a changed person: "Kung ako lang, on my own, I really won't be able to survive. I thank my family, Vicki—interestingly, siya yung na-offend ko, siya pa yung ka-help ko doon. Most importantly...it's really God." 
You can watch the full interview here. 
***
We're officially on Viber! Be part of our growing community and subscribe to Cosmopolitan Philippines now!
EXPLORE COSMO