Oh, so you weren't able to attend the BIGGEST boyfriend buffet of the year? Yeah, well you'll probably regret that after you watch this: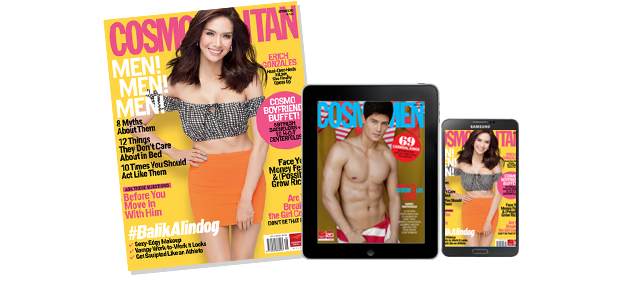 ***
Get your free COSMOMEN supplement featuring Daniel Matsunaga when you buy the September 2015 issue with Erich Gonzales as our cover girl!
Follow Sandra on Twitter.
RELATED:
All The Songs The 2015 Cosmo Centerfolds Walked To At The Cosmo Carnival!
WATCH: If You Were At The #CosmoCarnival, This Is What You'd See!
WATCH: The 2015 Cosmo Carnival, In Slo-Mo!
EXCLUSIVE PHOTOS: Here's What You Missed At The 2015 Cosmo Carnival
7 Best Sex Cuts At The 2015 Cosmo Carnival

Continue reading below ↓
Recommended Videos