Internet power couple, YouTuber Wil Dasovich and cosplayer Alodia Gosiengfiao, are currently in Los Angeles taking a much-needed vacation.
"Relax, reset, and give retrospect to the long journey that has brought you to where you are today. Time off is the only way to truly maximize introspection and understand your limits, capabilities, and what you really want to accomplish," wrote Wil on Instagram.
In the same post, he also shared some good news about his recovery from cancer: "I'm well-rested and almost fully recovered with the invigorating news of being cleared from my scans!"
The one detail, however, that people took notice of the most in this post is the person Wil credited for taking the photo—Zac Efron!
Fellow YouTuber Mikey Bustos asked if Zac really did take their photo, to which Wil replied, "Yes. Magaling siyang tripod." Alodia also chimed in, adding, "Zac is one of the very few people who was able to instantly handle my Leica well!"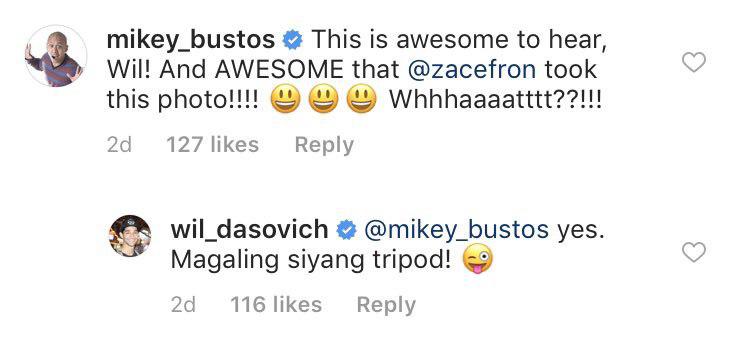 Continue reading below ↓
Recommended Videos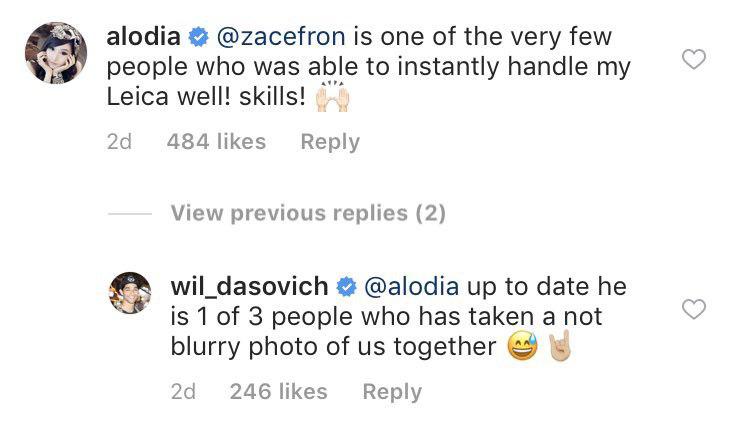 This isn't a random encounter, as Wil is actually childhood friends with Zac and his brother, Dylan.