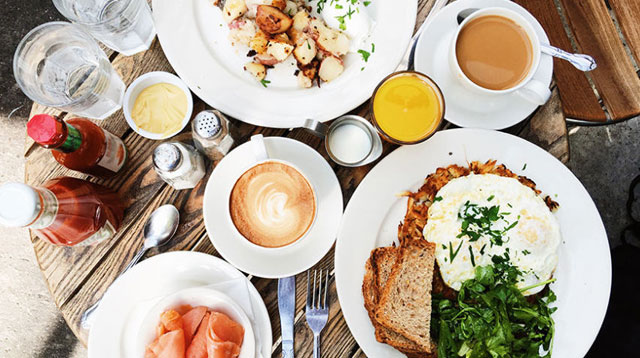 If brunch is your thing but you're trying to stay on the health wagon, it's not all bad news. By making some easy changes to your choices, you can do both.
1. Swap granola for porridge
Yes, oats are packed with great stuff, but the other ingredients in granola (added sugars, syrups, and oils) are generally not. Ditching the box for a ladleful of creamy porridge allows you to control the level of sweetness of your cereal rather than already having it baked in—top with fresh fruit for instant five-a-day credentials. Or if you miss the crunch, add a sprinkle of mixed nuts for an added dose of vitamin E and healthy fats. 
2. Swap pork sausages for chicken sausages
Chicken sausages are far leaner than their usual counterparts, leading to better calorie and fat stats per piece. Try stuffing yours into wholemeal bread, or serving with eggs for a brunch that'll keep you going long after you've left the table. 
Recommended Videos