Flippin' your fins, you don't get too far—maybe not, but you get those killer abs instead! No wonder Ariel's waist is so tiny.

Mermaid swimming is not as easy as it looks, that's why there are places such as the Philippine Mermaid Swimming Academy where you can learn all about it. A (fake) mermaid's tail is made of a plexiglass monofin and Lycra. It's also designed to fit your legs perfectly for a streamlined form. Here's the best part: Mermaids use the dolphin kick, a movement that targets your abs, making it an ideal fitness exercise!
Here some advantages of the underwater workout:
1. Swimming is essential to survival.
If one day you find yourself on a sinking boat, knowing how to swim (or at least being comfortable in the water) is a must. But why simply swim when you can mermaid-swim? You can expect dolphin friends to come rescue you in a short while.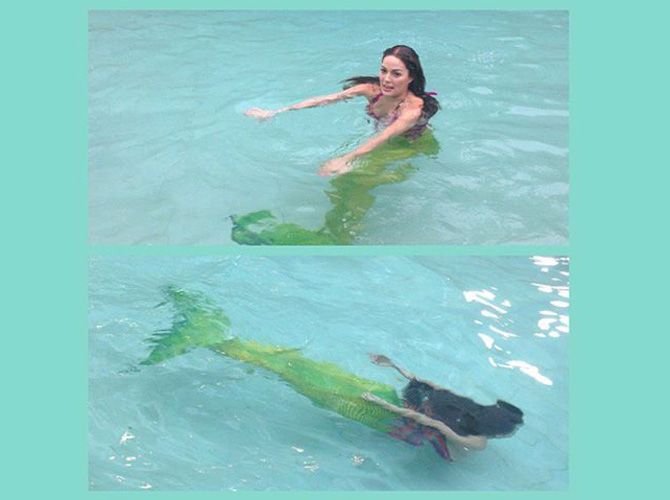 Continue reading below ↓
Recommended Videos
Here's KC Concepcion in mermaid mode!
Photo: Facebook

2. It's the perfect match for you.
It is a known fact that Filipinos are born singers. What use would you have for an angelic voice if you can't sing while perched on a rock in the middle of the ocean?
GIF: Tumblr
3. You have an excuse to act like the world pool is yours, and you can do anything you please.
Remember those mermaids in Peter Pan? Don't deny it; we're pretty sure you were on their side when they attempted to drown Wendy. P.S. We highly discourage drowning others.


GIF: Tumblr
4. You can be a maneater.
It's no coincidence the casting directors of Pirates of the Caribbean chose supermodels (ie. Gemma Ward) to play the mermaids. Mermaids are HOT. And because they're hot, they can have men for breakfast, lunch, dinner, snacks, etc. Now who wouldn't want that?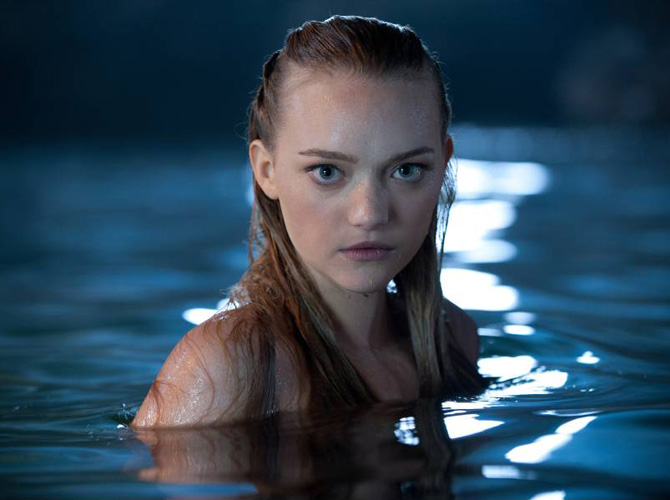 Photo: Tumblr
5. You'll be the ultimate seductress.
Speaking of hot, mermaids are the oldest and truest symbols of temptation. Remember the Odyssey? Let's see how many sailors you can lure in as a siren.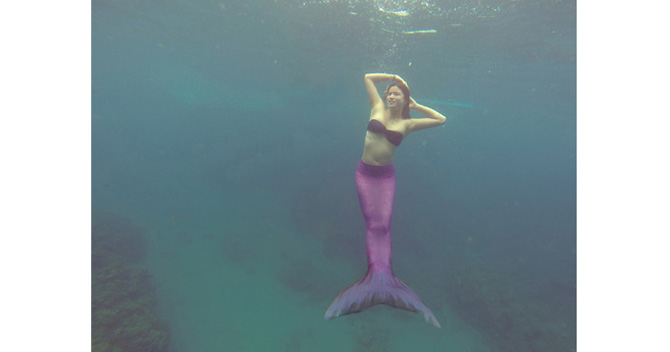 Mermaid swimming coach Saira in her "workout gear!"
Photo courtesy of Saira Nepomuceno
Even hunk Marc Nelson loves mermaids! Check out this video.

6. You'll get a great bikini bod.
We know mermaids are generally topless, but a bikini top would be better for us all, agree? If you're going to be flippin' your fins all day, get ready to do so in an itsy bitsy bikini. What's great is that the more you swim, the better your bikini bod will be!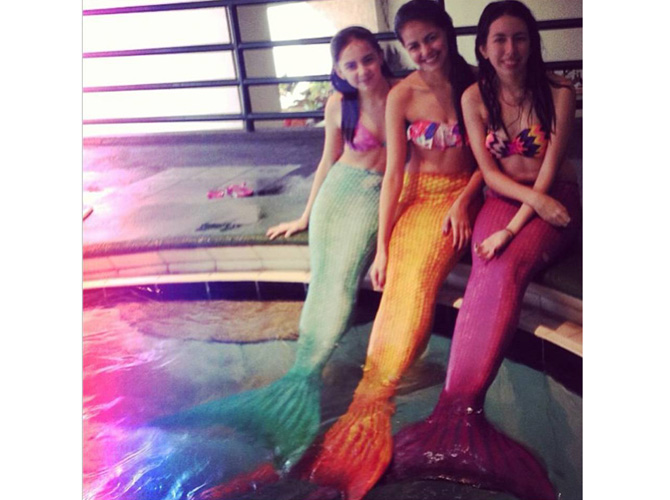 Actress Janine Gutierrez and sisters look so cute in colorful bikinis
Image from Instagram
7. It's your chance to find Prince Eric.
Now back to the seductress part: Every Ariel has her own Prince Eric. Wow some boys as you showcase your toned abs and swimming prowess!


GIF: Tumblr
8. It'll make your dreams come true.
You're a dolphin kick away from fulfilling your mermaid fantasies (Don't deny it, we won't judge!) and getting those toned abs without even realizing you're working out. And if you end up not liking it? Well, at least "mermaid for a day" will be an item off your bucket list!
For more info on mermaid swimming, visit www.facebook.com/philippinemermaidswimmingacademy
(Introduction to the Mermaid Swimming course is P1,500.)