Gone are the days when people associate pole dancing with strippers and bars. Today, it is considered as one of the most fun and challenging ways to stay fit.
We sat down with Pole-lux 2015 organizers Trish Bongco and Dani Baron to school us on everything about pole. Here, we give you the basics on what you should know if you want to try it for yourself.
What do I wear?!
For the attire, Dani says: "The more skin [you show], the better." It's understandable to feel a little self-conscious when you start, so most teachers will let you wear a tank top at first. As you progress however, you'll have to wear the proper pole attire: sports bra and cycling shorts.
Remember to also ditch the lotions, oils, and anything that will moisturize your skin. "You'll need friction to get on the pole," says Trish. Also, bring alcohol for the pole and two towels—one to wipe the pole and one for your sweat. (P.S. You will sweat A LOT.)
Oh, and you shouldn't eat two hours before class, because you'll be doing some crazy-ass inverted positions.
Inverted positions? What?
Yup, inverted positions and more. Check out some of the tricks and poses you'll learn in pole class:
Continue reading below ↓
Recommended Videos
Diva Sit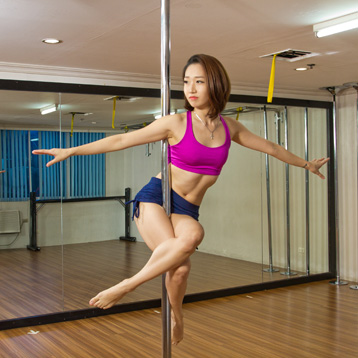 Dream Girl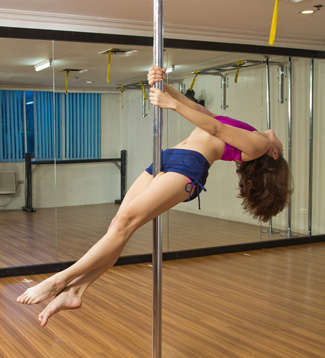 Front Cupid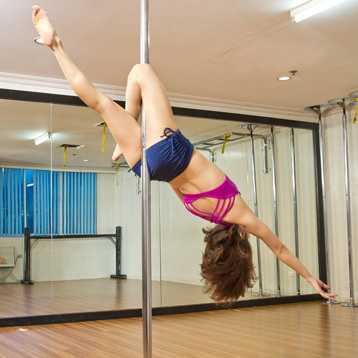 Boomerang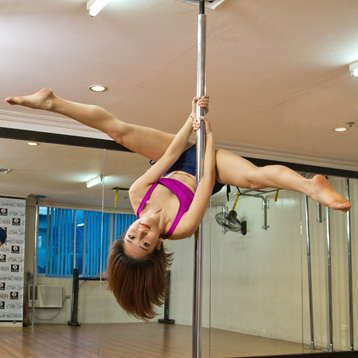 Gemini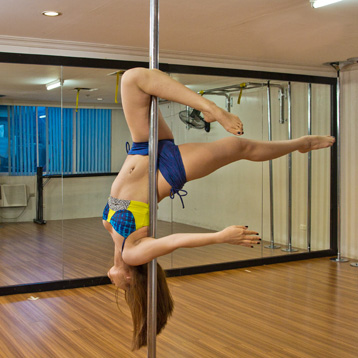 Goddess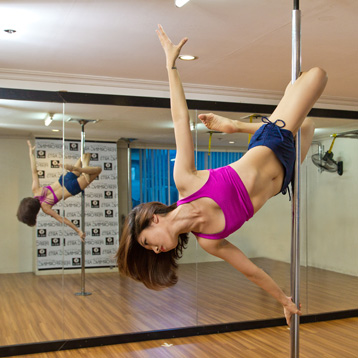 Superman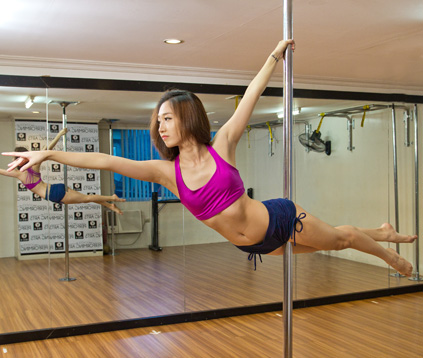 Butterfly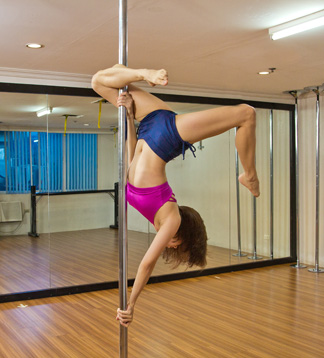 Twisted Grip In Passe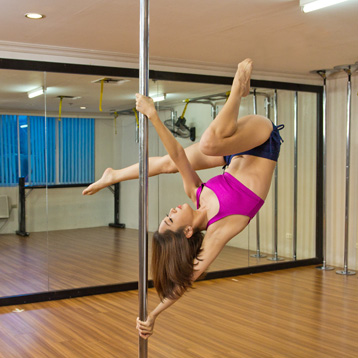 Genevieve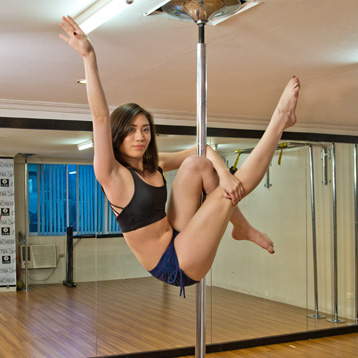 Liberty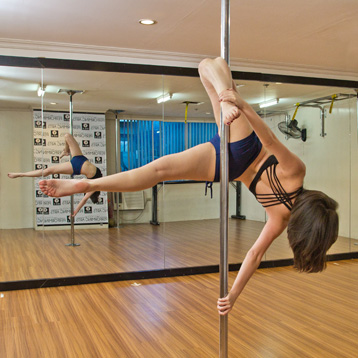 Do I have to be flexible to do pole?
A common misconception people have is that you need the flexibility of a gymnast to do pole, when in fact, you don't. "That's why when you're in the class, you'll develop flexibility and you'll get strong," says Dani.  
No dance background required, either. Pole is for all ages, and it's for everyone—your mom and boyfriend, included.
Are there different types of pole dance?
Yes! The most common ones are 1. spinning pole (it literally involves a spinning pole); 2. pole dancing, which includes choreography; and 3. pole fitness, which is technical and focuses more on strengthening and flexibility.
Why should I try this out?
Aside from the health benefits, pole will really boost your self-confidence and self-esteem. "Once you start seeing progress, you will get addicted," says Trish.
Unlike going to the gym or attending group fitness classes, pole isn't boring and repetitive. Every class will be a different experience, because you will keep learning different tricks and poses.
Interested to know more about pole?  
Check out Pole-Lux 2015 Pole Dance Competition on March 22, 2015 at the Century City Mall. You can avail of their free pole trials and other fun fitness activities!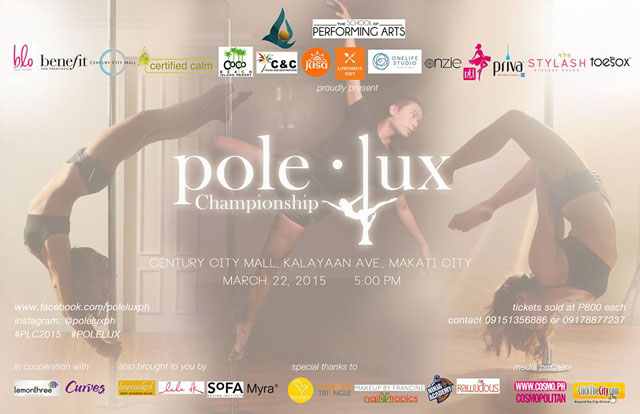 Shot on location at the School of Performing Arts, Unit 307, Xanland Building, Katipunan, Quezon City. Apparel by Certified Calm available at Bonifacio Global City Two Parkade and Shangri-la Mall.
Models: Soo Jin Lee, Trish Bongco, and Dani Baron.