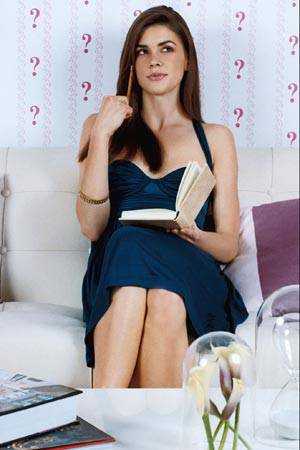 1. Can he put up with my relatives, and can I put up with his?

2. Are either of us cut off from or over-involved with our families?

3. Have we discussed our family health histories?

4. Have we discussed whether or not we want kids, how many, and how we want to raise them?

5. Are we on the same page about our careers? Does one of us want to just stay at home?

6. Would he be cool with my desire to work--or not--after kids?

7. Would I be okay with it if I were the breadwinner? Would he?

8. Do I know how he'll feel if I keep my last name?

9. Do I feel comfortable "marrying" into his social circle of friends?

10. If one of his parents turned on me, would he stand up for me or would I have to fight for myself?

11. What's his idea of the right way to discipline children?

12.  What are our values (family, religion, politics), and do they mesh?

13. Do we have similar definitions of what quality leisure time is and how our vacations should be spent?

14. Will I be incurring any of his debts or will he be incurring any of mine?

15. Do we plan on having separate bank accounts or creating one that we will both share?

16. Is he open to going to therapy to work through problems if we need to one day? Am I?

17. If he doesn't change and what I'm getting now is exactly what he's going to be and nothing better, will I still be content with him?