You may be feeling excited and out of breath now that you're finally set on starting your career. You see yourself as a fearless femme ready to join the rat race, but what would it take for employers to spot you among hundreds of applicants? "As much thought and mulling may have been put into the selection of the course that you chose to study, it is also imperative that you work out your plan in your first job hunt," says Jobstreet.com's SC Chen. This task may seem a little bit daunting for a fresh grad like you, but Cosmo's here to help. Here, valuable information and tips that will turn you into a hot candidate for your first job—work experience not necessary.
Continue reading on the next page. [nextpage]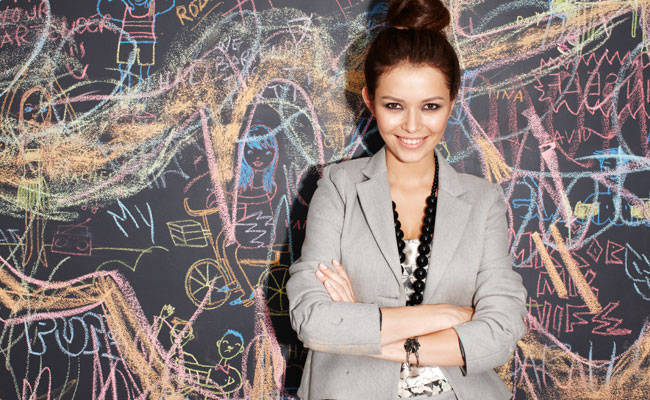 ADVERTISMENT - CONTINUE READING BELOW ↓
EVERYTHING YOU NEED ON PAPER
1. When writing your resumé, less is more. Remove unnecessary information such as your hobbies, so you can keep it to a neat, concise one or two-page document.
2. Co-curricular activities reflect your leadership, teamwork, cooperation, and skills. So go ahead, list the important roles you took in your college org!
3. Include references only if the job advertisement asks for it. Otherwise, you can simply say, "References available upon request."
Continue reading on the next page. [nextpage]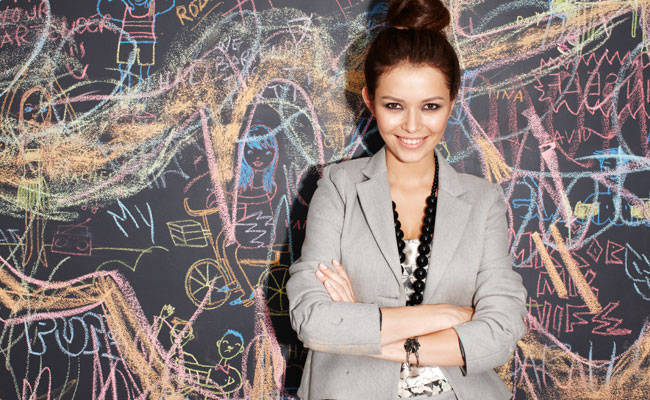 ADVERTISMENT - CONTINUE READING BELOW ↓
Recommended Videos
COMPANY-HUNTING 101
4. Keep this checklist in mind: What do I like to do? What tasks make me kilig? What career will suit my personality? Having a more concrete knowledge of your interests and capabilities will help you decide on the job and the company that suit you best.
5. Decide what company you want to work for: Is it a multinational company which spells bigtime opportunities, or a local one which values loyalty? Also, research on the company's culture and the turnover rate (a 10 percent rate is normal).
6. Just because a company has over a thousand employees does not mean it's a model employer. Do a little investigating to find out if your potential employer cares for its people—we're talking about benefits, bonuses, incentives, and just work schedules.
7. What happens when you're applying at two companies: one is your dream company but hasn't gotten in touch with you, the other isn't but offers you a job? Check your priorities. If your priority is to help your fam, accept the offer. If you can afford to be  a bum for a while, wait it out.                       
ADVERTISMENT - CONTINUE READING BELOW ↓
8. Online career portals such as JobStreet post over 17,000 new jobs weekly. Employers and recruiters use the web to make 48 percent of all hires, so post your resumé where it's sure to be seen.
9. Sure, you don't know enough people in the industry yet, but don't underestimate the people you know now. Don't be dyahe to ask for their help. Who knows? They just may be able to hook you up with human resource professionals, alumni, and managers working in your field of interest.
Continue reading on the next page. [nextpage]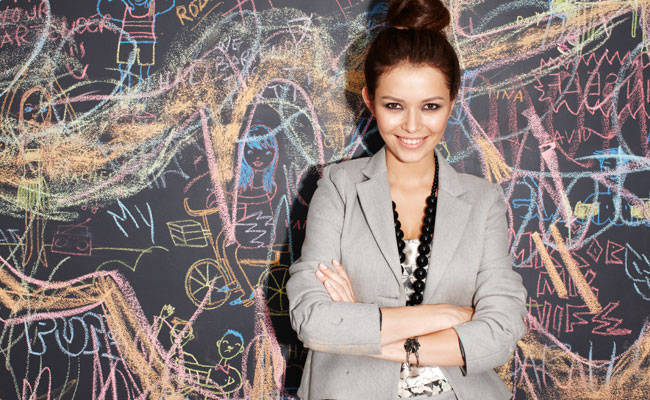 ADVERTISMENT - CONTINUE READING BELOW ↓
ON EXAMS AND INTERVIEWS  
10. Think you're done with written exams now you're out of college? They're actually the most objective part of a company's screening process, so make an effort to ace 'em, too.
11. This is the usual selection process of a company: the paper screening, where the choices are narrowed down to 10 to 20 candidates; the preliminary interview where they will judge your impact  and communication skills; and the depth interview, which can be one-on-one or panel. Impress your recruiters so you can get into the shortlist, and finally, snag the job.
 12. For the interview, basic grooming goes a long way. Keep your brows waxed or plucked, your hair neat and split-end free (a ponytail does the trick), and your nails nude or neutral.
 13. Prove to the interviewer you're witty and spontaneous. It's okay to have practiced your answers before the mirror, but don't stick to the script so much, as you might end up stuttering and fumbling when you miss a sentence.
ADVERTISMENT - CONTINUE READING BELOW ↓
14. If the interviewer asks for your ideal salary, don't sell yourself too short. The lowest bidder does not always get the job.  Also, never ever tell him it's up to him to decide how much the company should pay you. Ask your friends about entry-level rates and draw an estimate of how much your worth is in relation to the job, so you can negotiate a reasonable pay.
15. It pays to be a fan of the company you're dying to work for. Log on the Internet or browse through corporate magazines or books to know more about the company's products, services, mission-vision, and recent developments.
 16. Full-time jobs always impose strict time frames. It's safe to ask about the work schedule, especially if you expect to do shifts. Don't flinch when the interviewer tells you that you might be asked to put in extra hours occasionally.
Continue reading on the next page. [nextpage]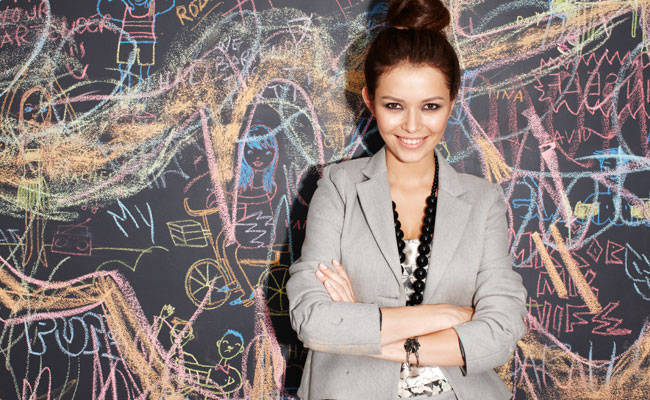 ADVERTISMENT - CONTINUE READING BELOW ↓
PRE-EMPLOYMENT ESSENTIALS
17. You'll need a whole week to get your Social Security System (SSS) number, Tax Identification Number (TIN), Philhealth, NBI clearance, transcript of records, and passport (if the company requires you to travel every now and then). Head to government offices early, as the lines can get impossibly long well before lunch break. The faster you submit these requirements, the faster you get hired.
18. You still have one more test to pass: the medical exam. Companies don't discriminate sickly job applicants, but it makes sense for them to hire healthy people who won't overuse sick leaves, or worse, contaminate other employees. Stay in tiptop shape.
19. The ad may offer P20,000, but here's the snag: You're not taking home that exact amount. Consider your tax, SSS, and other deductions. Once you get the job offer, ask the HR officer to list your salary breakdown, so you'll learn the exact figure you're getting.
ADVERTISMENT - CONTINUE READING BELOW ↓
Continue reading on the next page. [nextpage]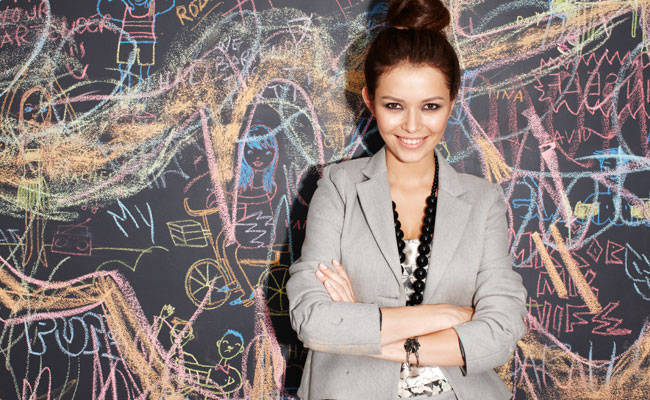 YOUR FIRST FEW WEEKS AT WORK
20. Sure you graduated cum laude from your class, but this doesn't give you an excuse to brag. Be humble—you're a newbie and everyone else in the office knows more than you do.
21. Have your own "personal branding." Show your officemates your kick-ass skills, not just lip service, so they'll learn to expect excellence from you.

22. Committed a major work booboo during your first few days at work? Report the mistake ASAP, so there'll be time to troubleshoot. And, don't play the blame game.
ADVERTISMENT - CONTINUE READING BELOW ↓
23. Cutting classes was okay in college, but in the work world, attendance is everything. You miss a lot of action and on-hand training when you skip work. Plus, you give up a whole day's pay.

24. Master the art of multitasking. The "real world" requires you to juggle many tasks at the same time, while staying efficient.

25. Now is the time to polish your skills or develop new ones. It's always a plus to study a foreign language, be more tech-savvy, and perfect your Powerpoint Presentation skills.
Continue reading on the next page. [nextpage]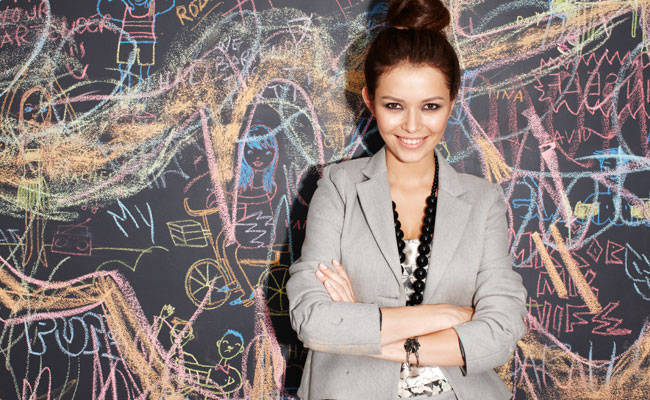 ADVERTISMENT - CONTINUE READING BELOW ↓
YOUR FIRST YEAR AT WORK
26. Yes, you deserve a raise. It's always best to ask for an upgrade when you report a stellar performance. Just be sensitive with the company's capability to provide you with it, too.
27. It's important to project calm and confidence no matter how pressured you are with whatever position you're filling in the company at this time. You lay the groundwork for good leadership this way, which your superiors will never fail to notice.
28. Bosses love employees who take on challenges. After delivering the goods, prep yourself for bigger projects that can take your career to the next level.
EXPLORE COSMO