Justin of She's the Man
Remember Justin, Viola Hastings' (Amanda Bynes) soccer player boyfriend in She's the Man? It's one thing to be a sexist douche for saying girls can't play soccer as well as guys—which is bad enough. And it's another thing to humiliate and belittle your partner whether or not you think she deserves it, and whether or not there are people around you.
Christian Grey of Fifty Shades of Grey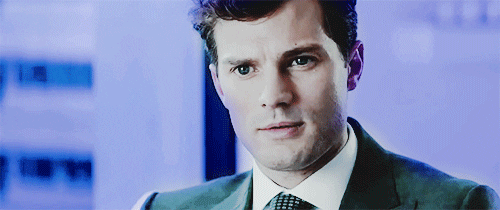 Sure, Christian Grey has the stare, the jaw line, the suit, and the money. But you have to admit it's disturbing that he's a stalker. He found out Anastasia's address and traced her cellphone number to know where she was when she didn't want to tell him her whereabouts. It's not sexy. It's scary. He's also a control freak. He tells Anastasia what to do, what to eat, cuts her off from her family, and gets mad at her for wanting romance. Can you believe this guy?
Continue reading below ↓
Recommended Videos
Dan Humphrey of Gossip Girl
Lonely Boy? How about Creepy Boy? Or Selfish Boy? Dan Humphrey created and was Gossip Girl to be noticed by his "love" Serena Van Der Woodsen, who did notice him and later fell madly in love with him. He was able to pull off the act by studying how his female peers talked, and intently chronicled every detail in Serena's life to the point of ruining her time and time again. What's that all about? How can a decent person stand to do that at all? What more, to the one he claims to love? Damn.
Ted Mosby of How I Met Your Mother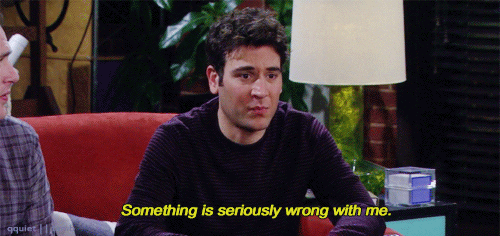 Ted Mosby is a romantic. It's quite rare to see a male character who's dying to get married, so YAY, right? Not so fast. This actually makes him believe every woman he meets is his soul mate. And when she's not? It's goodbye. Sure, that's not wrong by definition. But he seems to waste the many chances of letting his infatuations bloom to love—the love that Marshall and Lily show that comes from accepting the other person for who he or she is, in good times and bad. BTW, it's also weird that he doesn't back off from Robin even when she clearly doesn't want him. Note: The Nice Guy Card is not going to work when a woman doesn't want to take it.
Ross Geller of Friends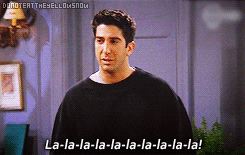 Among the main characters of Friends, Ross Geller isn't the one to sleep around. He's not a pervert like Joey, but he can be unfair to the women in his life. He's pretty controlling toward Rachel for not wanting her to be around a lot of guys. He also can't stand it when she succeeds—so much for sharing in the happiness of his girlfriend. And his first wife? He practically pushed her and their memories together aside when he told Rachel "It's always been you." If it's true, then it wasn't fair to have married Carol Willick in the first place.
Andrew Neiman of Whiplash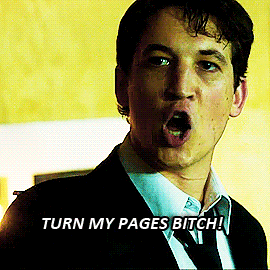 This drum god really makes our heart race especially when he's doing his double-time swing to "Caravan." His complete dedication to music is remarkable. But what UPSETS us is his not his calling it quits with Nicole—he had every right to. But his doing so under the unfair assumption that she'll go all psycho on him? C'mon. That's not cool. He so did not know for a fact that she would. And it's very insulting to be considered a clingy psycho girlfriend, right?
Lucas Scott of One Tree Hill
He's cute, he's very insightful with all his philosophical thoughts that are like poetry to our ears, and has a very close—even enviable—relationship with his mom. But between Nathan, who was a cocky jock but a faithful partner, and him, Lucas gets the Bad Boy Award for two-timing Brooke Davis and her best friend Peyton Sawyer. Twice.
Tom Hansen of (500) Days of Summer
Tom is the charming man with the iconic happy dance to Hall and Oates' "You Make My Dreams," whose love for The Smiths introduced the band to a number of millennials, and whose smile makes us all melt. It's hard to think of him with his good boy image as a jerk, but he is. Joseph Gordon-Levitt himself describes his character as selfish for projecting his fantasies on a girl and making her the one who'll solve all his problems. He wasn't really seeing her for who she was. That's just horrible.
Follow Stephanie on Twitter.