You've probably seen a funny Tweet or two and even read some Facebook statuses of how Angkas saved the day, but one thing's for sure: It's more than a hype.
So what is Angkas?
ICYDK, Angkas is a motorcycle-hailing service that's meant to be a faster, more convenient way to get from Point A to Point B. It makes sense, since bikes can weave through traffic—something cars can't (read: shouldn't) do. 
It was touch and go for a while on whether Pinoys would still be #blessed with Angkas because at some point, the Land Transportation Franchising and Regulatory Board (LTFRB) banned them from riding since the law didn't consider motorcycles to be public utility vehicles. During this time, they focused on delivering parcels instead of people—yes, with the same app and yes, with the same motorcycle drivers.
In May 2019, the LTFRB finally granted Angkas a six-month test run. We asked two millennial Pinays, who also happen to be Angkas fans, why they love the service so much. 
Angela Mercado, 24

Copywriter, singer, host, voice over artist
Continue reading below ↓
Recommended Videos
How did you hear about Angkas?
I first learned about Angkas through Twitter. I saw a few Tweets about people saying how there was finally a mode of transportation to save our souls from the hellish traffic of Manila.
When was the first time you tried Angkas?
The first time I tried Angkas was in 2017. I worked in Makati at the time, and that one morning, I was coming from QC. I planned to leave at 5:45 a.m. but I didn't hear my alarm, and I woke up at 7:30 a.m. instead. Take note that the cut-off time for work was 9:00 a.m.! Knowing the traffic situation along Commonwealth, I knew there was absolutely no way I was going to get to Makati by 9:00. That's when I said to myself, "It's time." So I downloaded the Angkas app and in an instant, it said that my rider was on his way.

How was your first experience?
I thought it was going to be terrifying, but to my surprise, it was the complete opposite of that. Before leaving, I told the driver, "Kuya, kailangan ko po makarating sa Makati ng 9 a.m. po," to which he replied "'Wag kang magalala ma'am, promise ko po sa'yo hindi po kayo ma-la-late." I remember being fortunate enough to have the "sandalan" on the motor, so I was able to ride in comfort. Sometimes kasi the motor doesn't have the box so obviously I can't lean back.
I remember feeling so legit while riding my Angkas. When we got to EDSA, it was literally a giant parking lot. All I could think was, "Yasssss, goodbye everyoneeee, enjoy [the] traffic while I'm here beating [it] on my Angkas!" I got to Makati at 8:45 a.m., praised my rider, said my thank you's, paid my fare, and then ran up the office to time-in! From that day on, I was an Angkas advocate. If you ask my friends, they'll tell you how I'm all praises for Angkas and how I always do my best to convert them to be Angkas advocates as well.
How often do you use Angkas?
I use Angkas almost every day because most of my work events are in QC. With Angkas, I'm able to get there ahead of time without having to sit through the hassle of traffic.
Whether it's a long-distance or short-distance ride, I always use Angkas. My mentality is, I can use Grab to get to these places but:
a) Angkas is cheaper. 
b) I don't have to sit through the traffic. 
c) I can leave for my destination a little later than if I book a car.
I'll always choose Angkas because it cuts my travel time by A LOT.

What's your overall opinion of Angkas?
By now, you can probably tell that I'm really biased because I really do love Angkas, and I love their service. Angkas has been a lifesaver since 2017. In my years of riding Angkas, I've never had a bad encounter with a rider. They're always so kind and respectful. Sometimes, I even get to chat with my riders and until our conversations become inaudible because of the wind, lol. They're always prepared with raincoats especially now during the rainy season. Overall, I give Angkas FIVE STARS, and I say this with a genuine and grateful heart.
Chase Salazar, 23

Theatre/film/TV actress, vlogger
How did you hear about Angkas?
I heard about Angkas from my friends. Nakakita rin ako ng posts sa Facebook.
When was the first time you tried Angkas?
I remember it was a rainy evening, super lakas ng ulan, and I couldn't book a Grab. On top of that, super mahal ng fare. So I decided to try Angkas! Sobrang bilis na-accept yung booking ko!
How was your first experience?

At first, I was really scared, umuulan pa naman noon, but kuya told me na everything will be okay. And sabi niya, babagalan niya lang. Kudos to him kasi may dala siyang kapote! Hindi talaga ako nabasa at all! Also, super smooth ng byahe! Super saya ko kasi finally, nakauwi na rin ako.
How often do you use Angkas?
Sobrang madalas. I use it mostly when I'm running late and when I can't afford Grab. Minsan kapag super nagmamadali talaga ako. And kapag hindi ako familiar sa place na kailangan kong puntahan. 
What's your overall opinion of Angkas?

Angkas saves the day! Lalo na kapag late at kulang sa budget. Pero kailangan lang talaga mag-doble ingat, hindi lang si kuya pero pati tayo na mga pasahero. Sana rin huwag sila magtaas ng fare.
How To Use Angkas
Thankfully, the Angkas app is available on both iOS and Android. Download the app, then set up your account. It's as simple as entering your name, email address, and phone number; your number will need verification through an activation code the app sends via text.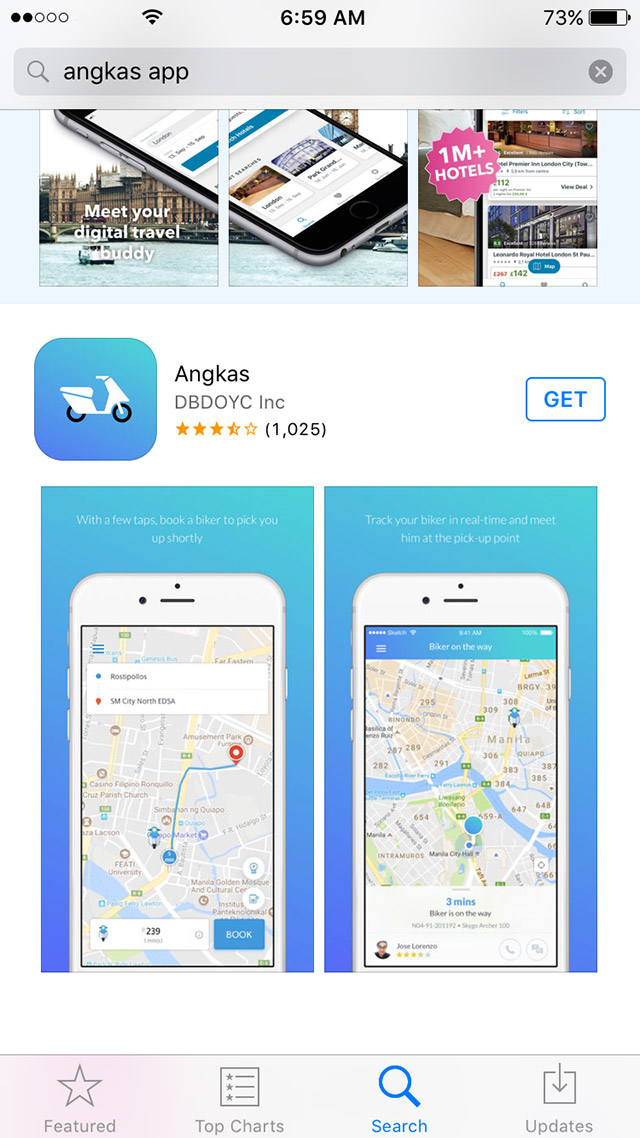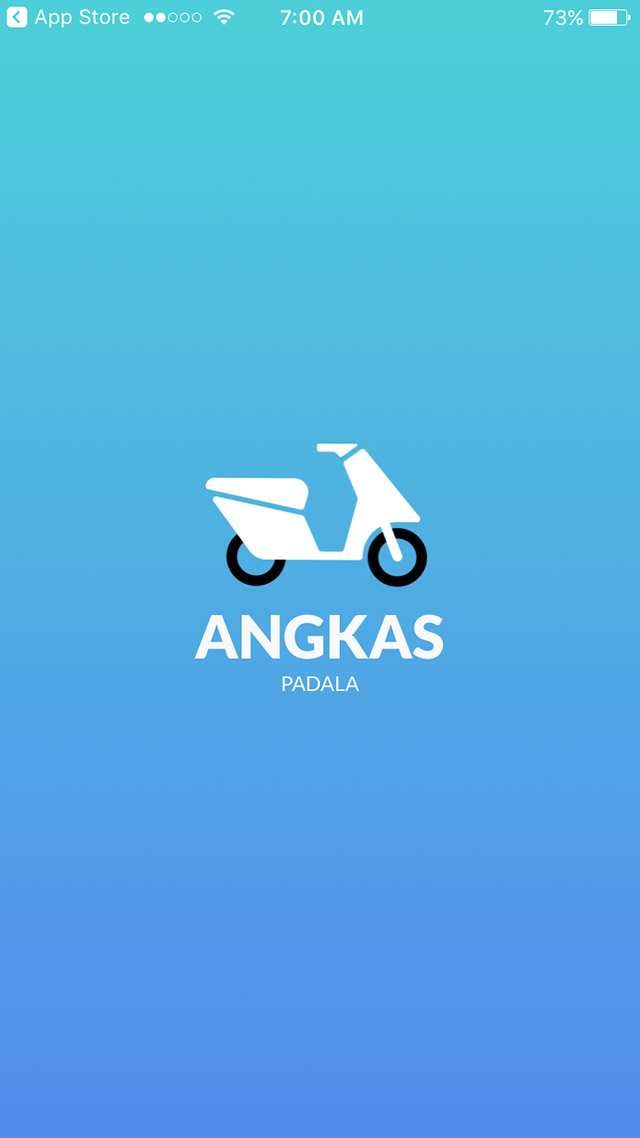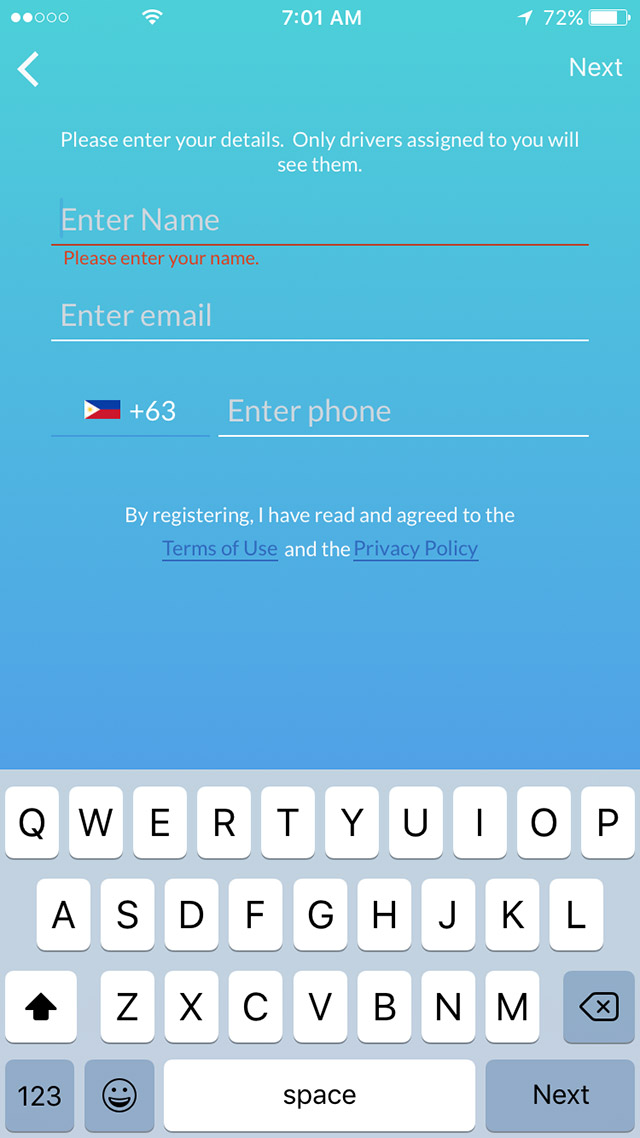 From there, you can find a rider. Here's a glimpse of what you'll see once your account is set up.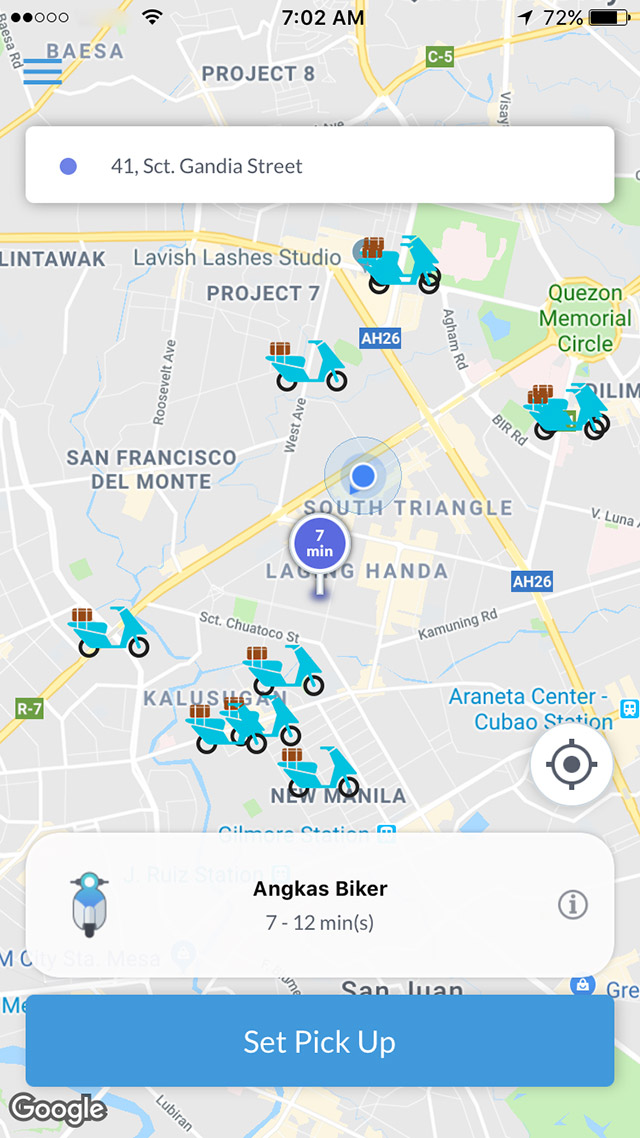 Follow Ysa on Instagram.