After graduating with a business degree from the University of the Philippines, most of my classmates were preparing to work for multinational companies in "serious" industries like tech, consumer goods, and finance.
I made the odd choice of starting a career in media—which would be the first of many odd choices I would take. Looking back, it was this career move that brought me to jobs I enjoyed, people I love, and passions I still pursue. 
When I was a young girl, I loved writing mini-books in folded up short bond papers. I did profiles on the lives of less important (but in my opinion, more interesting) fictional characters, like Sweet Valley High's resident mean girl, Lila Fowler. I loved how she was always so bored with Sweet Valley and I would imagine her life as a student in Paris.  
I would dream about which actress would play her in the big screen (Sarah Michelle Gellar), you know, in case I sell the rights to a producer, what the press tour would be like (Teen Beat, Tiger Beat, and Bop would all be invited), what she would wear (a burnt orange baby doll dress with a white cardigan), and what brands she would endorse to reach the demographic (Pepsi and Neutrogena).
ADVERTISMENT - CONTINUE READING BELOW ↓
Realizing my need to tell stories and make money, I thought that I should pursue a business-related role in a creative industry. I decided to become a digital magazine publisher for cosmo.ph—and for most business graduates, that was an odd choice of a career.
I loved every frantic and fancy bit of it. But like every relationship, I experienced a should-I-stay-or-should-I-go debate in my head during my third year of working. At 27, I quit my job in media to run a fashion startup and sold rain boots online for a living. Impulsive? Maybe. And it definitely had the makings for Odd Choice #2.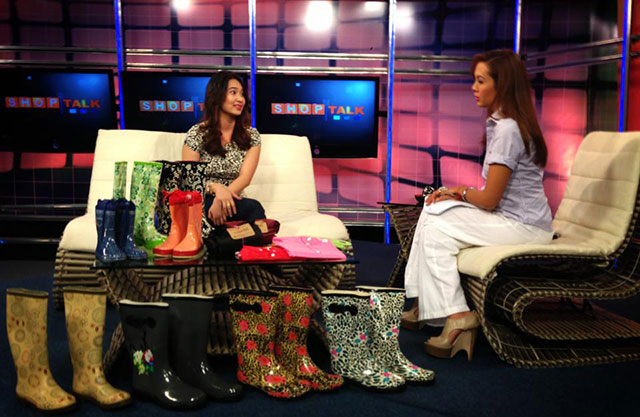 The rain boots business and the fantasy of becoming a proper #GirlBoss, slowly got me curious about going back to school. I felt like I had forgotten the basics of accounting and operations, as I focused more on writing witty captions or following up with suppliers.
I thought to myself, "Why don't I invest in myself, instead of a startup?" You could tell from the short stories I dreamed of when I was younger (i.e. Lila Fowler Goes to Paris) that I had an infatuation with studying abroad. So I flirted with the idea of getting a Master's in Business Administration—and, well, just went for it. I studied for the exams, wrote my essays, and thankfully, got accepted into my dream school in France.
My ex-officemates were all very happy for me, but couldn't quite understand my program choice. "But it would still have social media and digital courses, right?" they asked. My titas never failed to remind me of my looming timeline. "That's great!" they would say. "But how long is it and when do you plan to get married?"
ADVERTISMENT - CONTINUE READING BELOW ↓
And with a defiant "WHEN I'M READY!!!!", et voila, I kicked off my heels and was off.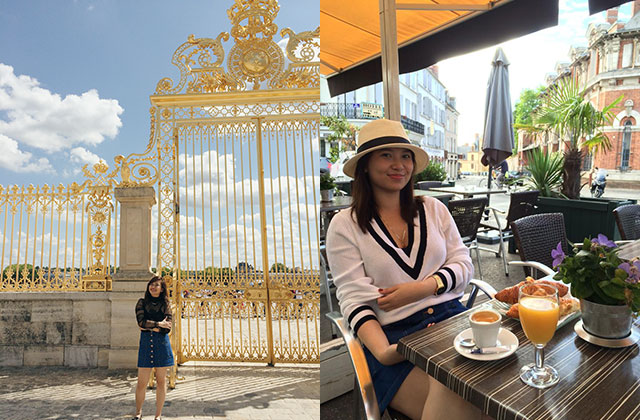 On my first day in school, an ex-consultant classmate asked if anyone had experience with advertising since we were doing a "Don't Drink and Drive" campaign. I reluctantly said, "Uh, I used to work for Cosmopolitan Philippines." Their eyes all lit up, and somehow, I wondered if this was Odd Choice #3.
ADVERTISMENT - CONTINUE READING BELOW ↓
To be honest, their reactions didn't surprise me. I was so used to being doubted by other people, who thought that I chose a career too playful and glitzy after college, and a program too serious and smart after working at a startup.
In the MBA world full of ex-consultants, ex-engineers, and ex-bankers, I was awarded the "Special Profile" scholarship from the school, which made me worry about being singled out even more. Was I that weird, different, odd?
But after interacting with my classmates from over 76 countries and from different cultures and backgrounds, I started to appreciate my unique story and own the choices I've made in my life—boyfriends and weird fashion choices, included. After all, it was being "odd" that helped me finance my education.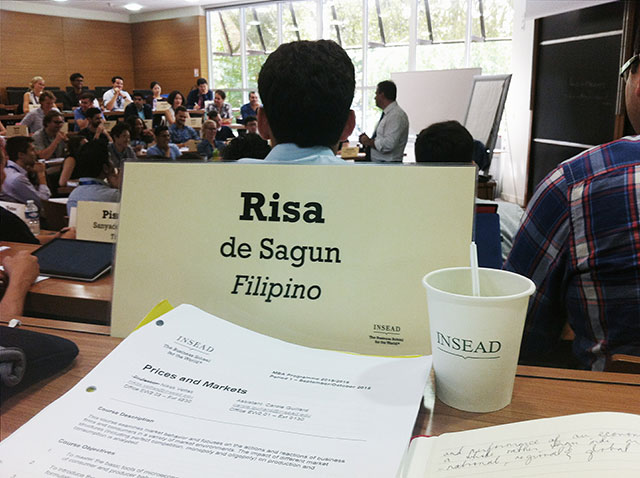 ADVERTISMENT - CONTINUE READING BELOW ↓
The acceptance of diversity in school and in a beautiful city like Paris validated that making odd choices—in my career, love, or ambitions—made life more interesting, mind-blowing and soul-enriching. France opened its arms to me, intoxicated me with the smell of croissants, and awakened la joie de vivre in me.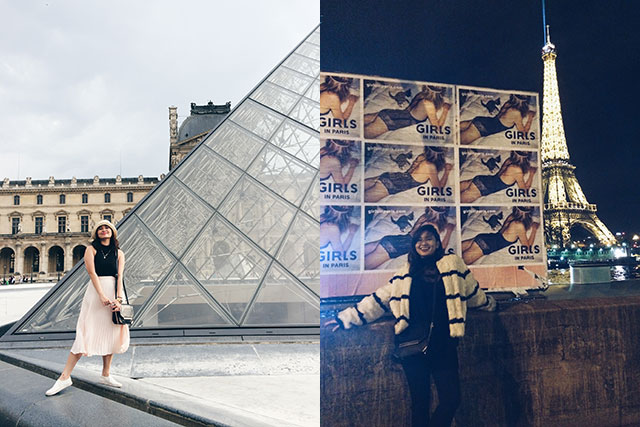 ADVERTISMENT - CONTINUE READING BELOW ↓
It seemed like I didn't only study business, but I also learned about psychology, communication, history, politics, and the world in those 12 months, more than I ever could have in all my years in my comfort zone.
Living in a foreign place pushed me into new situations. I learned how to spend the holidays alone. I learned how to navigate new neighborhoods and countries. I learned how to #adult when I figured out international banking, rent, insurance, transportation, and mail services. All by myself!
I learned how to fend for myself and how to cultivate my senses while ambling through cobbled streets at night. I learned how to pack light and get ready in under 30 minutes. I discovered my uniform, which allowed me to press that snooze button one more time. I learned the art of finding words that were close enough when I explained Pinoy concepts like diskarte or kilig to my friends, or simply, when I wanted service water at a French café.
ADVERTISMENT - CONTINUE READING BELOW ↓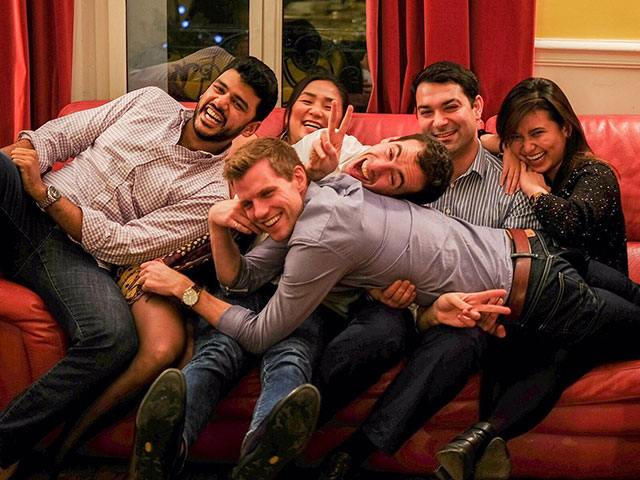 Living abroad made me realize how important it is to follow my heart, instead of everyone else's. And above all, I learned that I have, and will always be, in the business of making the seemingly odd choice and I am grateful for that.