From news updates to transportation guides, our everyday lives are now dependent on having the right apps and a reliable Internet access wherever we go. Since we're all so Internet-dependent now, we thought of some apps that could save you during these times.
1. When you're driving through Ayala Avenue and you're trying to decide whether to make a turn or not.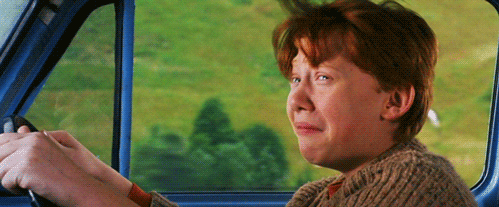 Trust us, you're not the only one plagued by paranoia and confusion when driving through busy business districts like Makati or Ortigas. Breeze through city traffic by using navigation apps like Waze (available on Android and iOS devices).
Continue reading below ↓
Recommended Videos
2. When you're running late for a meeting and the universe conspires to make sure you won't get to flag a taxi.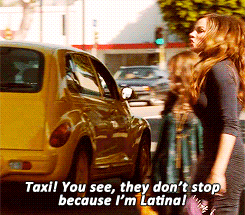 Remember the golden taxi rule? When you don't need one, every available taxi will stop in front of you. But when you are in dire need of an empty taxi, all the freaking cabs are taken. Don't get us started on taxi stop queues; they're worse than the MRT's mile-long morning lines. Good thing there's GrabTaxi for Android and iOS! Now you don't have to show off your kili-kili everytime you need to flag a cab.
3. When you need to contact your always-on-FB friend and you don't know their mobile number.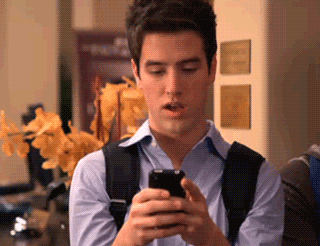 Need to reconnect with someone but you don't know their number? Chat them up through Facebook's messaging app instead (because in case you haven't noticed, everyone's on Facebook). It's easily downloadable on your Android or iOS devices.
4. When you hear a hot chika that you really have to spill to your friends on Viber.
Fuel the gossip fire to your friends by being online all the time. You can spill the beans through IM apps like Viber where you can chat and call your friends for free.

5. When your coffee art looks so perfect you just HAVE to Instagram it.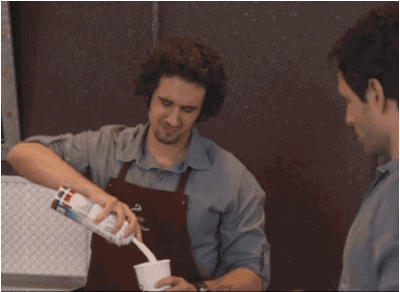 There are those moments inside the cafe when you feel like you're doing your barista an injustice if you don't show his beautiful coffee art to the world. Practice your photography skills with your Instagram app, as well as Photo Grid, and InstaSize.
6. When you need to take your work home/on the road and you don't have a flashdrive with you.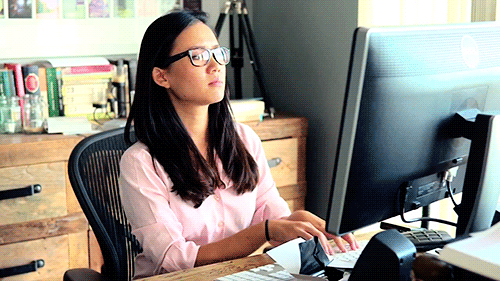 We understand that 8 hours isn't enough to finish everything on your to-do list. When your deadlines are rising up to your neck, and you feel like taking your work home or on the road, the easiest way to access your work files is to put it on your Evernote app which you can sync on your PC at home and your Android or iOS mobile devices.
7. When you feel like buying a new pair of shoes ASAP to shake off your stress.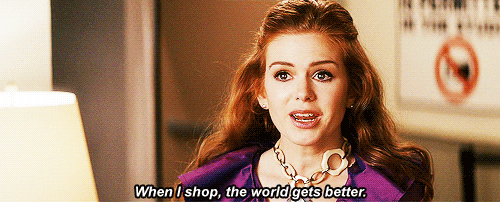 And because you're working your butt off, you deserve to give yourself a gift in the form of a shipment box. Give in to your inner Becky Bloomwood and shop your stress away on apps like Zalora (available on Android and iOS devices).
8. When you need a senti playlist to cope up with a recent break up.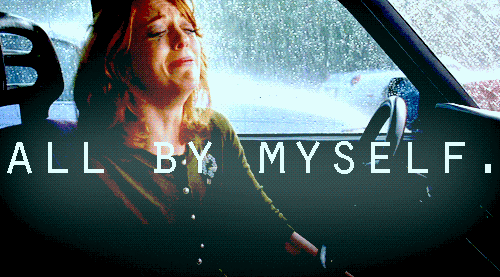 There is no better cure to heartache than soul-wrenching music, so belt out all your feelings with a Spotify playlist as a soundtrack to your woes. To help you move on much faster, go follow Cosmo on Spotify while you're at it!
9. When you want to avoid talking to someone so you try to look busy with your Facebook newsfeed.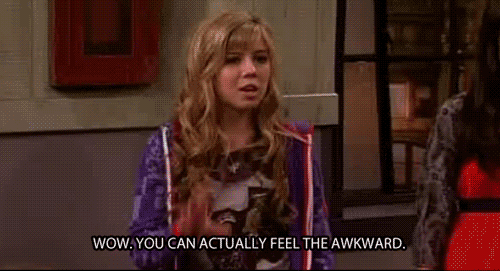 Saw your ex entering the same elevator you're in? Avoid awkward conversations by pretending you're too busy working on your phone. Better yet, show him how you've moved on by blatantly stalking a cute guy on Facebook through your Android or iOS phone.
10. When you need to speak your mind via social media stat!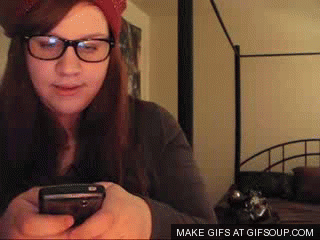 The best thing about Twitter is that you can shout out all your feelings in a second (as long as it's within 160 characters). Tell the world your funny and super deep ideas, and post all your #QOTD worthy lines online through your Android or iOS phone!
To save you during these these oh-my-god-I-need-Wi-Fi moments. Globe Postpaid came up with Lifestyle Bundles, a flexible mobile data service that allows you to access your absolutely must-have apps all you want without breaking the bank. If you're a Globe subscriber and you need to access GrabTaxi, Google Maps, Waze, and the MMDA app, all you have to do is text Navigation 99 to 8888. Globe's chat bundle, meanwhile, lets you have access to Facebook Messenger, Viber, WeChat, WhatsApp, Kakao Talk, and Line for 30 days by texting Chat 299.
If you're into photography, you can get a month's worth of access to Instagram and other photo apps by texting Photo 299. To help you get things done, Globe also has a work bundle that will let you access Evernote, Gmail, Yahoo Mail, as well as 10GB of cloud services so you can take your work everywhere you go when you text Work 299 to 8888. For shopaholics, get access to apps like Zalora, Amazon, and more for 30 days by texting Shop 299 to 8888.
Globe now also lets you have Spotify Premium and data access for 30 days. Just text Spotify 299 to 8888! For Twitterattis and social media addicts, you can get Facebook and Twitter access for 30 days by texting FB 199 and Twitter 199. You can also dial *143# on your Globe Postpaid phone to subscribe to these Lifestyle Bundles. Check out this page for more deets on Globe's newest mobile Internet offering. Not yet on Globe Postpaid? Call 730-1010 or visit globe.com.ph.