People with jobs in the digital space can probably relate to having family members—even those with the very best intentions—who don't quite understand what it is you do. I once told my dad that it matters how long a person reads an online article, and he clicked on one of mine and left his phone on while we were eating lunch, lol (but also: thank you, huhu). 
It takes a lot to work in such a fast-paced environment, and small and medium businesses (SMBs) alike are looking for tech-savvy employees all the time! And it's more than just "being on social media." 
According to data from LinkedIn, these are the technology-related skills that have the highest year-on-year growth among SMBs:
Graphic design
Social media
Spreadsheet
User experience design
Email management
Virtual assistant
React native
Back-end web development
Data visualization
Transcription
SMBs are looking to the younger generations to help them grow. If you're currently looking for a job and have no idea how to start, here's a quick guide from LinkedIn.
ADVERTISMENT - CONTINUE READING BELOW ↓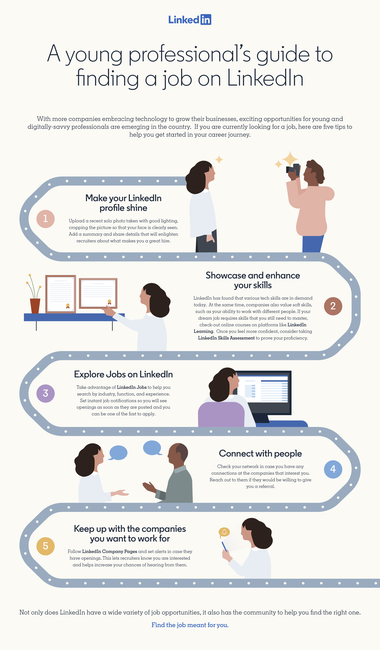 Follow Ysa on Instagram.
ADVERTISMENT - CONTINUE READING BELOW ↓
Recommended Videos
EXPLORE COSMO