Denise Aquino is the founder and owner of Tokyo P.o.s.h. (Put On Styled Hair).

Growing up, I was a girly-girl. I was into fashion and anything kikay. I was also enterprising at a young age. When I was in high school, I would design prom dresses for my friends. At that time I only had one mananahi (seamstress), and I would design and draw the dresses. When I was in college, I started my own line of bags. I would design them and find suppliers in Marikina, then sell the bags in bazaars. One of my most memorable weekends was the first bazaar I ever did. I made more than P100,000 from selling my bags. I was only 16 years old at that time. I think that was the turning point for me. I realized that having your own business will really give you that luxury of earning while still having your own time. But that's also when I realized that you can't start a business that you're not knowledgeable about.

I studied business (Communications Technology Management) in Ateneo, but I knew that wasn't enough. With clothes and bags, you can't just know the business aspects of it; you also need to know the technical side. That's why I decided to study Fashion Design in Japan.
ADVERTISMENT - CONTINUE READING BELOW ↓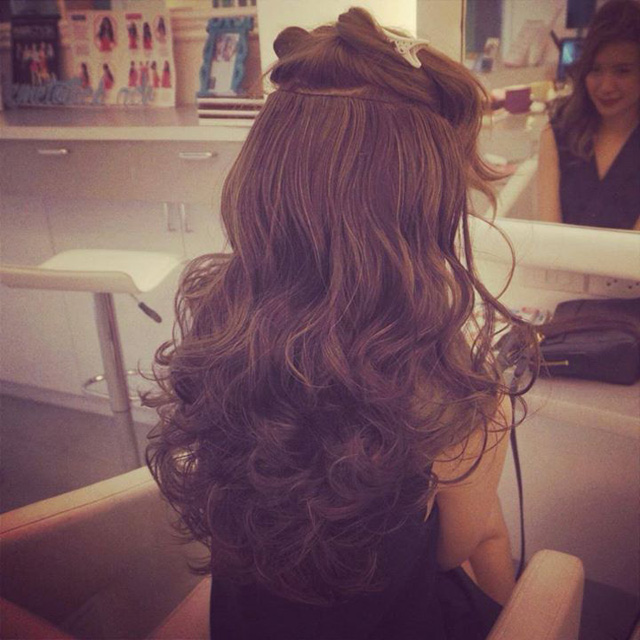 A client gets her hair extensions attached.
From 2006 to 2009 I was studying in Tokyo. I didn't think I would be able to finish the course because as much as I'm interested in fashion, my classes were all taught in Japanese. It was so hard learning Chemistry in Japanese! So it made me think: if ever I don't get to finish this course, I really want to immerse myself in the culture to bring whatever I get from there to Manila.

The one thing I found striking about the Japanese: not only are they fashionable in terms of clothing, but they also put a lot of effort into their hair. Here in the Philippines people like to dress up too, but if they're busy, they just put their hair up in a bun. I noticed that in Japan, people change their hairstyles on a daily basis. Like if they're wearing a trendy dress, they'll have full bangs and a bun; the next day, their hair will be long and wavy.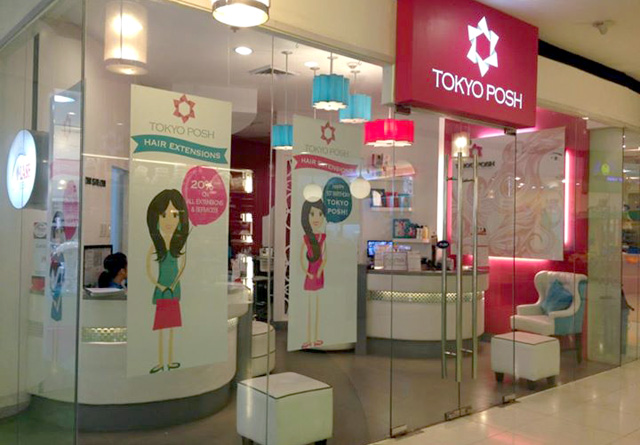 One of Tokyo Posh's stores.
School was super busy for me, but I noticed that my classmates always looked good. It made me wonder, how do they manage to look amazing? It was like they still had time to fix up even if they were just going to school. It was only then that I realized that for them, using extensions and hair pieces is not an unusual thing. It's not just for celebrities or models. It is an accessory that they can use every day. I found this type of lifestyle really amazing. We didn't have it in the Philippines yet, so I bought a few pieces and tried them on. It was an instant transformation! I took photos of myself with different backgrounds like Cherry Blossom trees, then I posted them on Multiply. Amazingly, I got a lot of inquiries. So I sent some pieces to my mom, who is based here in Manila, and she started selling them from the house. It was a small business.
ADVERTISMENT - CONTINUE READING BELOW ↓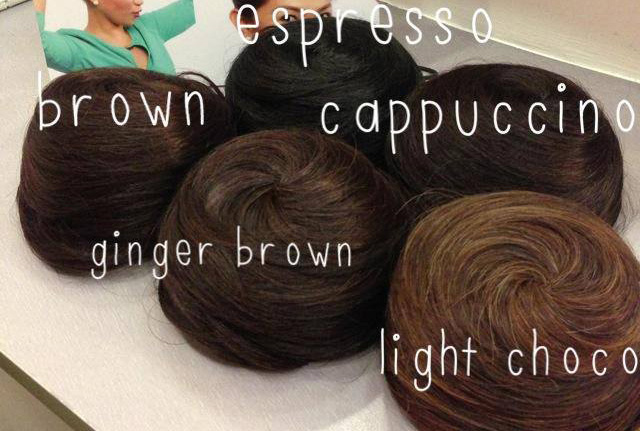 Take your pick! Tokyo Posh hair extensions are available in a variety of colors.
After graduating from fashion school in 2009, I came back to Manila. While looking at my mom's files, I found out that we sold a piece at least once or every other day. At that time we were living in a subdivision in Antipolo, so it was pretty far. The fact that people were going there to buy the extensions meant that there must be a demand for it. So I had an idea and told my mom that we should put up a showroom type of store somewhere more accessible. Our first store in 2009 was in Hypermarket in Libis. We were there for a year, and wala pa kaming one year, we got an offer from Rockwell. So I closed the Libis branch to open the Rockwell branch in 2010. We opened in Eastwood in 2012 and Megamall in 2014. 
ADVERTISMENT - CONTINUE READING BELOW ↓
Everything was organically gained or earned. I'm very proud to say that everything I earned I reinvested back. I don't come from a rich family. It's easy to build a business if you're rich. In the beginning I borrowed money, and we were able to return it back. Then whatever I earned from that small store in Libis, that's the money I used to put up the Rockwell branch, and so on. I used the money to keep expanding.
The most challenging part of my job is the fact that we're technically the first in the industry. I think I can call myself a category starter.
"The hardest part? Educating people about what it's for."
It's not like a restaurant wherein you just open and people will come over to eat. Or a makeup brand where people know what to do with each item. When we started in 2009, women were so clueless about hair extensions and hair pieces in general. Usually when you hear "hair extensions" you associate it with artistas or celebrities; "hair pieces" are associated with people who are sick. But never for regular girls like us. Thankfully today, women are starting to really embrace the culture and the idea. It's still a very small percentage though, and it's still difficult to convince them to try it. 
ADVERTISMENT - CONTINUE READING BELOW ↓
"But once they try it, they fall in love with it."
The most rewarding parts of my job, more than the monetary value, are two things: one is that I'm able to provide jobs for my staff. Despite all the stress that comes with expanding, I always have to remind myself that I have to make it work because I'm making a lot of families happier. The second is that my clients become more than just clients; they become friends. I like getting feedback from them like, "You know Denise, your extensions helped me get through a breakup or a divorce" or "I was able to get a boyfriend." Those little stories inspire me to do better.
In business you will really encounter a lot of problems and challenges, and sometimes it's easier to give up. But when I remember all my clients who really push me to do better and support the business, I'm inspired to move forward. One client even told me, "I'm praying hindi kayo malugi, because what will I do with you? You make me so happy and confident." That's the non-monetary reward that I get.
ADVERTISMENT - CONTINUE READING BELOW ↓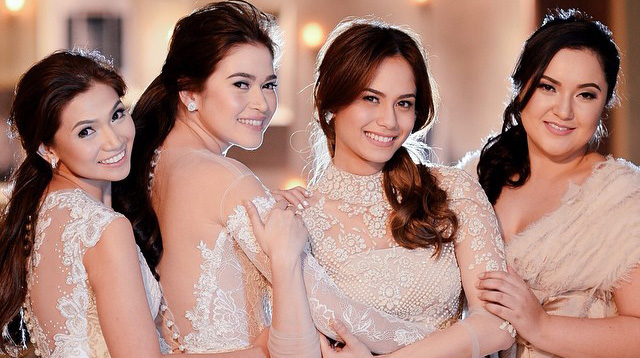 Beautiful ladies wearing Tokyo Posh extensions: Owner Denise Aquino with celebrities Bela Padilla, Jessy Mendiola, and Alyanna Martinez.
Moving forward, there is no way but up. Hopefully we can reach other places in the Philippines. Tokyo Posh is a very personal type of business. All my clients know me and I try to be in each store at least three times a week. I think that's what clients love about it—that I'm always there. When you expand too much, you take the personal aspect out of it. The goal is to get partners in business who share the same passion and love for the brand. So we're now opening it for franchise.

The most important thing I learned about running a business: not only do you have to love what you're doing, but you also have to really believe in it. It's like having a boyfriend—sometimes you get into a fight and things get difficult, but when you believe in it with all your heart, you'll do everything to make it work. Starting a business should have a deeper meaning than just making money. When you find something that you really believe in, no matter what hurdle or challenge you face, you'll find a way to make it work. 

***

Follow Gianna on Instagram. 
ADVERTISMENT - CONTINUE READING BELOW ↓