All my life, I had wanted to be a writer. I know not everyone gets to make their dream job come true, so I'm luckier than most to be writing today. But I hope you realize this, like I did: You're allowed to change your dream.
When I was young, my head was often buried in books or magazines; when I wasn't reading, I was scribbling in my diary or writing my own stories. In university, I decided I wanted to be a writer, or at least be someone who works with words, so I took up a communications course in UP Diliman. I thought it was a great privilege to be someone who used words to inform, to influence thought, to make people laugh and cry, to make people feel seen and understood—all the things the books and stories and articles I loved had done for me.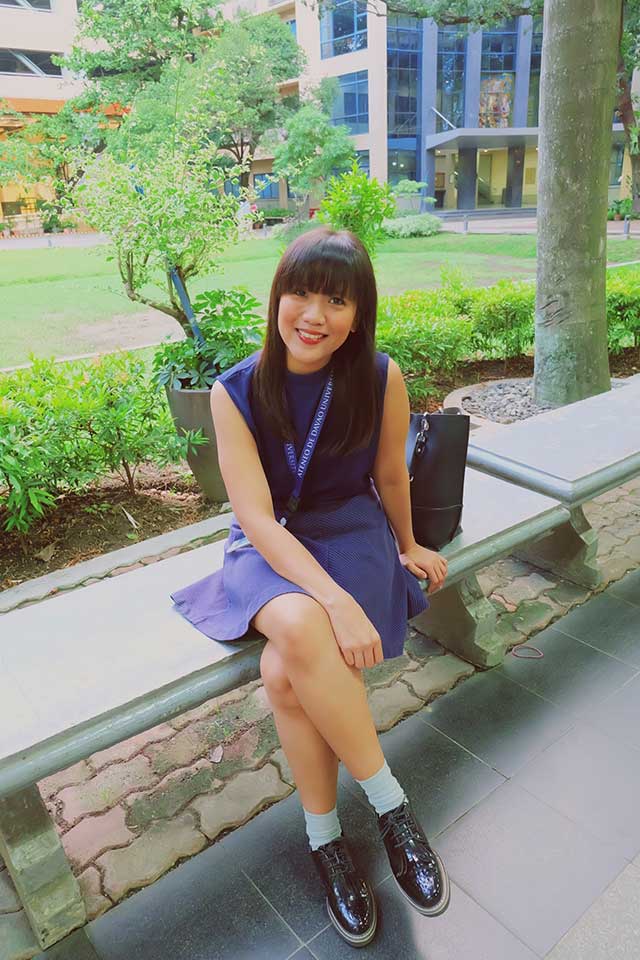 Continue reading below ↓
Recommended Videos
After graduation, I started writing professionally and joined Cosmo's pioneering online team as a staff writer. Now, I work as a freelance writer and communications consultant in my hometown of Davao City, where I am a single mom to my son. To this day, I am someone who works with words.
I know I should be happy. I got what I wanted. But lately, I've been feeling like I could be doing so much more. I began to wonder, "Am I making the world a better place with what I'm doing?" I know it sounds corny, but I care about that stuff. Maybe we should all care about that stuff.
Two things led me to this change. One, over the past few years of contributing pieces to Cosmo, I've written profiles on women whose achievements would make you cheer, and tell-alls by women whose ordeals would break your heart—I became privy to these women's joys, sufferings, and feelings in between. I've also been writing relationship essays, self-help articles, and opinion pieces on women's issues—and it's a huge task, trying to inspire readers to be their best selves. Sometimes, I would get messages from readers who would pour their hearts out to me or ask me for advice. Each time, I would wish I could help them more.
My whole life, the thing that had drawn me to writing the most was its power to express the human condition. But now, I didn't just want to express the human condition—I wanted to understand it. 
Two, I've had my own moments of worrying about my mental health. I've gotten better at taking care of myself, but I realized that so many others are struggling like I had struggled, only they're silent about it like I had been. They're unable to understand what's wrong, how to heal, and where to even start, like I had been.
My whole life, the thing that had drawn me to writing the most was its power to express the human condition. But now, I didn't just want to express the human condition—I wanted to understand it. And I didn't just want to understand it—I wanted to help others do the same.
That's what led me to psychology. I began to wonder what it would be like to be a psychologist who was also a writer and, with her background in communications, could rally for mental health awareness in her community. The more I wrote, the more I read, and the more I heard the problems of the people I knew, the more I wanted to do it.
For two years, I would daydream about studying psychology, research about programs—but would always end up putting it off. I would always circle back to thinking, "I'm already doing what I've always wanted to do—isn't that enough?" And for a while, the daydreams would stop. But they'd always come back.
Earlier this year, I made up my mind. I knew that if I waited until I was completely ready, I might never get around to doing it. So, after passing the entrance exam, I did it: I signed up for the MS Psychology program at the Ateneo de Davao University.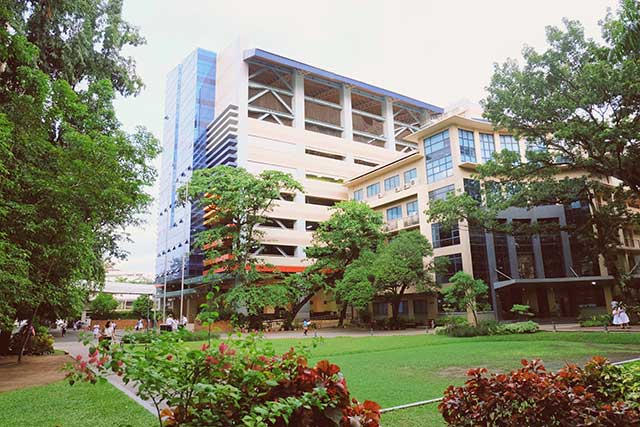 I knew it wasn't going to be easy, but I didn't know just how much harder it was going to get. Since I hadn't taken up psychology in college, I had to take undergraduate classes before I could proceed to the masters subjects—I would be the ate in classes filled with younguns. I could take all of those undergrad subjects in one semester to get them over with, but I was determined to continue writing and working in communications at the same time. That meant spreading out those subjects over two sems—adding another year to the three years already prescribed for the MS program.
I thought about those setbacks for a bit, but soldiered on. By then, I was at the point of no return.
On the first day of class, I opened the door to the classroom to see about thirty pairs of eyes staring back at me. Of course I stood out. They were in the ADDU uniform, while I was in jeans and a T-shirt. They were clearly younger, while I, well, let's just say no Gen Z mistakes me as one of their own.
Initial discomfort aside, I soon found myself completely engrossed in that first class, and in every class that followed. I had taken the subjects Theories of Personality and Abnormal Psychology, and I was learning so much. And a lovely side effect of my studies? I grew to understand myself better, and to be more conscious of my own mental health. I became more compassionate, too—now, I'm a little advice-giving machine!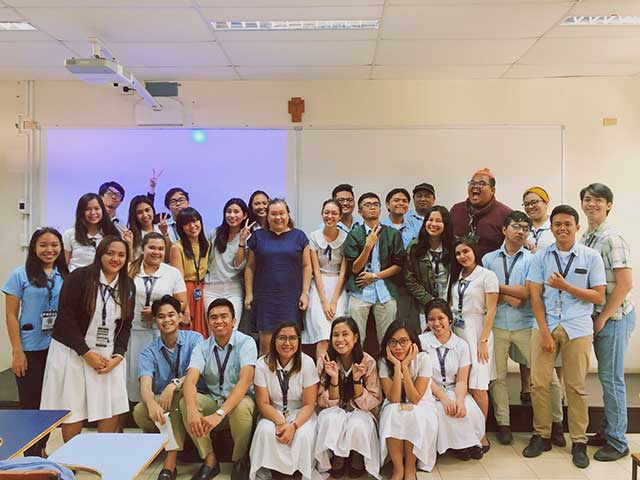 But my life this past semester hasn't just been me sauntering into class and firing off post-Freudian concepts to anyone who would listen. I quickly saw how hard it was to juggle work, school, and being a single mom. My classes were scheduled four days a week in the afternoon, so I would break away from work to go to class, then get back to work and keep at it until 9:00 p.m.—or until my son needed me for his own schoolwork. Because of the added load, I stopped seeing friends and going to the gym, which turned me into a sluggish grump who survived by stress-eating.
But with every stumble, I always had a reason to get back up. I got As in my classes and received great feedback from my teachers. My work clients were supportive and understanding when I was struggling. It also helped that I had found a tribe in the other masters students who were earning undergraduate units like I was. We come from grossly different backgrounds and range in age from 20s to 40s, but we bonded over schoolwork woes, shared a desire to help people, and cheered each other on.
Plus, those undergrads had grown on me. Once, I even got emotional after an activity in which each student in the class had to write inspiring messages for their fellow classmates. When I read what they had written for me, I cried. Cringe.
What you wanted to be at 15 doesn't have to define you until you're 50. 
My first semester as a grad student has just wrapped, so I can breathe a bit better now. And while it's been a crazy four months, I'm already looking forward to the next sem.
If there's one thing I learned from my first sem back in school, it's this: It's okay to change your dream. As you get older, gain experience, and become wiser, you change, too. What you wanted to be at 15 doesn't have to define you until you're 50. Things can happen in the interim that will change you.
Go explore a new interest. Study something completely different. Allow yourself to be someone other than what others—and you—expect you to be. Who knows? You might just end up like me, firing off post-Freudian concepts to anyone who would listen and crying in class because of some nice things some teenagers said.