Em Millan is one half of the power styling duo Team Rain x Em. She and her business partner, Rain Dagala, is behind our favorite looks on Pia Wurtzbach, Cheska Kramer, Elisse Joson, and of course, Maymay Entrata. Cosmo.ph sat down with Em to talk about the business of fashion.  
How did you become a stylist?
Actually, Rain and I used to be officemates at a local personal care company. We were brand managers, so it was really corporate. We worked there for five years. Eventually, we started getting bored of office work. At some point, Rain was like, "I want to go to fashion or styling school." So he went, and I helped him out with his projects and his final portfolio. So it really started as a hobby, until one friend needed a stylist for a shoot, and she thought of us.
Our first client was Adidas PR. It wasn't even a campaign; it was just for broadsheets, but it was a big shoot. From there, [our careers] took off because of referrals.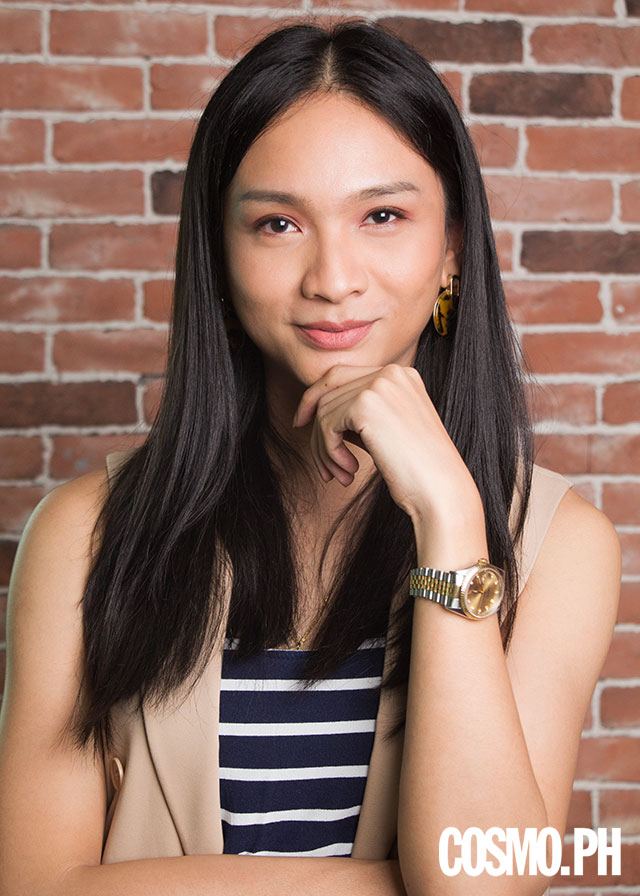 Continue reading below ↓
Recommended Videos
What has been most challenging part of your styling career?
There was a time when I was doing both—I was styling and working a full-time corporate job. I'd pull out clothes for shoots after my regular hours and then attend shoots on weekends. The other difficult part was adjusting to the setup. As brand managers, we were used to being the clients; other people had to please us. It was the complete opposite when we became stylists.
I balanced both jobs for five to six years. I only started styling full-time around two years ago. So I was working seven days a week, but because it was my passion, it didn't feel like work.
What does your job look like on a day-to-day basis?
A normal day would be going to shoots, sourcing, and attending all the pre-production meetings with clients. In contrast, a haggard day is when all the shoots are scheduled at the same time, when clients are being particularly fickle, when I can't find what I'm looking for. But compared to my old job, in styling, there's really no "regular" day. Every day is different, and that's what works for me.
How do you decide which clients to take on (especially if they all try to book you around the same time)?
The difference between stylists and other people who are part of glam teams is that we can divide the work. With hairstylists or makeup artists, it really has to be their hands. They have to be physically there. For our team, I don't have to be at every shoot as long as the clothes are there. Everything passes through me and Rain. So for shoots we can't personally go to, our team is sent out with options and pre-styled looks that have all been agreed on.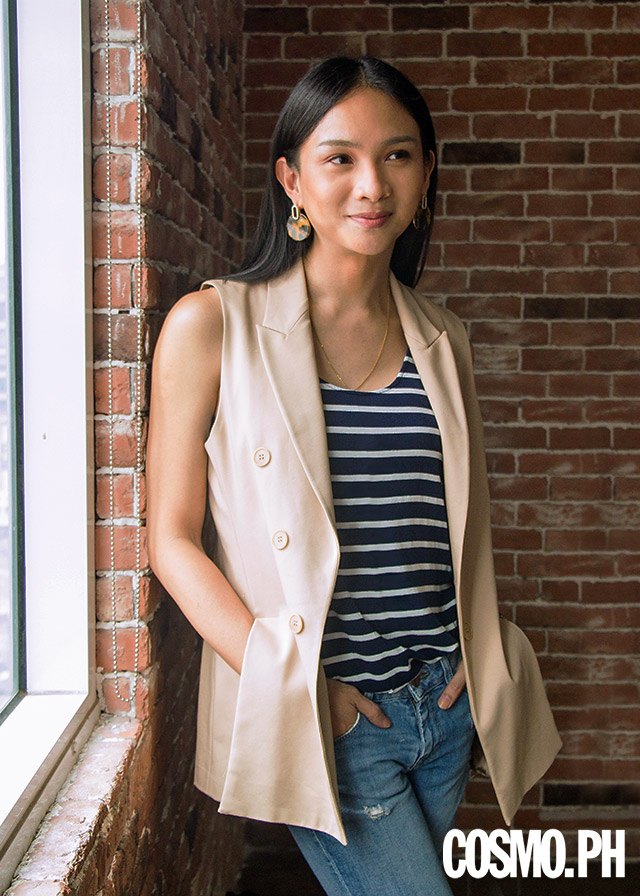 How do you and Rain divide the work?
We both style, but I take on the managerial tasks: I deal with the accountant, BIR, people who need to collect checks, etc. And I enjoy doing all of that! I was so used to having a schedule and a process of how to do things, which is completely thrown out the window when it comes to styling. So when it's time for me to do all the managerial stuff, I appreciate how fixed things are. I long for that kind of structure and system. Rain is more on the creative side: He creates the pegs and watches for all the trends.
Let's talk about Maymay Entrata. What is her style like?
Maymay's "brand DNA" is similar to her personal style. She's a simple girl from the province who's making it big. In terms of her DNA, she's always approachable. The fashion is never too advanced that it can no longer be understood by her audience. The good thing about her is that she trusts us enough na kung anong iaabot mo sa kanya, isusuot niya talaga. We've established a relationship.
What's been your favorite look on Maymay?
Of course, her Star Magic Ball gown is one of my favorites! It was a dream. It was her first ball so one thing we were sure about was that she needed her princess moment.
Other than that, an everyday look I love on her is still very simple, but also super fashionable: 
Right now, we want to be faithful to her DNA and personal style, both of which aren't too out of the box. It's only been a year, so we're still working on cementing her image. We want to create something that's uniquely hers.
What's her everyday style, then?
She's usually in basics but with colors and interesting details. It's still very feminine and young. There's not too much layering going on. Nothing too forward or risqué.
What kind of changes do you want to see as a stylist?
In more progressive countries, the PR companies are so established that they send press samples to stylists. They provide everything so that celebrities and other clients really have the best of the best. That's not what it's like in the Philippines. Not all brands partner up with PR companies to push their products for all their campaigns. More often than not, stylists are the ones who borrow clothes as a favor to the brands and to the designers. When we pull out, we have to really convince them pa. Kami 'yung magmamakaawa.
What's it like to be a stylist in the digital age?
Let me put it this way: Three or four years ago, if the clothes weren't going to appear in a magazine, they wouldn't let us pull out anything...even if it was for a celeb! So we either had to buy or borrow from Instagram sellers. Now, the big international brands will lend you clothes for a celeb in exchange for an Instagram post. Things are rapidly changing.
Follow Ysa on Instagram.