Meghan Markle has 99 problems and the fact that her dad won't stop talking to TMZ is one of them. But definitely not on her list of personal issues? Her bank account. Because when it comes to money, Meghan Markle is basically this: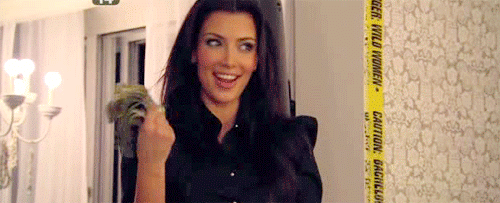 Let's break it down:
Her Suits Salary
Well before Meghan met Prince Harry and started her journey towards becoming an IRL princess (honestly, what am I doing wrong with my life?), she was the star of USA Network's Suits. The gig earned her a reported $50,000 per episode, which comes to an estimated $450,00 a year when you add in her endorsements (we'll get to that in a minute).
Income From Movies
According to knownetworth.com, Meghan reportedly banked $187,000 from the film Remember Me, another $171,429 from The Candidate, plus $153,846 from The Boys and Girls Guide to Getting Down. Of course, these are just three of the many movies she's made, so we can assume Meghan's total film earnings are much larger.
Income From Endorsements
Before she was HRH status, Meghan was able to tap into the wonderful world of celebrity #SponCon (sponsored content) and endorsements. Knownetworth.com reports that she was earning an additional $80k/year this way.
Future Income From The Royal Family
Meghan and Harry (who's worth a casual $40 million) reportedly won't combine their finances until she becomes a U.K. citizen, which could take a few years. Royal expert Marlene Koenig tells Time, "She cannot start the process of becoming a U.K. citizen until she is married three years, and when she has acquired British citizenship, she will need to make a decision on whether or not she renounces her U.S. citizenship."
Continue reading below ↓
Recommended Videos
Per Business Insider, the money Meghan will have access to once she's a royal will likely come out of the same Privy Purse that pays for "expenses incurred" by members of the royal family.
Total Net Worth
Knownetworth.com reports that all of this combined (plus investments, etc!) puts Meghan's total net worth somewhere in the $7 million range—which isn't too shabby. Also, is now a good time to dust off this photo from Meghan's Deal or No Deal days? The answer is YES IT IS.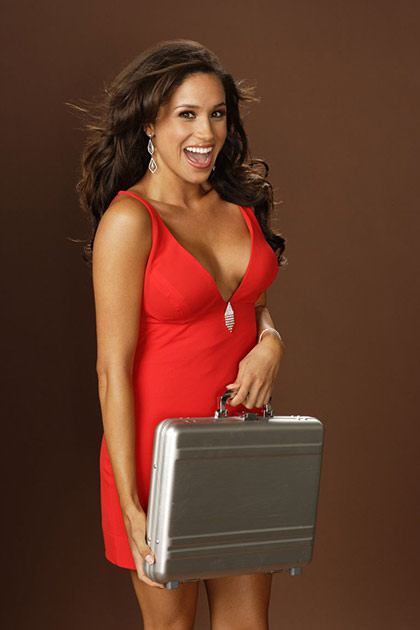 ***
This article originally appeared on Cosmopolitan.com. Minor edits have been made by the Cosmo.ph editors.