It's hard enough keeping a job to feed yourself; imagine doing so to uplift entire communities of people! Be inspired by the stories of these Pinay social entrepreneurs who prove that, yes, it is possible to make your dreams happen—and make other people's lives better while you're at it.
Carmaela Braceros Alcantara
Designer, Crystal Seas
Age: 33
Location: Davao City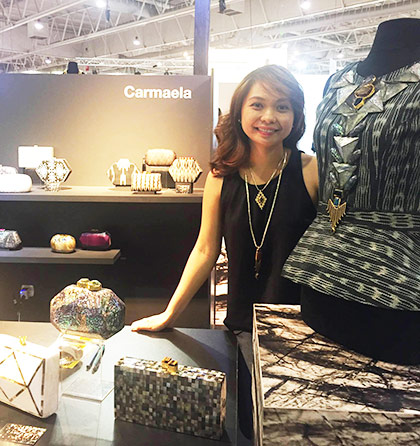 Her mission: "Crystal Seas is a fashion accessories company that uses and promotes Mindanao artistry by incorporating traditional materials such as handwoven textiles, natural fibers, shells, and metalcraft in bags and jewelry. Our objective is to create beautiful Mindanao-made products and to provide better livelihood opportunities for underprivileged communities such as persons with disabilities, out-of-school youth, ethnic tribes, and women." 
Continue reading below ↓
Recommended Videos
The story behind it: "After graduating with a degree in Clothing Technology, I was challenged to make fashionable products that showcase Mindanao's beauty. Together with my mother, Mae Florence Braceros-Alcantara, and emboldened by her desire to help other women, we started Crystal Seas." 
The most fulfilling thing about her work: "Having a growing family in the communities that we partner with because our relationship with them is not transactional, but transformational."
Honors and accomplishments: "I've represented the Philippines in exhibits abroad, such as NY Now in New York, Maison et Objet in Paris, Fashion Access in Hong Kong, and Tokyo International Gift Show."
Inspo for Pinays who want to make a difference: "Start now. Giving a positive contribution does not have to be on a grand scale. If all of us can share a piece of our time and talent to just one person, it can greatly contribute to our society."
***
Kristine Buenavista
Social Entrepreneur, Alima Community
Age: 32
Location: Iloilo
www.alimacommunity.com, www.facebook.com/alimacommunity.ph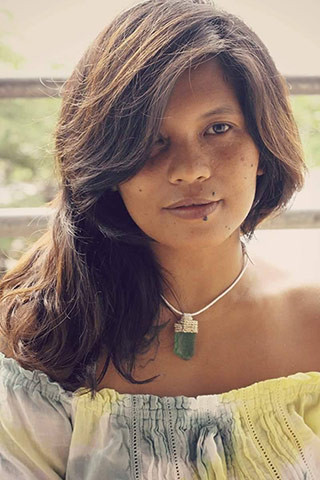 Her mission: "Alima Community is a community-based platform for sustainable products and slow lifestyle by Ilonggo rural makers and artists. Right now we have three brands: Rofil (wild vine and endemic seeds jewelry from Barotac Viejo), Kataw (beach trash and sea debris accessories from San Joaquin), and Himbon (upcycled nostalgic totes from San Joaquin). We also offer slow living and artistic camps and retreats through The Nest." 
The story behind it: "My life partner Marrz and I wanted to do something sustainable for the mothers we met in a mountain community. They were skilled makers but they had no access to innovative ideas so they got paid poorly for their woven products and would always rely on donations. Our friends helped us with a P15,000-worth start-up fund, and that was the birth of Alima Community."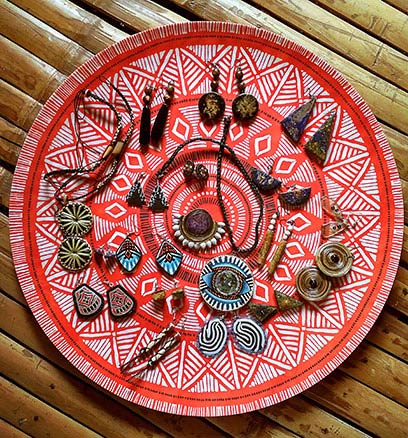 The most fulfilling thing about her work: "Being with the rural makers and artists has taught me the beauty and power of listening, holding space for others, and blossoming with grace and empowerment. I have learned more from them—the resilience of the Filipino spirit, the love for the family amid struggles, and the immense magic that beautiful nature brings to the human heart."
Honors and accomplishments: "Active Citizens Training of the British Council Philippines awarded me Best Social Enterprise Pitch in 2015. Later, I was invited to share our social enterprise experience in international events such as the International Conference for Social Enterprises in Asia (Hong Kong), International Forum and Workshop on Social Business (South Korea), and Taiwan Social Entrepreneurship Forum and Workshop (Taiwan). I also qualified as one of the national nominees for the CSR Youth Awards 2017." 
Inspo for Pinays who want to make a difference: "Wherever you are right now, you have enough power to make it happen. You are enough."
***
Janine Mikaella Chiong
Co-founder, Habi Footwear and Lifestyle
Age: 25
Location: Quezon City
www.facebook.com/habifootwear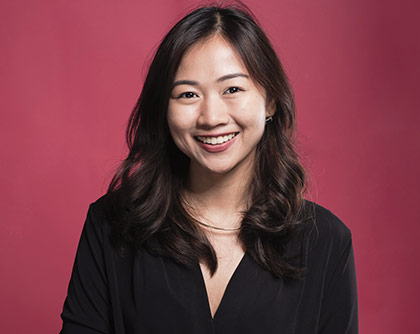 Her mission: "Habi Footwear and Lifestyle is brand that advocates responsible fashion and social empowerment through its wide range of handmade products made in partnership with communities from all over the Philippines."
The story behind it: "Habi started out as a college project that we grew to love and expanded after graduation. Personally, I've always been passionate about social development through my volunteer experiences in college so it all fell into place through Habi."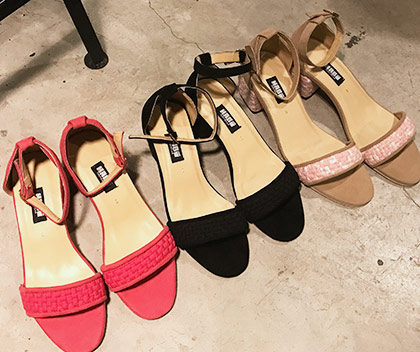 The most fulfilling thing about her work: "It's the relationship we've formed with our community and the simple joys that come with knowing that you've given them a platform to showcase their talents and ingenuity in a dignifying way. With Habi, we are able to communicate beautiful and empowering stories through our products."
Honors and accomplishments: "We've won grants and business competitions—such as the BiD Network Challenge in 2012 that led us to represent the Philippines in Europe, British Council I Am a Changemaker Camp in 2013, and BPI Sinag in 2015—that allowed us to expand the business and our communities' livelihood. We've also been featured in TV shows and magazines that opened us up to international markets."
Inspo for Pinays who want to make a difference: "Just go and start. Find something that bothers you and do something about it. Don't let your dreams stay on paper."
***
Miku Ebueza
Head Advocate, Tali Ti Amianan
Age: 32
Location: San Juan, La Union
www.facebook.com/talitiamianan, www.instagram.com/tali_ti_amianan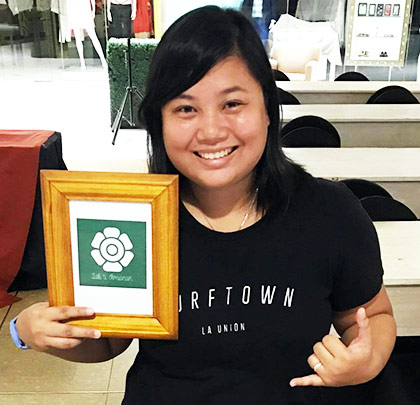 Her mission: "Tali Ti Amianan is a surfer-run social enterprise that provides sustainability for locals in San Juan, La Union. We make handmade accessories from eco-friendly materials such as old tees, post-consumer canvas cloth, leather scraps, and other interesting stuff that's about to go to trash."
The story behind it: "It was 2 a.m. five years ago; I had recently left Manila and was thinking about what I really wanted to do with my life. I woke up my then-boyfriend (now-husband) Mandy and asked him if he knew how to braid. As we braided strips of cloth in those wee hours, I told him that I wanted to make bracelets. I posted the bracelets we made the following day on social media, and orders started coming in. We could not handle the demand so we trained locals from the inner barangays in San Juan. From three makers, we are now a family of 10 regulars and a bunch of part-timers."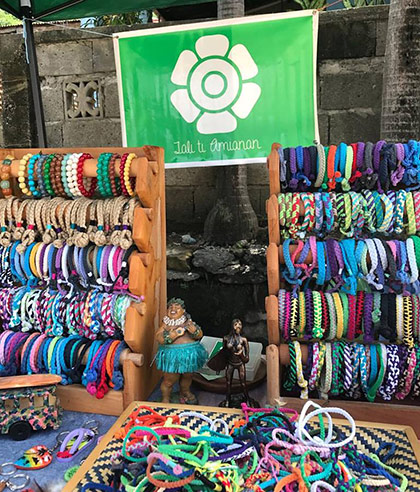 The most fulfilling thing about her work: "It is fulfilling for me to know their story, to be a part of their families—to be able to help put food on the table for them, help them buy medicines, help their children have school supplies."  
Honors and accomplishments: "We made the Talis for the United Nations Safe Cities Campaign; we have also been nominated for Choose Philippines Best Pinoy Advocate. Those are beautiful experiences, but our daily accomplishment really is being able to craft beautiful accessories so we can help more people."
Inspo for Pinays who want to make a difference: "Just do. Don't think twice. Sometimes, the most beautiful things are unplanned. Be brave enough to fight depression like I did by opening my life up to the endless possibilities of helping and being a man for others."
***
Anya Lim
Princess Ant, Managing and Creative Director, ANTHILL (Alternative Nest and Trading/Training Hub for Indigenous and Ingenious Little Livelihood seekers) Fabric Gallery
Age: 33
Location: Cebu City
www.anthillfabricgallery.com, www.facebook.com/AnthillFabricGallery, www.instagram.com/anthillfabric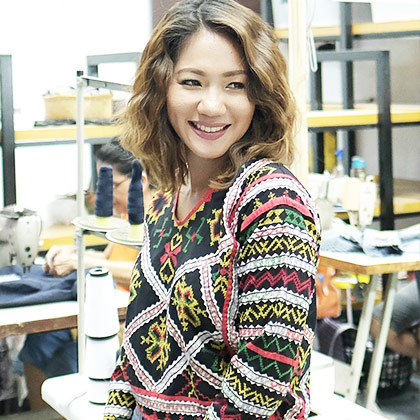 Her mission: "ANTHILL Fabric Gallery is a social and cultural enterprise that works to preserve and promote Philippine hand-loomed fabrics through zero waste and contemporary design applications for everyday essentials. It aims to attract a younger generation of weavers and weave-wearers and provide sustainable livelihood to partner weaving communities." 
The story behind it: "My mother and I saw how weaving has become a dying tradition only known among the elders. Coming from years of experience as a fundraiser for an international non-profit organization, I have witnessed how programs and projects in the field can still be largely dependent on aid, which does not entirely give stakeholders a sense of ownership; more often than not, it also does not lead to sustainability. My fascination with Filipino indigenous culture and my dream to work for its preservation alongside my mom's business experience in the fabric industry led us to start ANTHILL."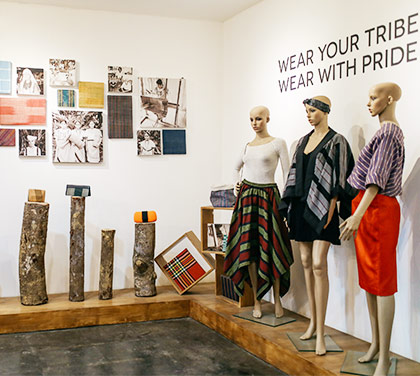 The most fulfilling thing about her work: "Seeing our vision slowly come to reality. This is manifested in the growing number of young weave-wearers we have especially among Filipinos appreciating our local weaves."
Honors and accomplishments: "I've had the privilege of being an Asia Society 21 Fellow and being part of the Swedish Institute Management Program for Sustainability and Responsible Leadership. We have also been recognized as 2014 Top 10 Inspiring Young Entrepreneur of Cebu, 2016 Grand Business Chamber Young Entrepreneur of Cebu, 2016 PWC & BCYF Development Social Enterprise of the Year, 2016 Special Prize for the APEC Business Efficiency and Success Targets Awards, and 2016 ASEAN Business Awards for Textile. ANTHILL was also one of the awardees of the IIX Impact Exchange Asia Accelerator Program in 2015."
Inspo for Pinays who want to make a difference: "Identify your social pain within the environment you are in. What bothers you? Then, find an enabling platform—or create one yourself—that will allow you to contribute solutions in your own way. Start by taking small steps and celebrating little milestones of change. Then, make it last." 
***
Trish Lim
Co-founder, Woven Crafts
Age: 27
Location: Manila
www.wovenph.com, www.facebook.com/WovenHandicrafts, www.instagram.com/woven.ph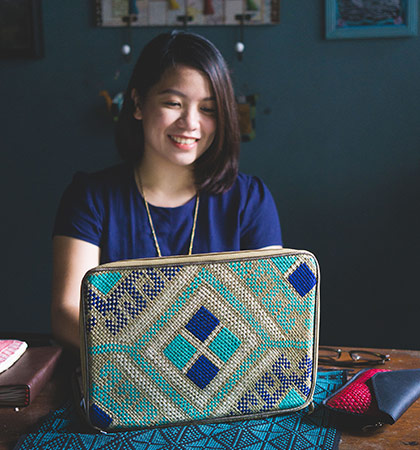 Her mission: "Woven Crafts' mission is to uplift the lives of traditional artisans and sustain weaving as a culturally and economically relevant livelihood. Woven helps weavers earn the most income out of their craft by providing training, access to resources, and product development. Our flagship products are the Abre and Liham, which are gadget sleeves made out of banig."
The story behind it: "I did a lot of traveling and freelanced as a researcher, writer, and photographer. One assignment took me to Samar after Yolanda. My boyfriend and I were part of a team that helped jumpstart livelihoods in the area. It was on one of these trips that we met the weavers of Basey. We got excited by their colorful mats and thought it would be a good idea to get involved by organizing the communities."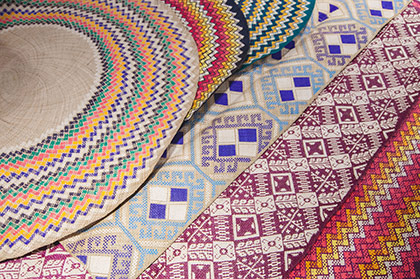 The most fulfilling thing about her work: "Being able to channel my creativity into something tangible, meaningful, and captivating. I've always loved Filipino crafts so it's great that I get to do work that helps put our cultural heritage back in the popular consciousness."
Honors and accomplishments: "Since we started in 2014, we've managed to raise the income of weavers in Basey by almost double. We're working hard to share their story and products with more customers, and hopefully bring the weavers out of poverty."
Inspo for Pinays who want to make a difference: "Ask yourself: What do you feel passionately about? What's a problem you want to solve? Is there a situation that angers or saddens you? Get a feel of the environment, do some research, talk to members of the community you want to help out. Find people who share the same ideals and work together based on your strengths and talents."
***
Erika Valerie Ng Wong
Change Catalyst Officer, Karabella Dairy
Age: 27
Location: Angat, Bulacan
www.karabelladairy.com, www.facebook.com/KarabellaDairy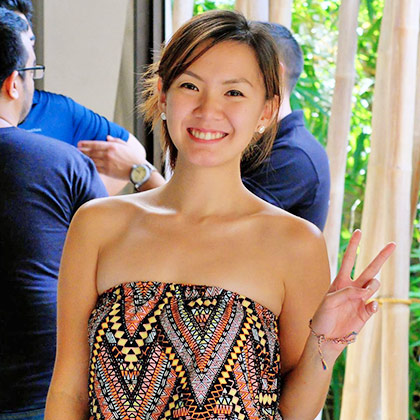 Her mission: "Karabella, from the term 'Caraballa' (female carabao), is a social enterprise in partnership with the Gawad Kalinga (GK) Enchanted Farm that offers fresh, healthy, nutritious, real, and exciting dairy products—including fresh milk, ice cream, and milkshakes. We use 100% fresh carabao milk with the best natural ingredients sourced from other social entrepreneurs and local farmers to help them have sustainable incomes."
The story behind it: "I left a stable and high-paying corporate job to join GK Enchanted Farm and to start my own social enterprise. Growing up in the Philippines, I admittedly regarded imported products as superior to our own. But I later found myself desiring to be part of an activity that would serve the nation's interest, hence my move to social entrepreneurship. It is time that Filipinos realize that the Philippines' best asset are the Filipinos themselves and that products labeled 'made in the Philippines' can equal or even exceed those 'made in the USA.'"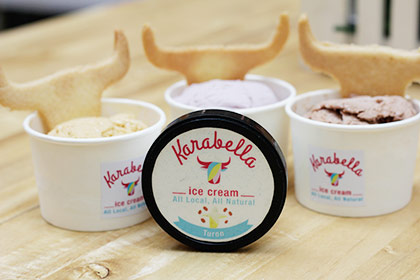 The most fulfilling thing about her work: "To see that my community partners' lives improve either through learning a new skill, gaining more confidence, meeting their favorite artista through our events, or building a second floor of their house."
Honors and accomplishments: "Karabella Dairy was named 5th overall winner and second best for Judges' Choice in the Ultimate Taste Test Pro Edition 2017. In the Ultimate Taste Test 2016, we were the 10th overall winner."
Inspo for Pinays who want to make a difference: "Get to know yourself more and what values you uphold. Don't be afraid to start something that has not been done before. Speak up. Make sure to learn every day. And lastly, dream big and make it happen!"
***
Jesalee Rose Ong
Founder and Chief Executive Officer, Balangay's Best
Age: 36
Location: Bantayan, Cebu
www.balangaysbest.com, www.facebook.com/balangaysbest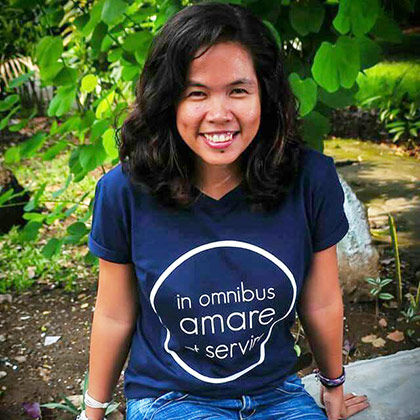 Her mission: "Balangay's Best journeys with our fishermen in producing sustainably-caught seafood products while protecting our ocean to make sure that the next generation can still enjoy its abundance."
The story behind it: "It all started when I facilitated the GK Balangay Program in Bantayan Island for Yolanda-affected families. Wanting to do more after the program, I, together with James, a fisherman; Ate Rebecca and Ate Nenia, fishermen's wives; and some GK friends started Balangay's Best."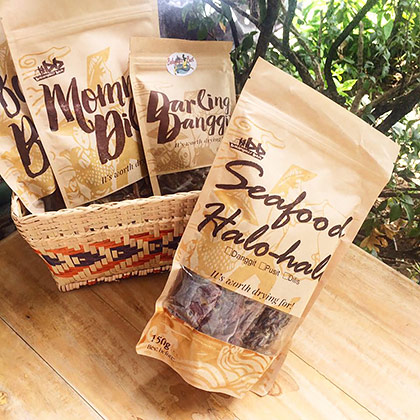 The most fulfilling thing about her work: "Being able to make our fishermen feel that they are not alone in this journey, and seeing them being able to buy extra kilos of rice because they are able to sell their catch at a higher price. And of course, I get to go out to sea and fish with them."
Honors and accomplishments: "Winning the BPI Sinag in 2016, Balangay's Best being featured in different newspapers and in the Go Negosyo book Kapatid Angat Lahat Stories, and best of all, gaining a bigger family made up of the fishermen in Bantayan."
Inspo for Pinays who want to make a difference: "Listen from within. If you think God put you where you are right now, it's because it is where you can serve best. I just responded to His call. Sure, there are rough seas, but it's all worth it."
***
Reese Fernandez-Ruiz
President and co-founder, Rags2Riches, Inc.; Artisan Academy; and Things That Matter
Age: 32
Location: Manila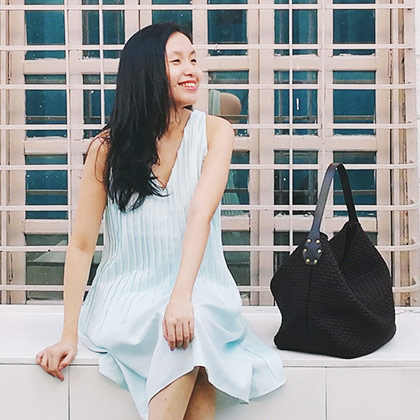 Her mission: "Rags2Riches, Inc. is a fashion and design house empowering community artisans in the Philippines. We partner with community artisans through integrating them into every level of our supply chain, from sourcing of the raw materials to strategy and corporate governance. We believe that creating the path out of poverty is not just about providing access to market but also about changing mindsets and providing sustainable access to quality of life tools and services, which is why we also built Artisan Academy, which is the capacity-building and training arm of Rags2Riches, Inc. This November, we are also launching a new market and media platform that creates a positive impact and inspires an intentional lifestyle called Things That Matter."
The story behind it: "I got into it during senior year in college when my co-founders and I saw how artisans in Payatas were trapped in a cycle of unfair trade due to lack of access to market, information, and supplies. But really, I got into this work because of a series of 'yeses' that led me from one opportunity to another. I have always been inclined towards social causes, so even back then, I would always say 'yes' to activities and advocacies that empower people."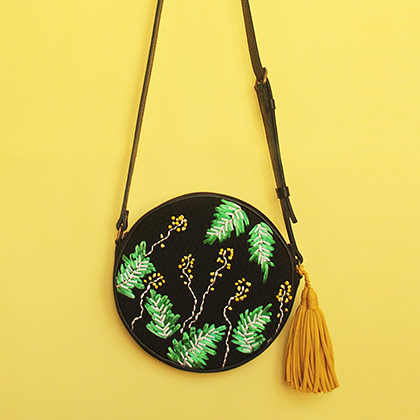 The most fulfilling thing about her work: "Every single little or big successful step we take towards fulfilling our mission of creating better opportunities for community artisans so they can uplift the lives of their families."  
Honors and accomplishments: "We have been recognized by the Rolex Awards for Enterprise, Forbes 30 Under 30, and Schwab Social Entrepreneur (World Economic Forum). We have also been featured internationally on Vogue UK, Fast Company, Time Magazine, and BBC, among others."  
Inspo for Pinays who want to make a difference: "Start from where you are! Many of us get overwhelmed by our social problems and the things we need to do for our families and for the country that we miss the little things we can do from where we are." 
***
Yana Santiago
Social Entrepreneur, Olivia & Diego
Age: 26
Location: Davao City
http://oliviaanddiego.com, www.facebook.com/OliviaandDiego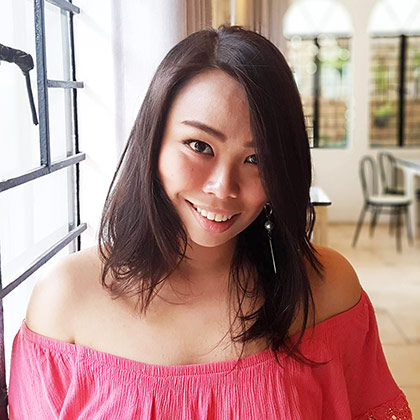 Her mission: "Olivia & Diego is a social business that works with communities of stay-at-home mothers to create upcycled rope jewelry. Our mission is to be a jewelry brand that celebrates women empowerment by inspiring other women to experience a renewed sense of hope."
The story behind it: "I became passionate about social entrepreneurship as soon as I heard about it in college. I met people behind a Davao-based NGO, Talikala, which offers support to women who have been forced into the sex trade. Once I got to know them, I wanted to work with them and their craft, just enough to help provide for their families."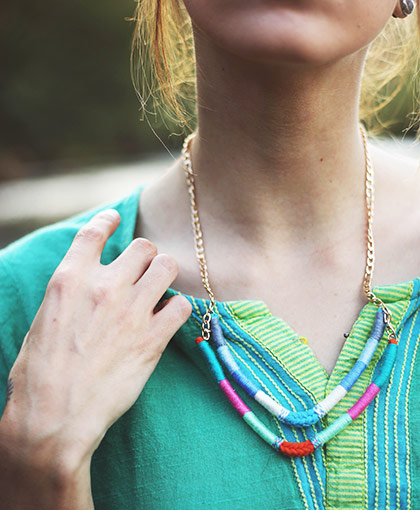 The most fulfilling thing about her work: "Growing with the artisans. I've known my artisans since they were still struggling to perfect their braiding skills or make ends meet financially. I'm able to witness the pride they feel about what they do and what they make." 
Honors and accomplishments: "After becoming a Young Challenger in the Global Social Business Summit three years ago, I continued to work on perfecting the quality of the ropes with the artisans and meeting partners to get the word out. Last year, I was able to get a partial scholarship at Hive Global Leaders 2016 Program at Harvard in Boston. It was the perfect opportunity to tell our story and how social entrepreneurship in the Philippines is flourishing."
Inspo for Pinays who want to make a difference: "Great things do not happen overnight. Often, we are overwhelmed by the idea of making a positive contribution to society. The very idea of it is very intimidating, therefore, we give up easily. Think about the small steps that will eventually lead you to that vision. You're learning every day; it never stops."
***
Melissa Yeung Yap
Social Entrepreneur, Got Heart and Earth Kitchen
Age: 32
Location: Quezon City
www.gotheartfoundation.org, www.earthkitchen.ph, www.melissayeungyap.com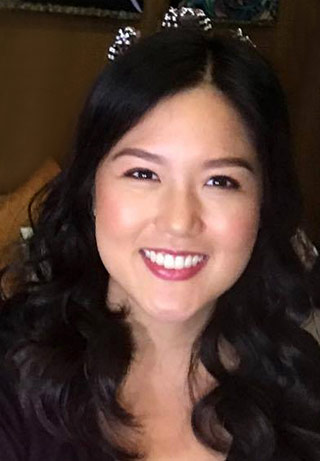 Her mission: "The Got Heart Center houses the following social enterprises: Earth Kitchen, a farm-to-table restaurant that aims to encourage local organic farmers and indigenous communities; Got Heart Shop, a store that helps launch community-based enterprises and houses our in-house brand, Got Heart; and Got HeART Gallery, which showcases artists from Luzon, Visayas, and Mindanao as well as artworks by kids from disaster areas like Marawi and Leyte, Aeta kids, and more. It's a space to spread various advocacies that are close to our heart."  
The story behind it: "It started way back when I was 13. I had a knee injury from playing soccer; got depressed and found solace in making artworks with streetkids and orphans. I decided to formalize things a bit after college and decided to put up a foundation called Got Heart."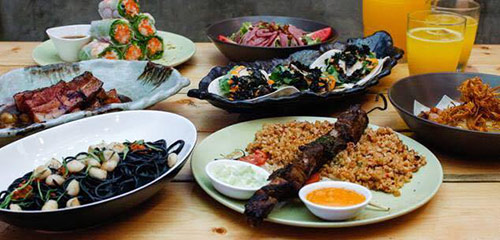 The most fulfilling thing about her work: "Making people happy, or at least, in a better state than before." 
Honors and accomplishments: "I was given the Outstanding Service Award in 2011 by Zonta Philippines. I was also among the Outstanding Young Persons 2013 named by JCI Osaka, which allowed me to share our projects and advocacies with Crown Prince Naruhito and Crown Princess Masako of Japan."
Inspo for Pinays who want to make a difference: "Be excellent in your field and share that excellence with the people who need it the most. Listen to the people you'd like to serve—this means being present on the ground, creating friendships, and working with everyone, including the government, NGOs, institutions, and more." 
Follow Cheekie on Twitter and Facebook.