According to Say Tioco, it takes consistency and perseverance to really make it as a YouTuber, especially since vlogging is such a new concept in the Philippines.
How did you start making videos for a living?
I used to follow Blair Fowler on YouTube! I really admired her. And of course, I'm a huge fan of Michelle Phan. I used to do remakes of her makeup tutorials, but with affordable products like Nichido.
What's a typical day like for you?
I vlog every single day, which means I edit just as much. That takes up a lot of my time. I also attend events. Sometimes, it can add up to four events in one day. Most of them are product launches, but there are also meetings and interviews here and there.
How much of your true self do you show online?
Kung paano ako magsalita at kumilos in real life, ganoon din ako online. I don't really censor my vlogs. Of course, I try to stay away from talking about family matters, but for the most part, sinasabi ko talaga lahat ng nangyayari sa akin, even if it's bad! Like the other day, an Uber driver insulted me—lahat talaga kinukwento ko. I'm honest with my audience.
Continue reading below ↓
Recommended Videos
How do you maintain your privacy?
Actually, before, I had a privacy issue with one of my followers. She kept tweeting about where I lived. I had to ask her to stop. She thought it was okay because some bloggers are open about their personal information kasi. But I live alone so I have to be really careful. I try not to disclose personal information until it's a formal or an official interaction. I also don't use geotags anymore.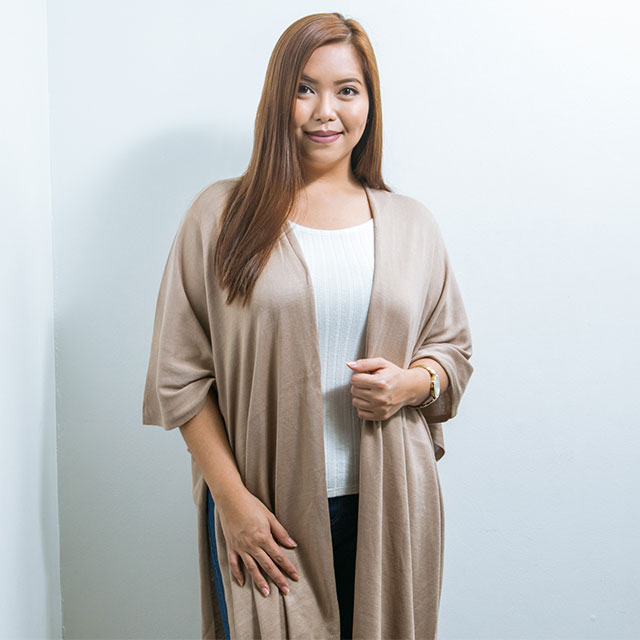 What's it like in your industry?
This year, because YouTube started booming in the Philippines, naging tight talaga 'yung competition. Syempre, like in any industry, meron pa ring backstabbing. And sometimes, a lot of influencers are up for the same project. Okay lang 'yon. If it doesn't come, it's really not for you. Pero 'yung mga dumadating naman, bonggang-bongga din! This industry is really fast. I constantly have to figure out new ways to stay on top of my game.
What sets you apart from the other YouTubers?
Girl, I'm real. My daily vlogs are honest. In terms of specific categories, the makeup tutorials I do are for everyone. Whether you like high-end or affordable products, you'll be able to relate to my videos and tutorials. I also do a lot of shopping hauls. My audience responds well to that. These days, it's all about making them feel like they're with you.
How do you edit your videos?
I used to use Live Movie Maker, but I've moved to Premiere Pro. It's simple. It's easy to learn. I just taught myself how to edit by watching a lot of YouTube tutorials.
How do you make money as a YouTuber?
Actually, it depends on the number of ads on your channel. You know how there are ads that you can opt to skip before watching the actual video? If someone clicks that, you get earnings. Obviously, the more advertisers invest in ads on your videos, the more you earn. When I post something on Instagram, sometimes that has a fee as well. If it's a video naman, the more natural the ad is, the better. Naka-package lahat ng deals. Iba-iba 'yung income ko per month kasi depende talaga sa output na gusto ng brands. The smallest package is around 3 months, but that can go up to a year. Some events are also paid, especially if I have to vlog about them. My clients focus on numbers and engagement so YouTube analytics is something I'm familiar with. Nobody taught me. Nag-research lang talaga ako especially because there weren't a lot of workshops available to influencers back then. You also have the option of handing your password over to an agency so they can track your numbers for you, but I never do that. YouTube is my life so I don't want to risk it. 
What's your advice for aspiring vloggers?
Be yourself. When you pretend to be someone you're not, sobrang halata sa camera. Know what you want to do and focus on that. It'll be hard to make a name for yourself if you don't find your niche. Be consistent! My six-year YouTube career was built on consistency. If you stop making videos, comebacks are hard. People unsubscribe and you lose your momentum. Your loyal followers will be around, of course, but people move on pretty quickly. That's just the reality of YouTube. I didn't get my first major project until my fifth year so you also have to be really patient even though obviously, it's different for everybody. And make sure to pay attention to your health. When I feel burned out, I skip a day of vlogging. That's okay, girl. Stay on top of your game. I 100% believe in the power of consistency. 
Check out Say Tioco's YouTube channel for her daily vlogs. 
Follow Ysa on Instagram.