Sitting through traffic and braving the long lines of the MRT to get to and from work have got to be the most excruciating memories I have of my days as a full-time employee. It's frustrating, to say the least, but it's also discouraging to come into work having to endure that kind of stress every day.
If you're lucky, your management may have already carried out Republic Act 11165, also known as the Telecommuting Act, which was signed into law on December 20, 2018, by President Rodrigo Duterte. To put it simply, the law allows companies in the private sector to implement telecommuting or work from home arrangements. And while this may mean good riddance to long hours of commute, it also requires a lot of discipline to maintain a healthy work-life balance, especially in the comfort of your own home. Whether you're a telecommuter, freelance worker, or managing a business from your home, here are some tips you can use to help you stay productive.
ADVERTISMENT - CONTINUE READING BELOW ↓
Have a dedicated workspace.
I took the plunge and started working from home as a full-time freelancer at the beginning of 2019. And the biggest lesson I had to learn the hard way was to separate the space where I rest and work. Although the thought of never leaving your bed and taking naps whenever you want to sounds like an actual dream, trust me when I say that *trying* to do work in a space dedicated to leisure time is a trap. If you don't have a spare room to turn into your home office, you could even use a desk or a corner in a room as your dedicated workstation.
But if you're anything like me, sometimes staying at home just isn't going to do it. Getting out of the house and staying in a nearby coffee shop, library, or co-working space can help you get into the right frame of mind. Not only does it stimulate the typical work environment you'd find in an office, but it also rids you of any distraction.
Set a schedule and actually stick to it.
Depending on the type of job you have and the agreement you had with your boss, working from home means working flexible hours and being your own personal manager. But just because you're not required to come in doesn't mean you shouldn't treat the day as a regular workday. This also helps communicate to others (especially those living with you) when you're actually working so they know to respect your space.
As a rule of thumb, make sure to set a goal of keeping regular work hours (or less), take clear breaks, and set a time when work ends for you. Once you set a schedule, it will be easier to plan out what you'll be working on ahead of time and meet deadlines. But of course, every individual has different peak productivity periods. So make it a point to track when you are most productive throughout the day and build your work schedule around it.
ADVERTISMENT - CONTINUE READING BELOW ↓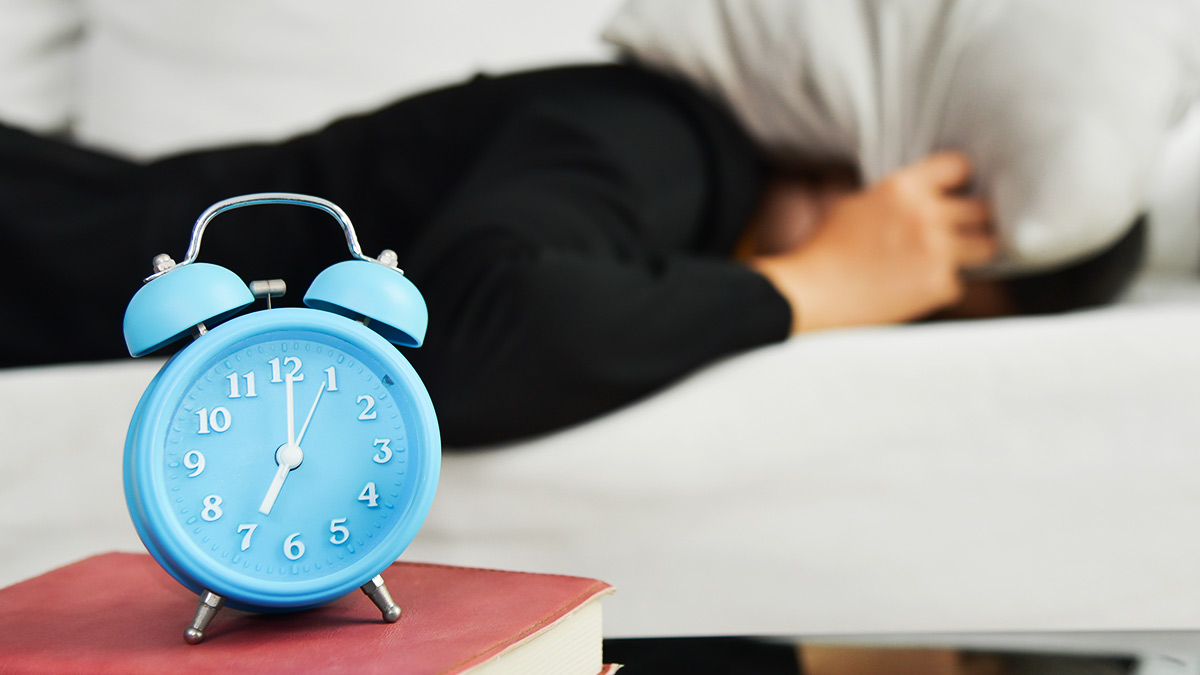 Stick to a morning routine and act like you're still going to work.
Set up your alarm, wake up, take a shower, get dressed, and have breakfast like you normally would before heading to the office, otherwise, you might find yourself back in bed. I find that as much as I hate monotony and repetition, keeping a regular morning routine as simple as taking a shower and getting dressed (even if it's into a fresh pair of pajamas or whatever you deemed fit) every day is not only hygienic but can also keep you motivated. As much as rolling off the bed and working as soon as you wake up is one of the perks of working from home, you'll likely be more productive if you take a shower and get dressed before starting the day. It will also get you more disciplined and stop you from making excuses to do seemingly minor but time-consuming tasks throughout the day.
ADVERTISMENT - CONTINUE READING BELOW ↓
Check-in and communicate with your boss and co-workers regularly.
Now that you aren't always visible to everyone you work with, make it known to your boss and co-workers that you are present and reachable. Finding the right tools to stay connected, whether it be through email or other team collaboration software programs, is important to staying productive when you work from home. Let them know when you are and are not around, and don't be afraid to overcommunicate. The last thing you want is for them to think that you're slacking off.
If you plan on going incognito to work heads-down on a project, make sure to let them know of your availability and keep them in the loop but provide alternative ways for them to reach you if anything urgent comes up. When everything is relayed virtually, things can sometimes get lost in translation. So always be consistent, clear, and concise when composing your messages. That being said, if your client or boss sends you a project that you can't understand, ask for clarification over the phone and reiterate certain points to avoid any kind of miscommunication. The bottom line is, keep yourself in check so your boss, client, or co-workers don't have to.
ADVERTISMENT - CONTINUE READING BELOW ↓
Set up regular in-person meetings with co-workers or other work-from-home friends.
One of the biggest downsides of working from home, at least in my opinion, is the loneliness that comes with the territory. Even if you're highly introverted and would prefer to keep to yourself, it's important to maintain a certain amount of social interaction that you are at least comfortable with. And if your management hasn't already set up regular in-person meetings or other ways to socialize, try to be proactive and offer to work outside of the house together with friends who work from home as well. After all, the main way we stay connected is through school and work. But while work is important, it isn't the be-all and end-all. Building relationships outside of work not only help you not lose your sanity but can also help you stay in check.
Follow Darleen on Twitter and Instagram.
ADVERTISMENT - CONTINUE READING BELOW ↓