On January 27, our *super cute* Cosmo Girl sticker set was released on Viber. And on the same day, we also launched our Cosmopolitan Philippines Viber community! Click here to join.
Good news! We've got more in store for you. We recently launched our Viber Chatbot, too! You can subscribe by clicking the icon beside "Cosmopolitan Philippines" or you can choose to click this link. 

Continue reading below ↓
Recommended Videos
With our Viber Bot, you can access the latest stories...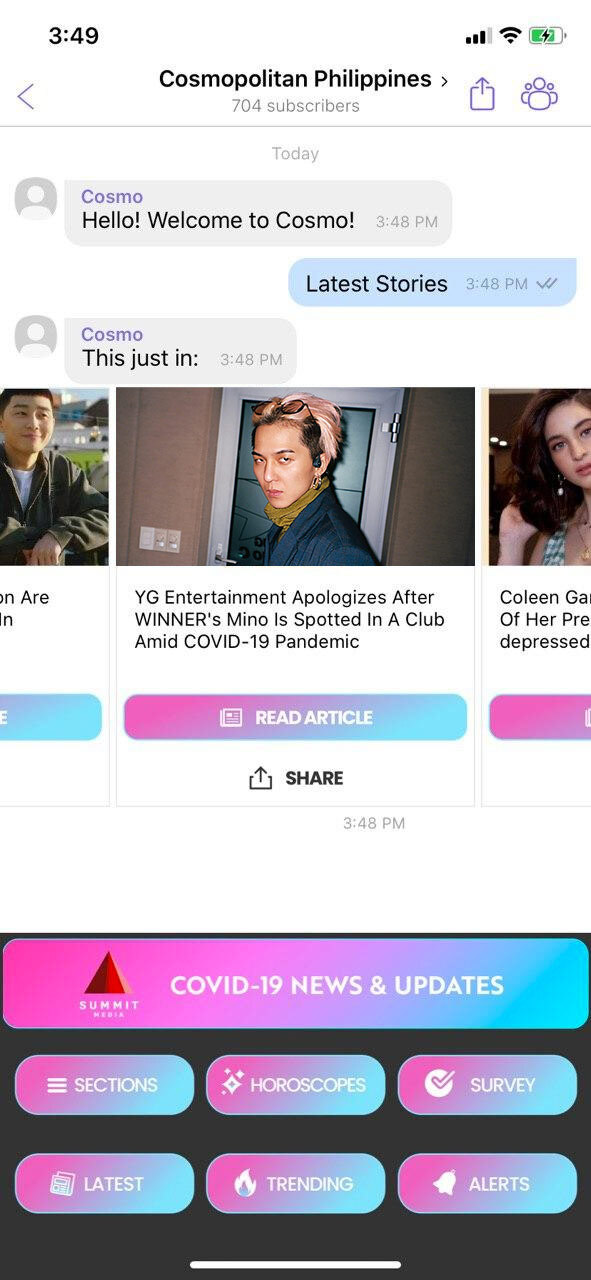 See what's trending...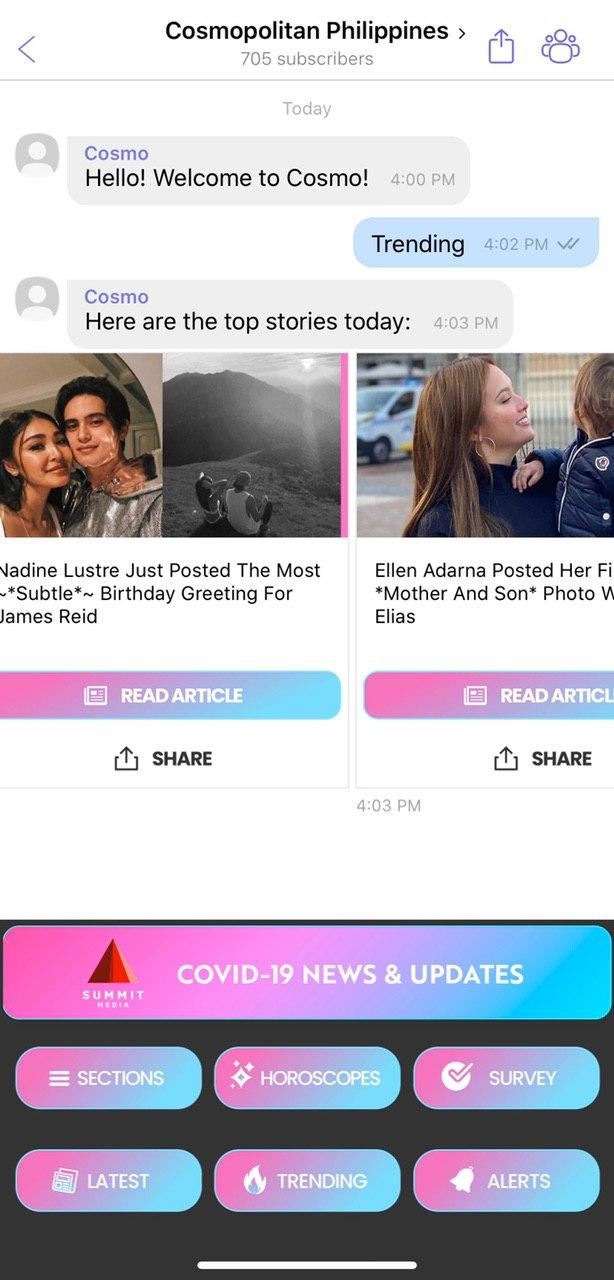 And even find out what your zodiac sign says about you!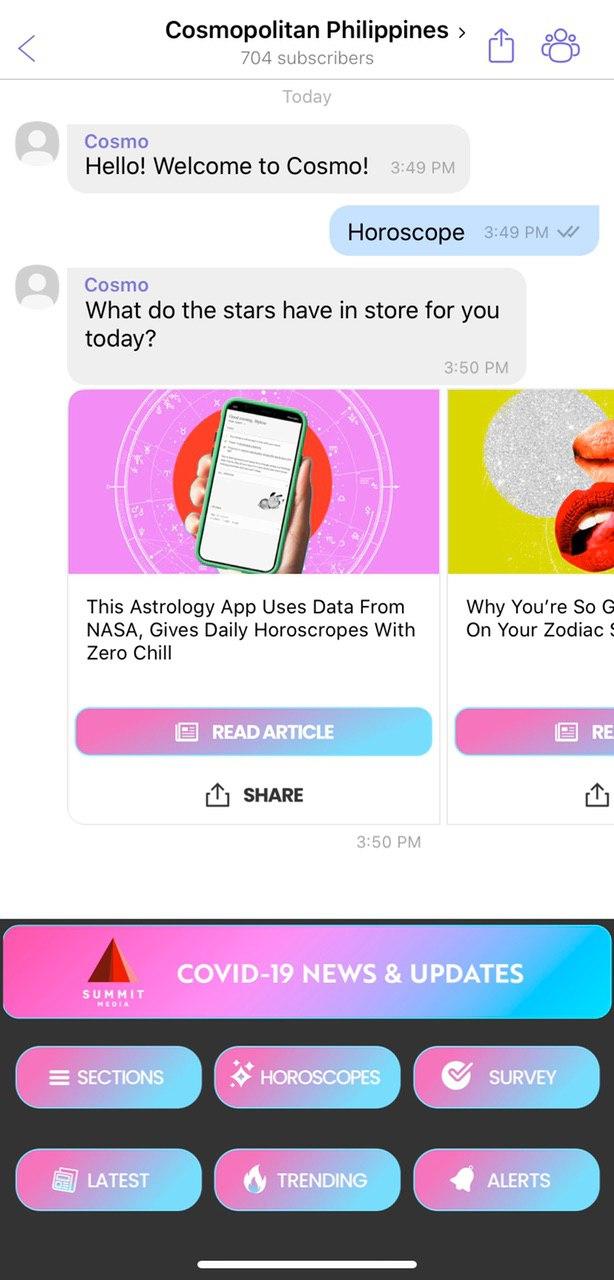 Never miss out on the latest entertainment and celebrity updates.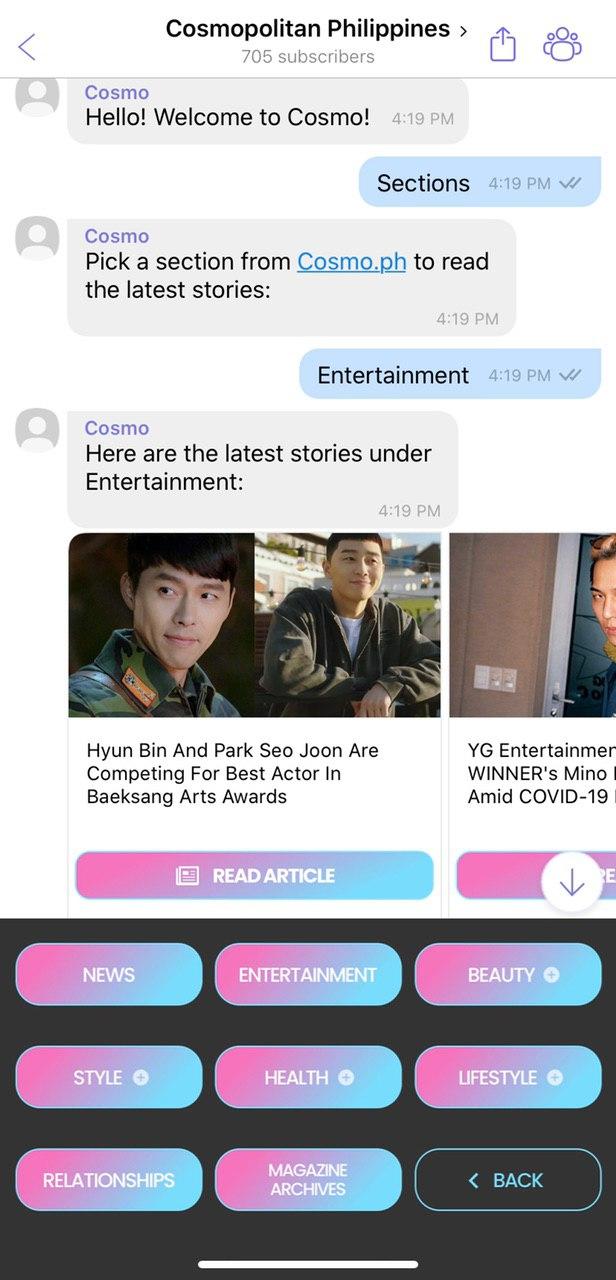 If you're obsessed with all things beauty, we've got you covered! Get inspo from our stories on makeup, hairstyles, and skincare.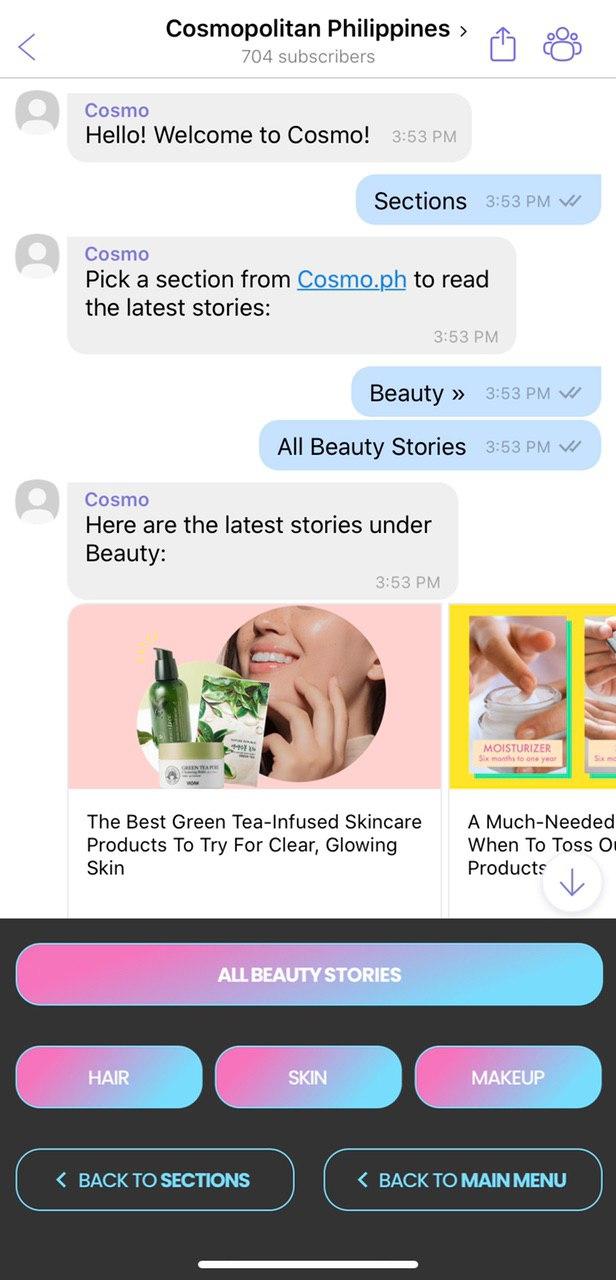 Struggling with adulting? You're not the only one! We've got stories about easy DIY recipes, money tips, and more.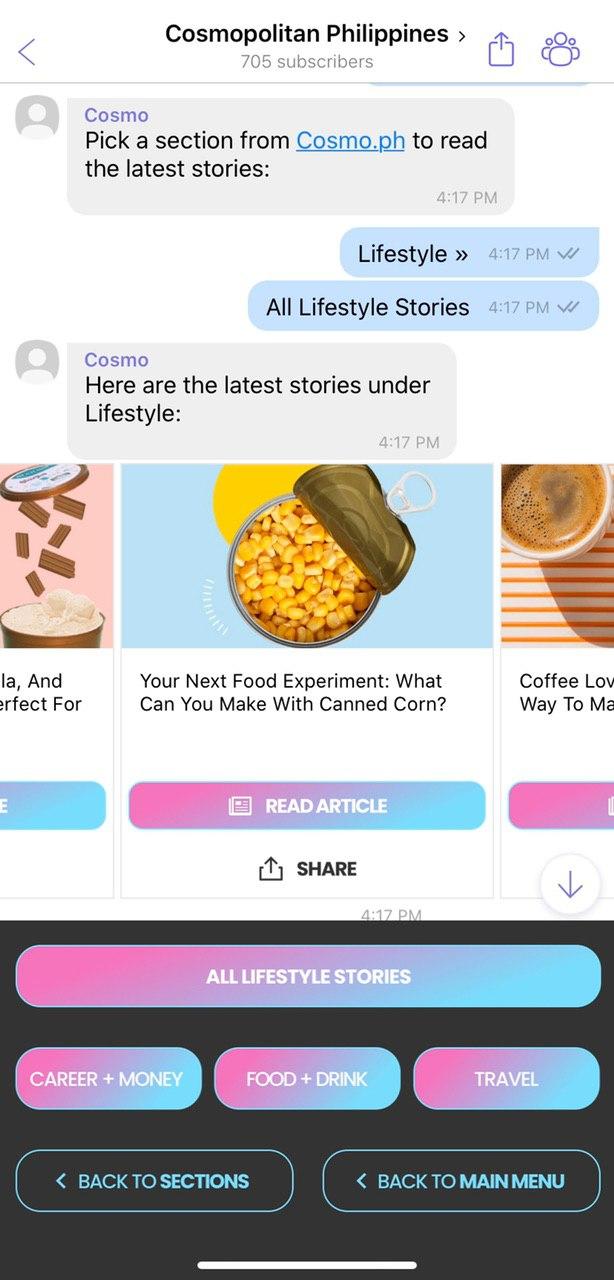 Be part of our growing community and subscribe to Cosmopolitan Philippines now.
Follow Lou on Instagram.