From the black and white couches to the simple yet eye-catching trinkets on her desk, Rosanna Aranaz's work space is the epitome of class and elegance. She shares the cozy, Carolina Herrera-themed office with her older sister, bag designer Amina Aranaz. "[I like working with my family] because we all pretty much have the same interests. Everybody gets along. It's like a big family affair!"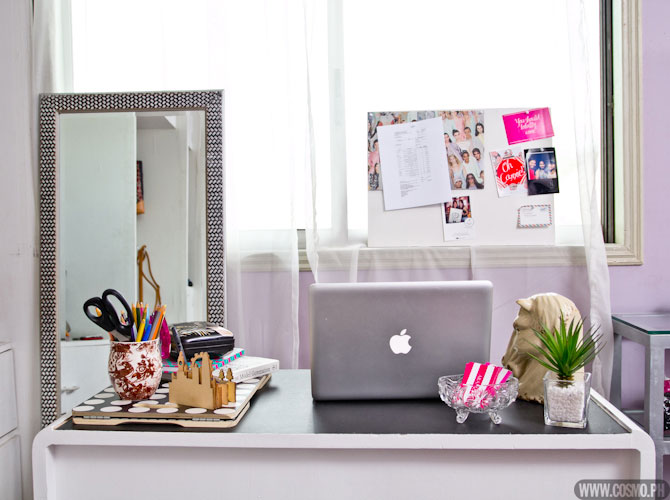 As the International Brand Manager of Aranaz, Rosanna is in charge of handling the business side of the company both locally and internationally. She is currently focused on expanding the business abroad. "I'm the one in touch of our international buyers, I handle their orders, and I look for new markets to tap. We're currently stocked in Hong Kong, the Maldives, Belgium, and Kuwait. Soon we'll be in New York [via] an online store called Latitude, which we're very excited about. We'll soon be in Dubai and Greece as well, and we're still looking for more countries abroad."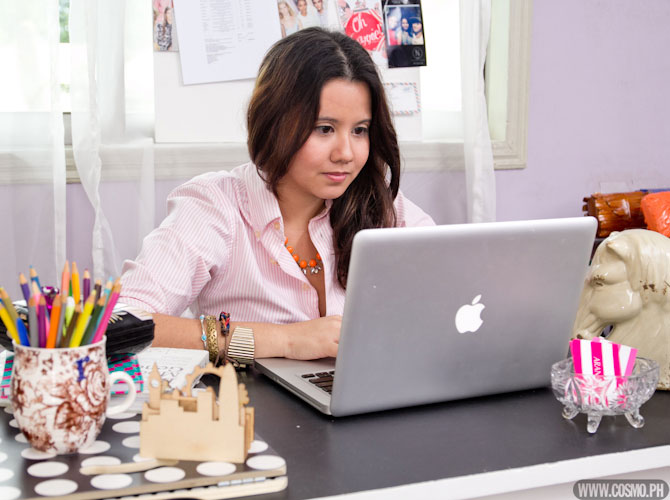 On the theme of her office:
"We renovated our office early this year. The main theme we had in mind was Carolina Herrera. That's why we have a lot of blacks and whites."

On where she gets her inspiration:
"The internet. That's my world. It's where I find most of my inspiration."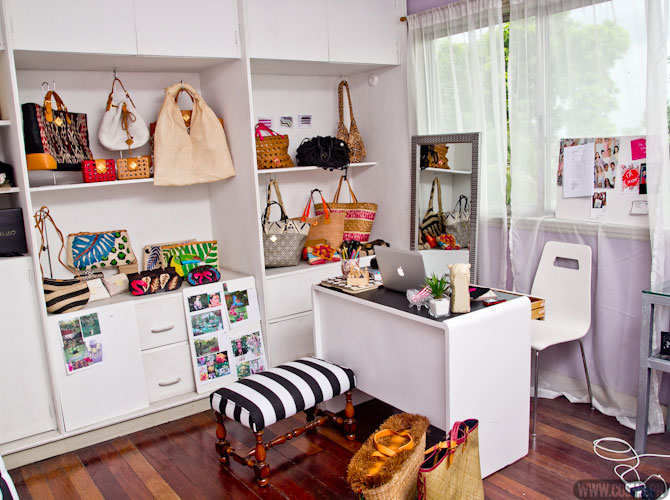 Gorgeous Aranaz bags are displayed around the room.
Her advice on decorating your workspace:
"Put things that inspire you and things that you like and won't get sick of. Make sure they are useful too so you don't have junk lying around. Keep practical things, like this foldable desk. My desk is pretty small so sometimes I use it for my laptop or other documents."

On her style icon:
"Olivia Palermo!"
Continue reading below ↓
Recommended Videos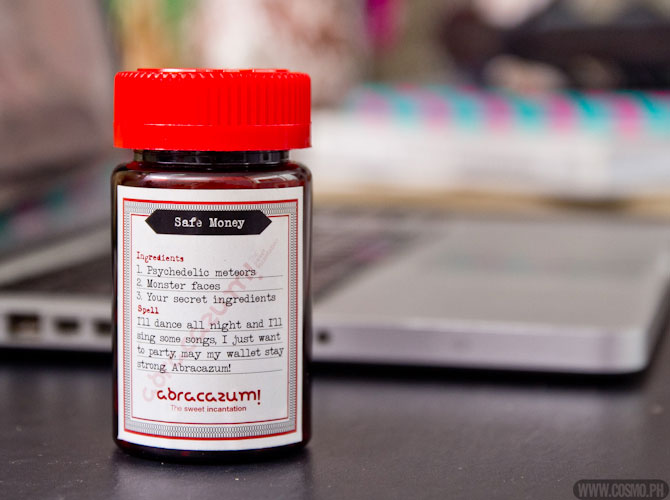 She got this candy bottle from a candy store in Madrid. She uses it to store her secret stash of marshmallows!
On three style staples every girl should have:
"A good pair of loafers or oxfords, a nice button-down shirt, and denim shorts. One thing I love about working in a factory-office is that I get to wear shorts all the time. It's a family business so everyone is really relaxed."

On how it's like to work with her family:
"It's good! Since we all have our own different rakets, this is the only place where we really all get together." 
Rosanna keeps souvenirs from her travels on her desk, like this cardboard cutout of the London eye. 

On what she does during her free time:
"I work more! We have a lot of different rakets. One is called the Printster which is an Instagram photo booth that we set up during events. One of my other projects is the SoFA Retail Lab in Rockwell, which is a partnership with [the School of Fashion and the Arts]. I'm actually launching an app soon and it is currently in development. It's called StyleLocale. So basically when I'm not here working in the Aranaz office, I'm still working."

On the three things she can't live without:
"My phone, my laptop, and my charger. I'm very into electronics."

We've got an exclusive tip for you, CGs: Aranaz will be launching its newest product, the Easy Glam Kit, today (November 30, 2013). "The Easy Glam Kit is a little pouch that we're selling in Aranaz. It's all about day-to-night—how you can easily glam up and transform your look from day to night all in one kit. So it's like an emergency kit."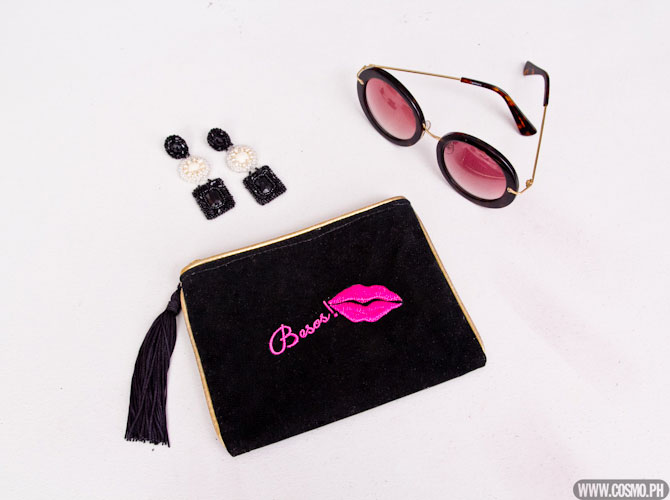 The pouch includes sunglasses, a pair of earrings from Aranaz, and lipstick from Estee Lauder. You get to mix and match the earrings and sunglasses, and you can pick the lipstick of your choice. It's perfect for last-minute events! Just keep your pouch on your desk so if you suddenly have to attend an event, you can just put on the earrings, apply some lipstick, and you're good to go!
EXPLORE COSMO