There are two things that go great with chikahan: girlfriends and caffeine. Fortunately, Manila's cafe scene has seen a shift—from the chain variety to handcrafted artistry. Better coffee can only mean one thing: a better time with the girls.
We listed eight cafes that are perfect for hanging out. 

1. Toby's Estate
Perfect for: relaxing afternoons and shopping pit stops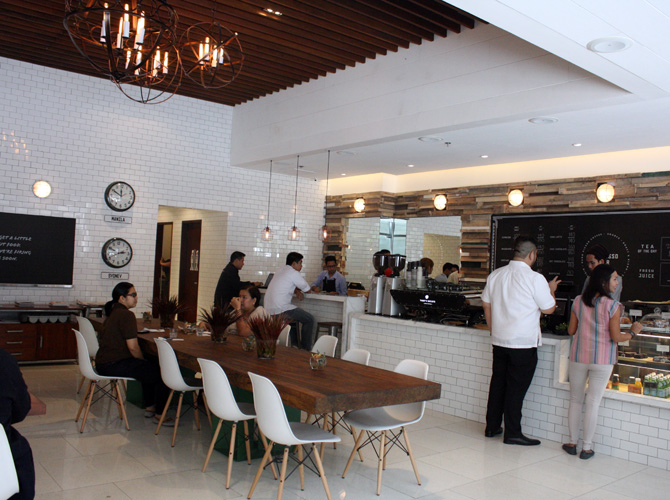 Toby's Estate currently has two branches: a flagship along L.P. Leviste Street and a smaller stop-and-go type in Century City Mall. Unlike other cafes that go for a cramped kind of coziness, the Leviste branch is big, airy, and spacious. This Australian franchise promotes a laid-back atmosphere with bespoke and industrial details like hydraulic tables and electric sockets per table. The flagship also has an expanded menu with light to heavy fare.

Toby's at Century City is much smaller with only a handful of seats arranged like a bar, but it's great for a quick recharge—literally. They have charging cords for any type of cellphone. Get the Mocha or the off-menu Gibraltar and fuel up for the next leg of your shopping.

Toby's Estate has branches at 125 L.P. Leviste Street (take H.V. Dela Costa), Salcedo Village, Makati City; and Century City Mall, Makati City.

2. The Curator and EDSA BDG
Perfect for: a coffee adventure from morning 'til night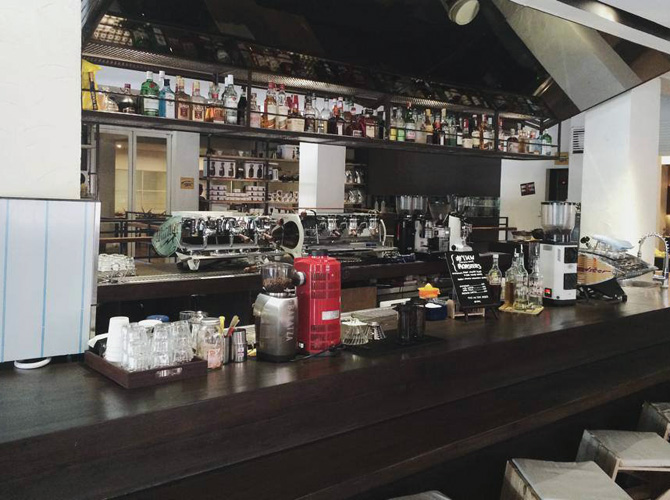 The owners behind The Curator and EDSA BDG take coffee from a simple beverage to an actual experience. EDSA BDG (that's Beverage Design Group), for instance, looks more like a gallery. There's a coffee machine showroom, a main office for the coffee education classes, a section for the roaster and microbrewery, and a beverage bar for both coffee and cocktails. A trip to the latter is an exciting endeavor: customers can only drink what the barista serves. The Curator, meanwhile, is coffee showmanship at its best. A set of "House Rules" allows guests to be comfortable amid the usually crowded space.

EDSA BDG is at EDSA corner Florida Street, Mandaluyong City. The Curator is at 134 Legazpi Street corner C. Palanca, Makati City.

3. Luna Specialty Coffee
Perfect for: hiding away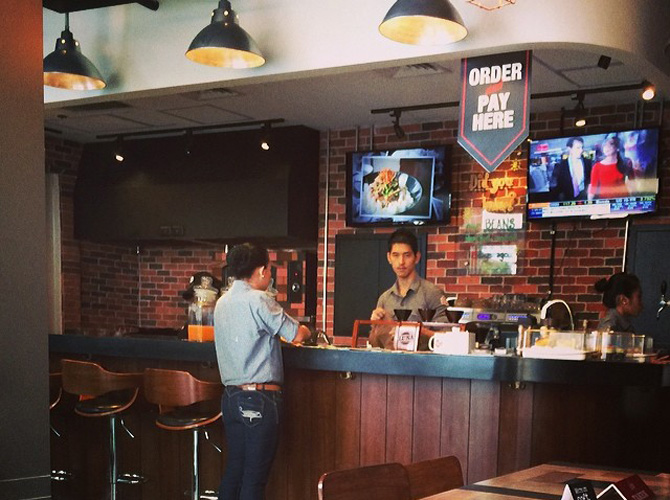 Bonifacio High Street can get intolerably busy, especially during the weekends. Find some peace in NAC Tower—at a café that celebrates the heritage of Fort Bonifacio. Lino Cayetano shares his love of good coffee in this humble but cozy brick-and-wood structure. The hand-drip brews are smooth and rich, sans the unpleasant bitterness you'll find in some cups. Pair your coffee with Luna's unusual but inspired combination of Filipino cuisine with a twist—jicama and apple in a "cup" of pie, the key calamansi pie, or the binagoongan omelet complete with tangy green mangoes.

Luna Specialty Coffee is at G/F NAC Tower, 32nd Street, Bonifacio Global City.

4. Commune
Perfect for: reunions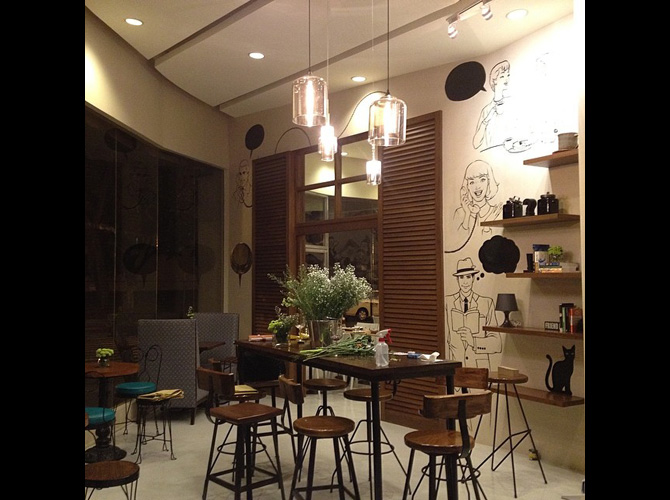 With their adorable coffee art, you and your girlfriends will never be starved of conversation starters. Commune takes foamy concoctions to a whole new level: dogs look like they're ready to jump out from a coffee puddle; cats look like they're happily lounging in a coffee bubble bath. They're almost too cute to drink—but do take that sip. Commune's drinks are espresso-based so you get an extra jolt in your cup. They have long tables for big groups, quiet corners for those who need alone time, and the in-between for private conversations.

Commune is at Liberty Center, 104 H.V. Dela Costa Street, Salcedo Village, Makati City.

More on the next page!
[nextpage]
5. Magnum Opus
Perfect for: a really good cup of brew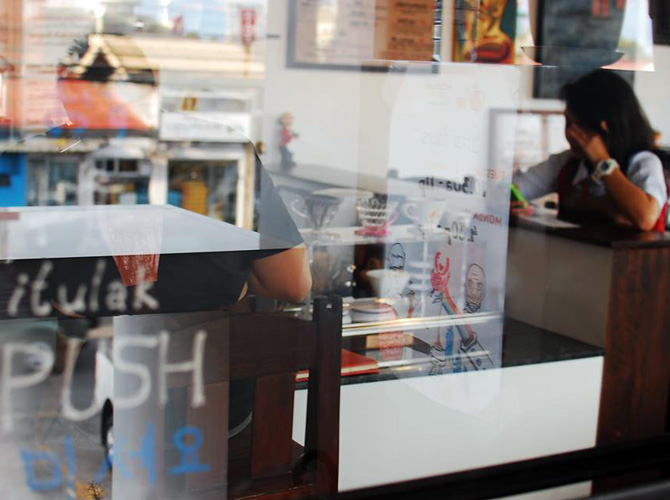 Places on this list mostly marry caffeine with ambiance, but Magnum Opus is really just about what's inside the cup. Owner Jonathan Choi makes coffee preparation at Magnum Opus a spectacle of sorts. All the drinks are espresso-based—freshly roasted, freshly ground, and freshly brewed—and can be served hot or cold and in any method you like: pour-over, siphon, drip. The baristas prepare it in front of you so you can marvel at the artistry. Get the Belgian Heartbreaker and you can enjoy a true masterpiece.

Magnum Opus is at 2/F The Prime Building, 115 Aguirre Avenue, Paranaque City.

6. Craft Coffee Revolution
Perfect for: catching up on gossip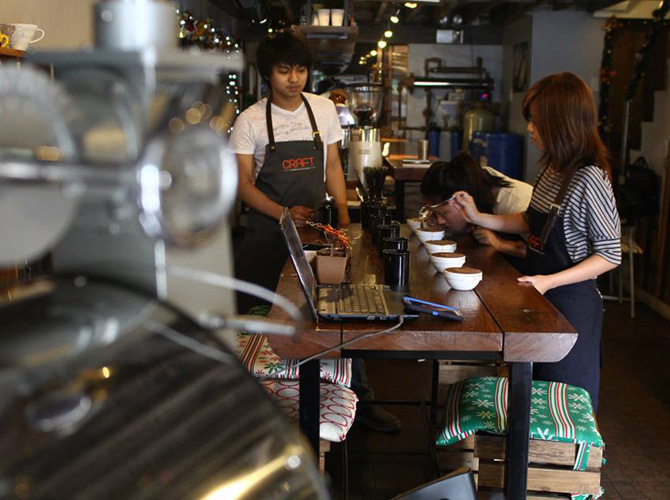 Remember when Sirius Black told Dumbledore's Army that they were better off planning in noisy Three Broomsticks than in deserted Hog's Head? Craft Coffee Revolution branches are kind of like that. Filled with students, nearby residents, and just everyday dawdlers, there's always a buzz of conversation in the air. With that and the music, you won't be overheard. Their Flat White is always a crowd-pleaser, but the smoothies might prove to be more helpful in this heat.

Craft Coffee has branches at Esteban Abada, Quezon City; The Podium, Mandaluyong City; and 66 Broadway Avenue corner E. Rodriguez, Kristong Hari, Quezon City.

7. Kuppa Roastery and Café
Perfect for: first dates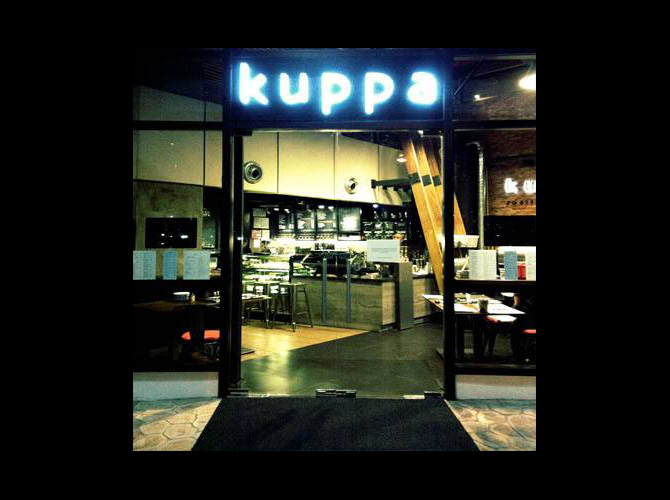 This Bacolod franchise finds a second home in Bonifacio Global City. With the country's only certified coffee Q-grader Karen Lo Tsai at the helm, you know you'll find love in each and every cup of joe. Kuppa sources Arabica beans from all around the world—Bukidnon, Ethiopia, Kenya, Indonesia—so you and your date can have fun spending an afternoon trying the different varieties. And when coffee's not enough for your getting-to-know, you can move to Kuppa's sister restaurant, Kanteen, right next door and extend the date. 

Kuppa Roastery and Café is at Commercenter Building, 31st Street corner 4th Avenue, Bonifacio Global City. 

8. Coffee Empire
Perfect for: delicious lunch dates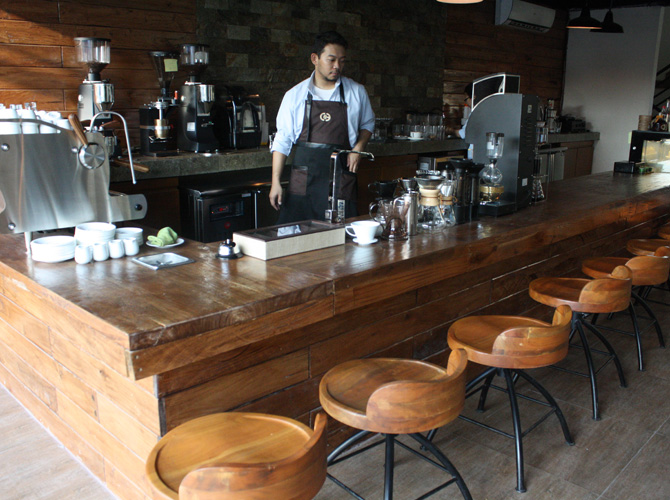 This two-story block of concrete makes third-wave coffee a delicious show. There's one glass room to watch the beans roast, there's another temperature-controlled glass room that stores the beans, and there's also the open kitchen plus the bar that demonstrates brewing. An al fresco balcony and coffee education classroom take up the second floor. Pick a roasting day to visit so the entire loft will be filled with the rich aroma of quality coffee.

Award-winning barista Ernest Martin makes signature coffee blends from 16 varieties of Arabica—complete with a coffee lesson. Arvi Agra, another award-winner, is the chef who pairs the coffee with a diverse selection of modern comfort food. We like the Tuna Tataki and 42-hour Sous Vide Pork Belly.

Coffee Empire is at 74 West Avenue, Quezon City.

Want more? Click into SPOT.ph and check out their favorite coffee shop picks: 10 Must-Try Handcrafted Coffee Places In Manila and 10 Best Cafes For Hanging Out In Manila.
Continue reading below ↓
Recommended Videos