Time to gather the troops and plan that long-awaited high school reunion with your barkada!

Just as friendships evolve and strengthen over time, so does Amici's Italian offerings. Visit a branch near you to check out the restaurant's 10 new products to celebrate its anniversary.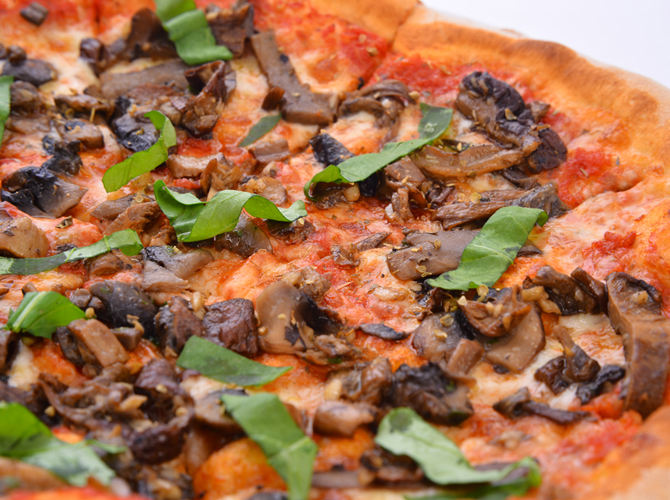 Truffle Mushroom Pizza
For starters, try the  Asian Chicken Salad (P195) and the Mediterranean Blue Cheese and Walnut Salad (P195).
To add exciting flavors to its pizza repertoire, Amici introduces its Truffle Mushroom Pizza​ (P430) and Smoked Salmon Top-Crust Pizza (P395). If you want to enjoy your pizzas in a different way, the Prosciutto & Artichoke Cream Pizza Roll (P242) is a fresh take on rich flavors. The Prosciutto Portobello Pizza Roll (P242) is a soon-to-be fave, while the Penne Rosa & Bacon (P252) will tickle the tummies of bacon lovers. Garlic Chorizo Spaghetti (P250) is also a crowd favorite.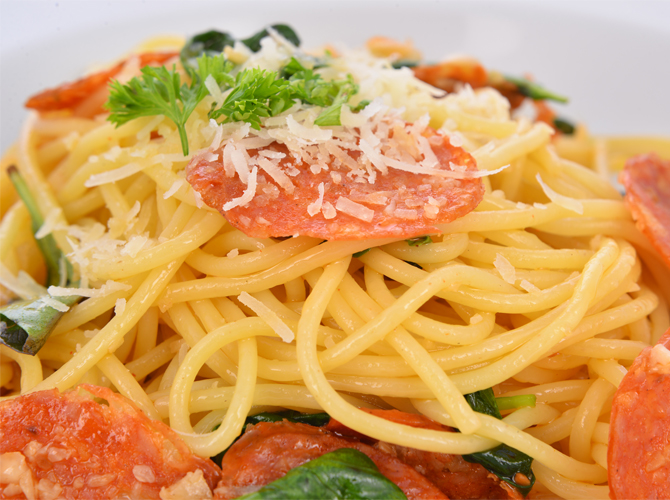 Continue reading below ↓
Recommended Videos
Garlic Chorizo Spaghetti
For those who prefer rice meals, the following have been added to Amici's mains: Chicken Parmigiana (P328) and Pork Marsala (P332).

Buon appetito!