It had been a long and tiring week for the Cosmo.ph team and we were all looking forward to taking a much-needed break. The invite to try Buddha Bar's new offerings couldn't have come at a better time because 1) we were starving; 2) we were exhausted and needed a cocktail or two; and 3) it was one of the rare occasions we were attending an event as a complete team.

A few of us had been to Buddha Bar before, but it was our first time to try their food. The menu looked really promising and we couldn't wait to sink our teeth into the dishes. Boy, were we in for a treat!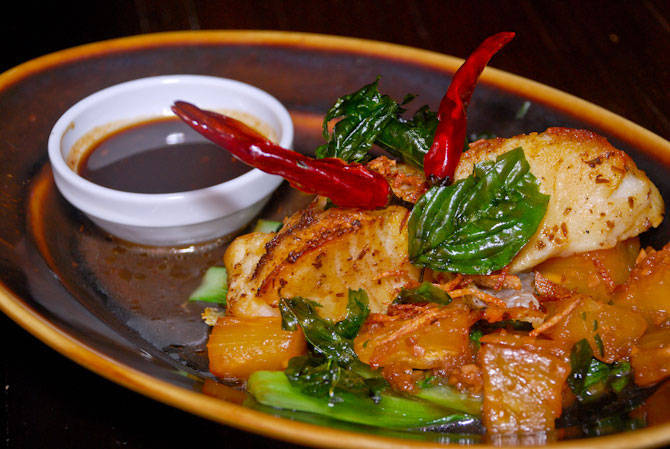 Continue reading below ↓
Recommended Videos
After a brief introduction by Chef Soc Santos, a mouth-watering array of Asian cuisine was laid out in front of us. Among our favorites were the Buddha Bar Chicken Salad, Pink Lady (breaded shrimp with avocado), Sea Bass Tamarind, and Thai Curry Prawns. We also couldn't stop raving about their specialty Iced Tea which was sweetened by a combination of kiwi and lychee syrup. Their desserts were just as satisfying. The Trio of Crème Brulee and Chocolate Sesame Bars were to die for!
After stuffing ourselves with the main course, we were taken to the third floor to try their cocktails and view the bar's newly-opened terrace. We were greeted by a spectacular view of the Makati skyline and yet another buffet. Though we were already full at this point, we couldn't help ourselves as we devoured another plate of sushi, kebabs, and more dessert.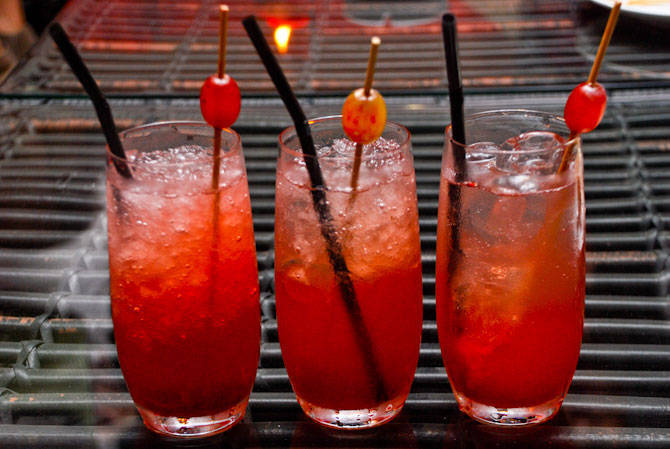 While enjoying our second dinner, we tried Buddha Bar's signature drinks which included Heart of Darkness (sangria with a twist of vodka), Majestic (pineapple and vodka), Raspberry Saketini and D'Ultimate (pineapple, almond milk, and rum). Yup, they tasted just as good as they sound!  

By the end of the night we had forgotten about our stressful week. It was definitely a great way to start the weekend!