We can't wait for the day to come, but yes—PMS Ice Cream is a food thing that might be invented!
Texas-born graphic designer Parker Jones created packaging for a non-existent ice cream line targeted towards women who are undergoing PMS. The flavors, which include Rocky Road, Strawberry Swirl, and Mint Choc Chip, are housed in little tubs with the cutest elements: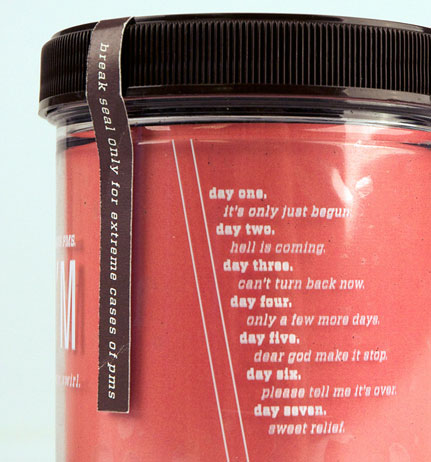 The blurbs are genius, you guys. And check out that seal.
"I wanted to do a project that showed a humorous side of PMS...and how it effects women and what we really want to say when we just don't feel good," Parker told The Huffington Post.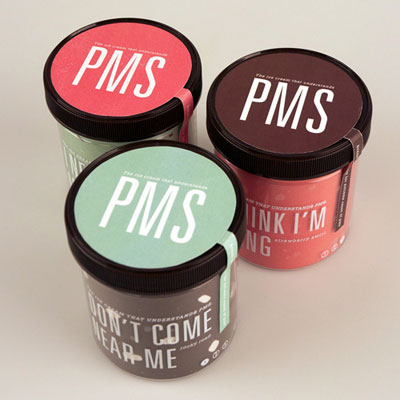 ADVERTISMENT - CONTINUE READING BELOW ↓
Again, these are just designs though, so actual ice cream has to be manufactured for this to be a thing. That way, we can all look like this during that time of the month:
Follow Sandra on Twitter.