What do you immediately think of when you see a call for donations? Canned goods, old clothes, and basic toiletries, like soap and shampoo are the first things that come to mind, right? These items are obviously essential but did you know that there are other things that you can give to those in need?
I Support the Girls (ISTG) is an organization that collects and distributes gently used bras and menstrual hygiene items to girls who are homeless, refugees, in transitional housing, or fleeing domestic violence. They do this to help women stand tall with dignity. 
The organization was established in the U.S. but it was brought to the Philippines in 2017 by Denise N. Fabella, the current Affiliate Director for I Support The Girls' Manila chapter. 
Continue reading below ↓
Recommended Videos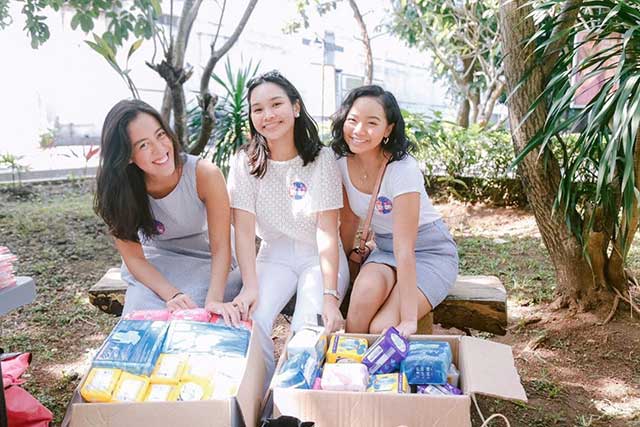 Curious about the cause? Cosmopolitan Philippines got to chat with Denise, and she shared everything you need to know about the organization:
What compelled you to bring I Support The Girls to Manila?
Denise: "I went to New York University for college and was part of a women's mentorship organization. One of our big events was a symposium on reproductive rights, and we invited Dana Marlowe, the founder of I Support the Girls, as our speaker. While she was telling us about her organization and its cause, I realized that this was very much something I could bring home. It was the first time I fully realized that menstruation doesn't stop when a woman is facing hardship—whether it's homelessness, natural calamities, domestic violence, or anything else."
What are your duties as the Affiliate Director of I Support The Girls' Manila chapter?
"One of ISTG's mottos is 'collect locally, donate locally.' There are many affiliates all over the world that are bringing bras and menstrual hygiene products to women who need them, in a way that best suits their culture and community. 
As the Affiliate Director, I am ultimately tasked to collect bras and menstrual hygiene products and give these goods to women in local communities that need them. We help companies and individuals host their own collections here, whether it's for a corporate social responsibility (CSR) initiative or someone's way of celebrating their birthday. Also, we participate in the events that our partner communities hold regularly so we can distribute the donations we've received.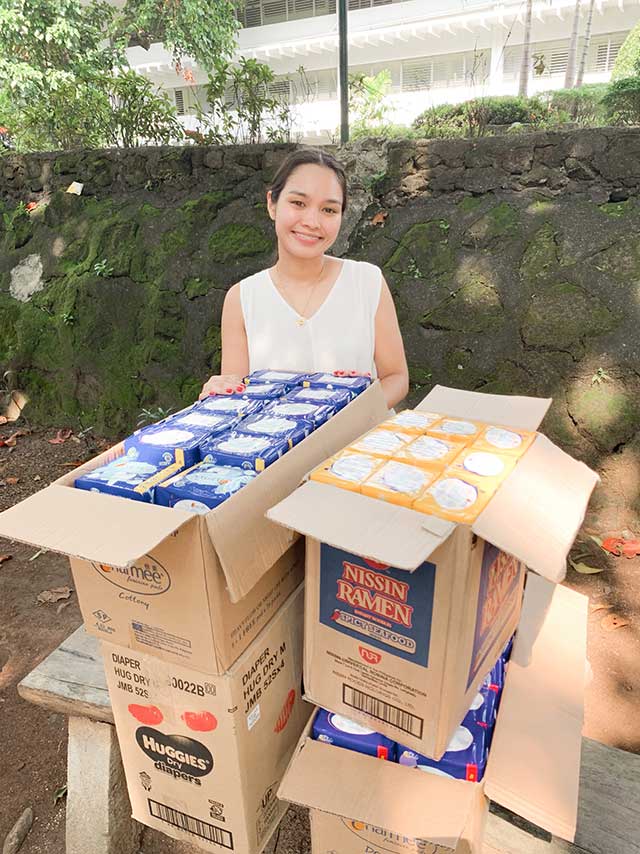 Because Metro Manila is where I'm from and where I grew up, as an Affiliate Director, I am given the flexibility to run our local ISTG chapter as it's needed here. In some cases, that means discouraging certain items as donations because the people in our partner communities are unfamiliar with these products (like menstrual cups); in other cases, it means tailoring our calls to action to local calamities, like what we did during the Taal volcanic eruption."
Why is it important for women to have proper access to bras and menstrual hygiene items?
"We want women to maintain their dignity and self-respect. A well-fitting bra helps a woman stand up straighter and a pack of menstrual products helps a woman stay hygienic. 
We don't want women to pick between paying rent on time or buying a pack of menstrual pads for themselves. We don't want young girls to skip school because they don't have anything to keep their menstruation from leaking through their uniforms. We don't want a young lady to be nervous about going to a job interview because she doesn't have a bra that fits her properly. Most importantly, women should not have to pick between feeding themselves and their personal health."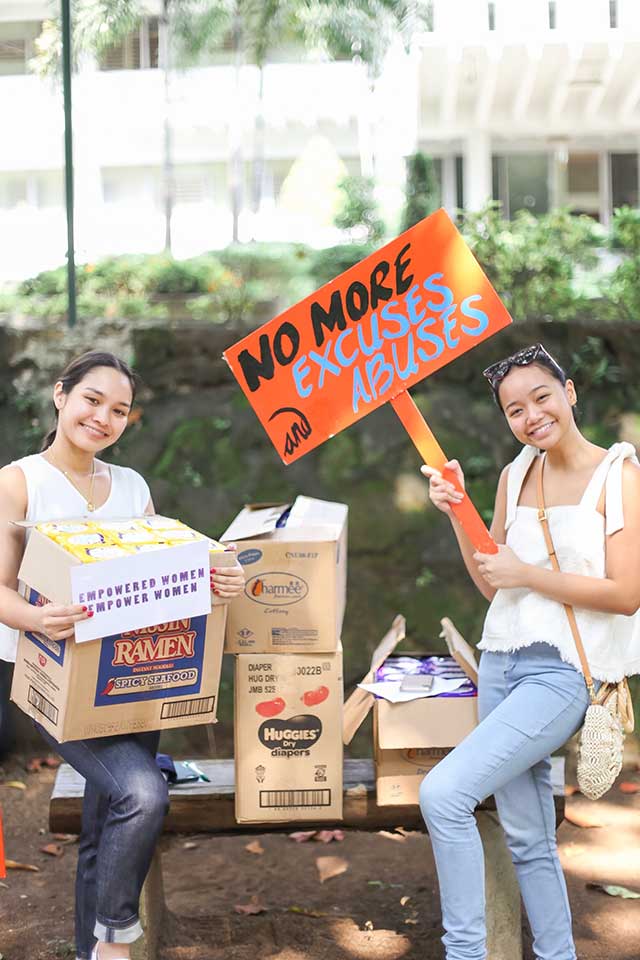 How do you select and/or find the women who receive your relief items?
"In most cases, [we find] our partners through referrals. When our friends and family first heard about our cause, we received a few suggestions on which communities they think might be interested in our donations. A few of our regular beneficiaries include the Corrections Institution for Women, the rehabilitation programs run by the Religious of Good Shepherd, and the orphanage run by Frontline Ministries, Inc."
For donations and inquiries, you may check I Support the Girls - Manila, Philippines' Facebook page.
*Answers have been edited for clarity.
***
We are officially on Viber! Be part of the Cosmo Viber Community by clicking here! You can also visit the Sticker Market and download the "Cosmo Girl Sticker Set" here to be automatically part of the group. The stickers will only be available until April 27, so don't miss out on the fun!
Follow Karla on Instagram.